Any designer can put images of their work online or stick samples inside a plastic portfolio, but how many designers have their very own, printed portfolio look books? Digital printing has opened up possibilities in affordable print on demand services. Vendors such as Blurb.com and Mypublisher.com specialize in turning photographs and images into printed, bound books. While flat digital files will work, the most attractive book portfolios use table-top photography to showcase design work. Here's a link to a how to post on DIY table-top photography. Designers can print one or two copies of a book to take to meetings. Or do a larger print run and hand out sleek portfolio books to clients as leave-behinds or self-promotion pieces. A hardcover book is a lot more impressive than a simple brochure. Another option, for those folks who want to go digital is to create an e-book in Adobe InDesign. The iPad, with its large screen and high resolution, is a great tool for presenting an e-book portfolio to clients. Here's a link to more information about using InDesign to create e-books. Below is a roundup of graphic design look books from around the web to help you get started: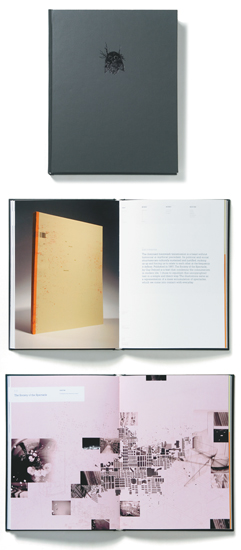 Look books are a great tool for recent graduates to showcase their student work during a job search. "DIS\\RUPT." The portfolio of Andrew Johnson BFA, 2007- Academy of Art University. Image via Stepinsidedesign.com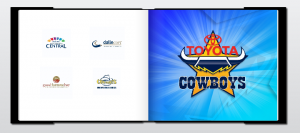 This firm shows off its identity work in a book format. Portfolio of AEC Group Graphic Design. Screenshot via Blurb.com.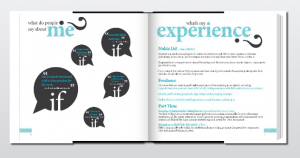 Ian Friday's book has a great introduction with his biography, work experience and cover letter. Portfolio of Ian Friday. Screenshot via Blurb.com.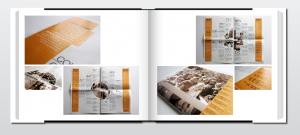 Here's an example of showcasing print work with table-top photography. Portfolio of Ryan Musselman. Screenshot via Blurb.com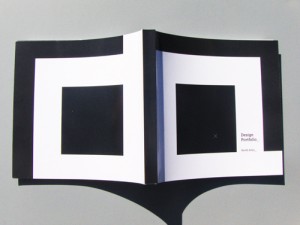 David Arias' book has a wonderful cover design. Image via Behance.net.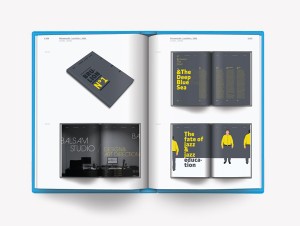 A large-format book really allows Balsamstudio to show its print work. Image via Behance.net.