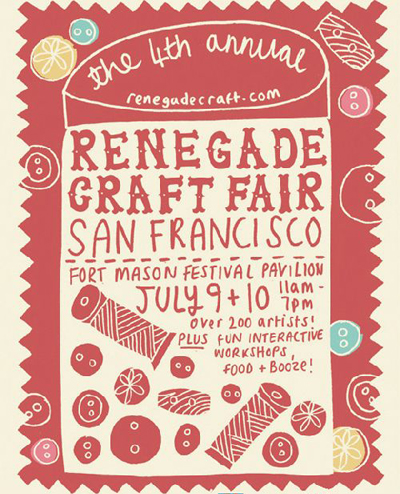 The Renegade Craft  Fair comes to San Francisco this weekend, and I'm very excited about some of the vendors that will be there. A wide range of illustrators, jewelers, home-goods crafters and letter-press printers will be luring me to their tables. I've trolled the Renegade Crafts Fair site and gone down the list of participating San Francisco vendors. I tried to keep to a tight set of criteria for picking out my favorite vendors. 1. They had to be making something that was original and unique — not like the multiple vendors who will be there selling upcycled wallets and notebooks — something special. 2. I also wanted to stick primarily with vendors working in the paper arts or using their own designs and illustrations on T-shirts, totes and other ephemera, because it's more relevant to my interests and more relevant to those looking at a print-focused blog. 3. I also just chose, completely subjectively, the items I would drop cash on and be willing to display in my home. All my laboring in front of a hot computer all day, making the hard decisions, has brought you this list of my favorite renegades at the fair: 3 Fish Studios A husband and wife team of painters and print makers in SOMA.
Amos Goldbaum
He's got such a loopy gestural quality to his line drawings that make them seem alive.
Berkley Illustration
I had found this illustrator before in my Etsy wanderings and already had my eye on some squirrel prints.
Brian Gubicza
I can picture these in a baby boy's room. He would never be afraid of monsters looking into these gentle faces every day.
Caitlin Kuhwald
I've seen Caitlin's editorial illustrations before — most notably in 7x7 Magazine — and I love her style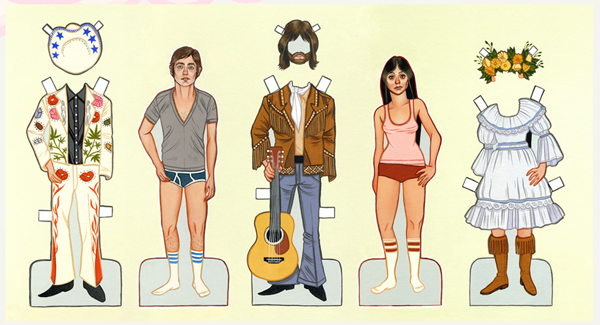 Campfire Goods
I love a good typography T-shirt. They also carry a lot of state and region-specific shirts.
DKNG
Visually great poster design.
Double Parlour
Are we seeing a theme here with animal heads on human bodies? Hmmm.
Erin Dollar
A nice minimal geometric aesthetic.
Gnome Enterprises
Bold, graphic and pretty.
Hillary Bird
I love quirky hand-lettering. And her sense of color is nice.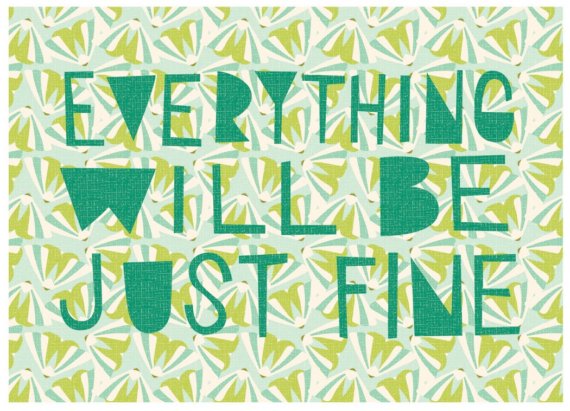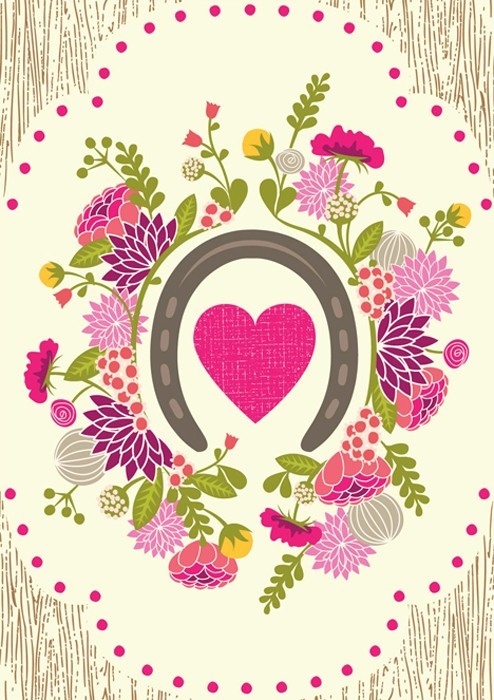 Jason Munn
You may remember Jason Munn from the "
Best Summer Movie (posters)
" post. I know that it's so hard to come up with such tightly crafted concepts and execute them with such minimalist precision.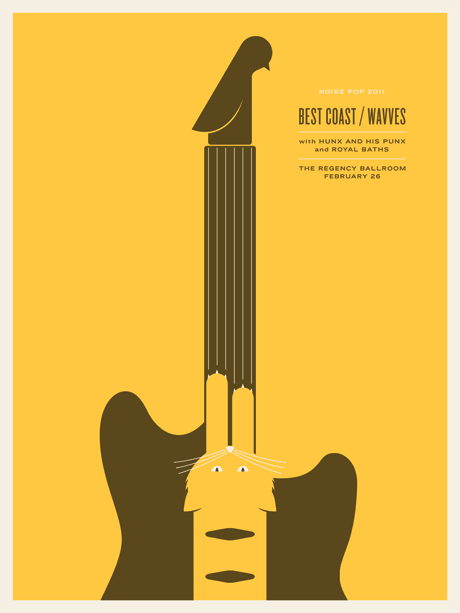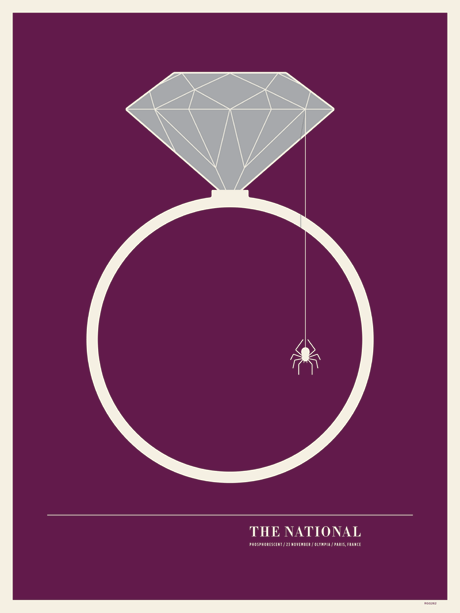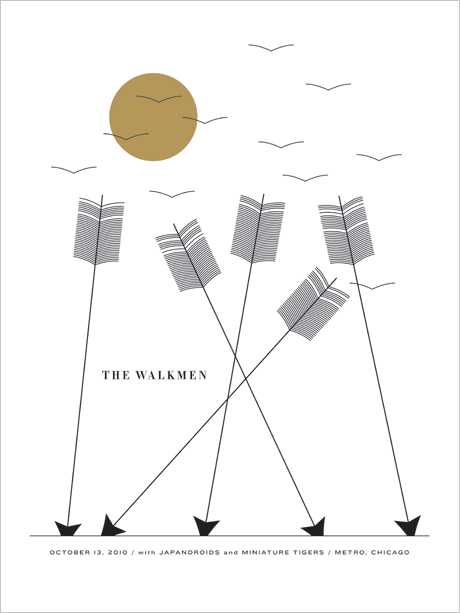 Kevin Tong
Another amazing illustrator. Every poster is a study in color use and line finesse.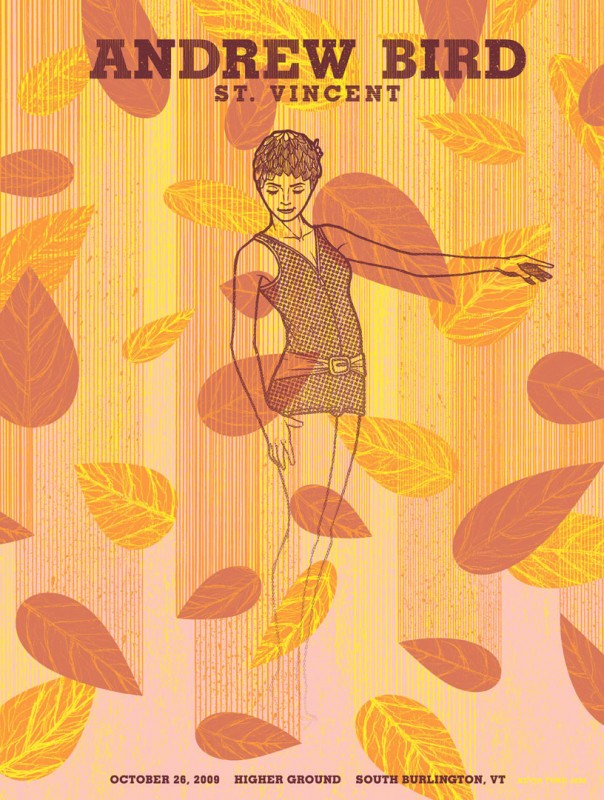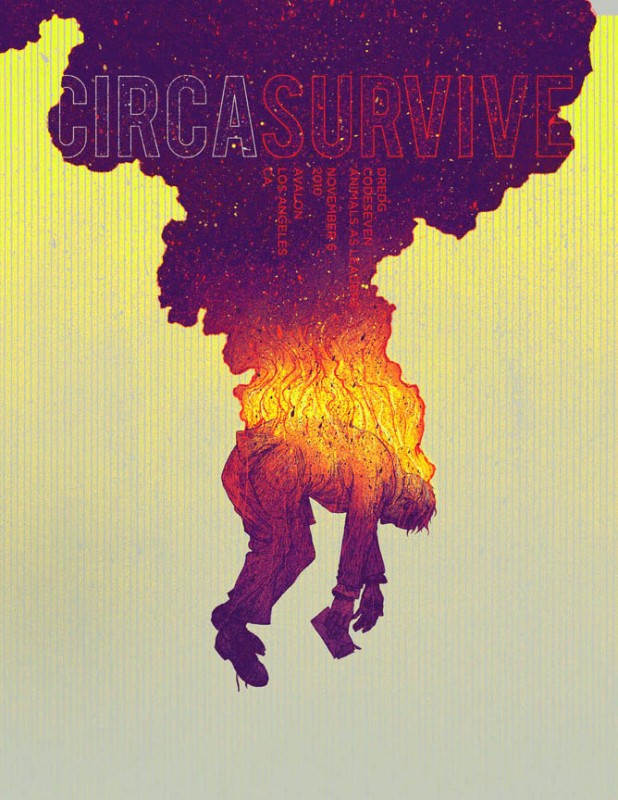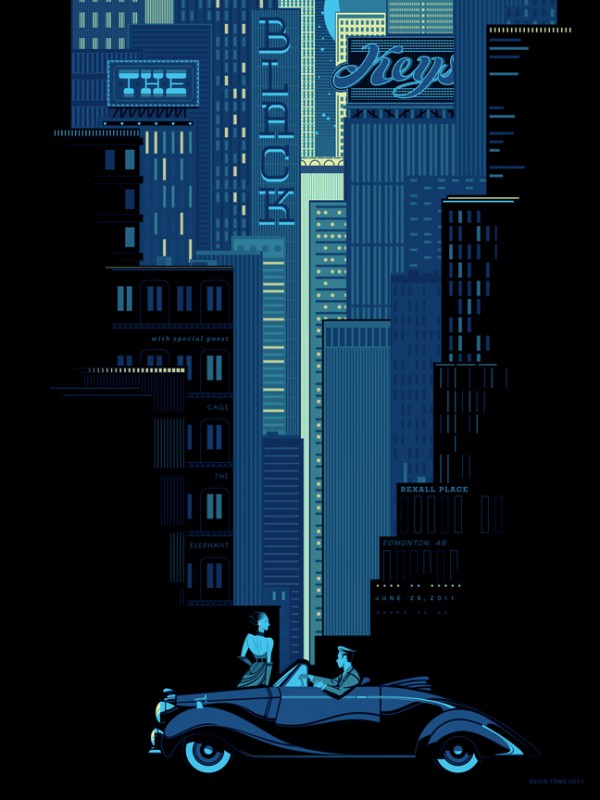 Mis Noplaes
You may also remember Mis Nopales from my
"Day of the Dead"
post. Still charmed by his prints.
Nora Aoyagi
These are her silhouette pieces which I covet. She also does full-color paintings
Valhalla Studio
Last, but certainly not least, Valhalla Studios. Yet another vendor making beautiful concert posters.