Sometimes when you've only seen reproductions of a famous painting and then finally get to see the original, the small canvas size is shocking. It makes you wonder how an artist like Salvador Dali could fit so much surreal detail into a relatively small canvas (The Persistence of Memory, Dali's painting with the clocks, is only 9.15 by 13 inches!). Well it makes you think that with the right photograph, illustration or design, you might be able to pack a masterpiece into a standard 4.25 by 6 inch postcard. Here are six frame-worthy vintage postcards . These postcards use perspective, scale and great illustration and photography to make a poster-sized impact.
A cute picture of bathing beauties all lined up. Love the airstream bus and the repeating pattern of the hourglass swimsuits. [Image via www.tlcollectables.com]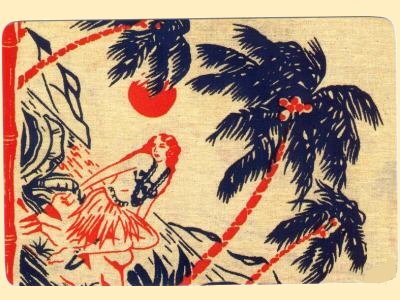 This vintage Hawaiian scene looks like it was printed from a woodcut. It's so simple, but still suggests the wind moving through the palm trees. Also, how is that woman sitting so elegantly on a cliff? [Image via www.janesoceania.com]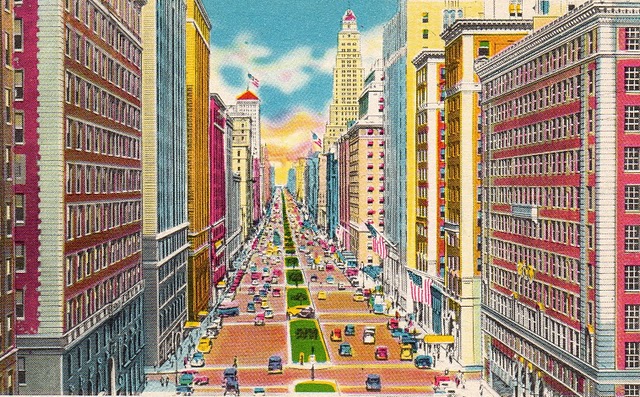 It's Park Avenue in New York during the happiest and brightest spring day. I love the use of color, perspective and scale that makes this postcard picture seem like it could be a mural. [Image via www.walkinnewyork.blogspot.com]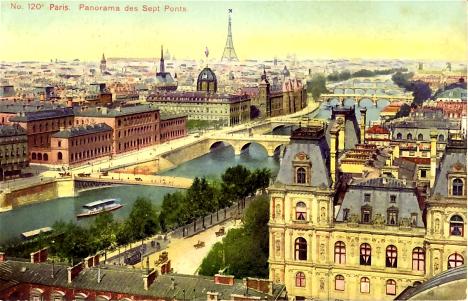 Pack a panorama of Paris in a postcard. Say that three times fast. This beautiful postcard captures the light, rooftops and all around je ne sais quoi of Paris. [Image via www.oldstratforduponavon.com]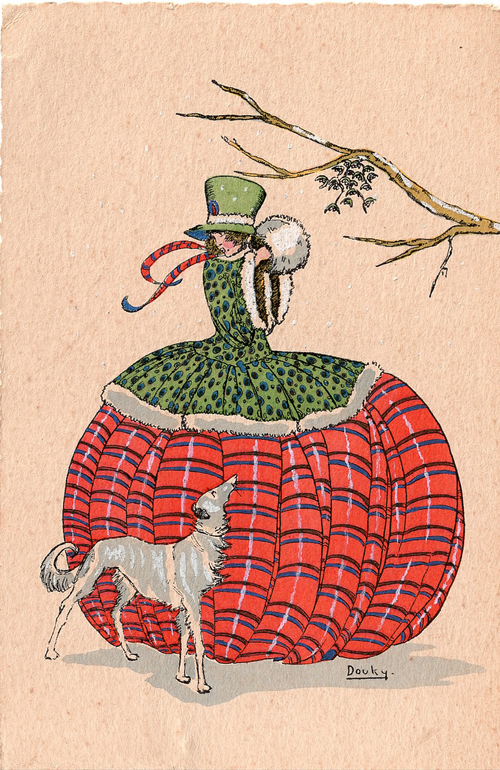 This dress has such magnificent proportions. The dog and the branch jutting into the picture underscore how extravagant the clothing is. [Image via www.blog.mypostcardprinting.com]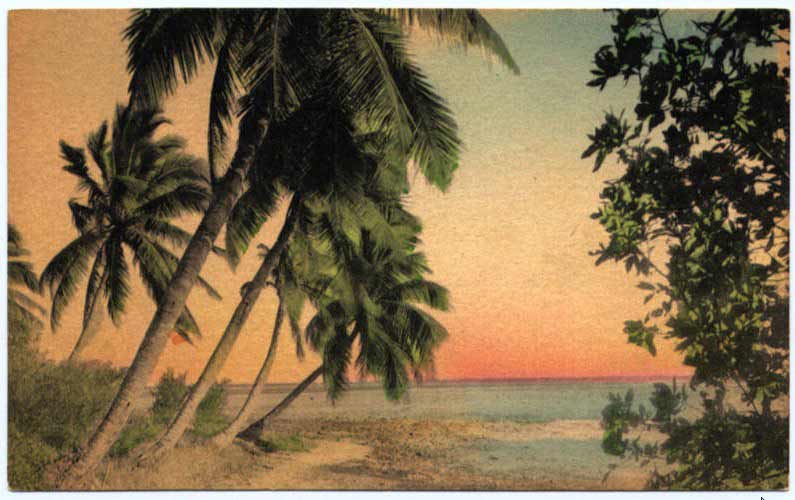 This postcard shows a beach scene in Winter Park, Florida. The light and details are so well done, this could pass for a watercolor painting. [Image via www.ataleoftwoparks.blogspot.com]
For more postcard inspiration, check out these posts on minimalist postcards, vintage postcards and vintage celebrity postcards.