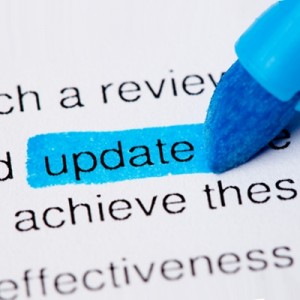 A visually impressive and meaningful logo design is a very important aspect of your business' branding. If you were able to find a logo designer who could conjure up the perfect logo for your business, you likely saw improved business and strong responses to your company's branding. But maybe now, after some time, business is waning and your marketing message is getting old. It may be time for you to freshen up your logo so that it does not lose its luster. After all, it's important that customers and potential customers see your logo and remember you because of it; if your logo is no longer timely and making your business memorable, then it's not useful to your company anymore. Maybe times have changed, or just your company has; either way, your logo should also change to reflect this. So, where do you start when it comes to refreshing your logo? Your first goal might be to hire a team of logo designers who can collaborate and create one of the three main types of logos:
Font-based: These types of logos are made up of mainly type treatment (such as the Microsoft logo). You can create a logo like this that has its own flair to it, making it unique.
Reflective of what your company does: If you own an auto body shop, maybe you want your logo to include a car being fixed. This is a logo design that is simply an illustration of your company's core competency.
Abstract logos: These logos tend to include less concrete graphics. Think of Nike's "swoosh:" It really is just an abstract check mark that one normally wouldn't connect to sports. Somehow, though, with the right messaging, Nike was able to turn this logo into a phenomenon that now represents all of the company's branding.
Whichever type of logo you choose to go with, it's important that you emphasize timeliness in the design. It should be easily understood by your target audience and relevant to both your company and the times. An effective logo is one that communicates your company's core competency, mission, values and general nature. If your current logo doesn't accomplish this, it's time to update it so that it lines up with your business's current mission. T
his is a guest blog post by Cono Fusco, founder of LogoMojo.com. He has helped develop and launch more than 45,000 brands worldwide with clients ranging from small home businesses to Hollywood celebrities.