There's just something about vintage illustrated travel posters. They're a great source for vintage color palettes and typography if you want to recreate the feel of something printed in the 1930s and '40s. The following six are vintage Works Progress Administration posters of National Parks from the '30s. Ranger Doug went about tracking down and collecting as many of the original posters as he could find and now reproduces them here donating 1 percent of sales back to the parks.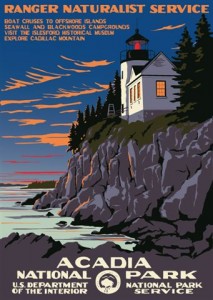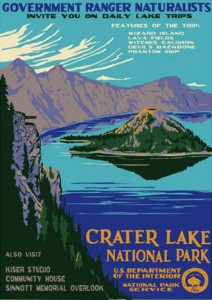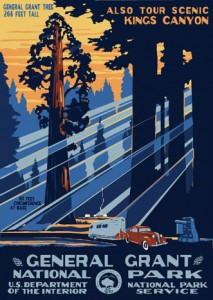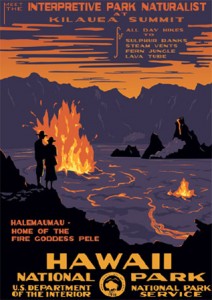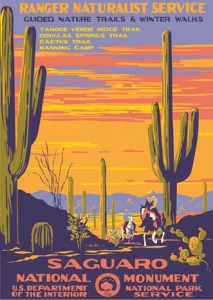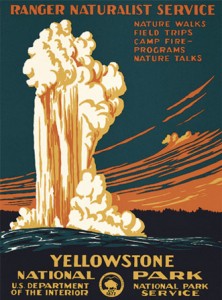 National Parks weren't alone in getting the tourism treatment. Cities ,states, territories, even airports were showcased in posters. The romance of the American road trip vacation was born out of the desire to boost tourism after the depression.
The Brookfield Zoo near Chicago, oddly enough had a whole series of beautiful posters dedicated to it.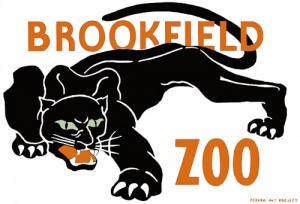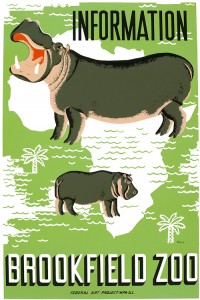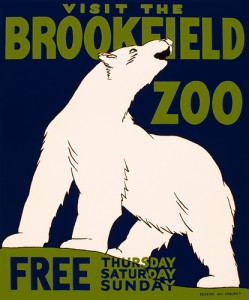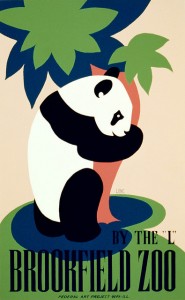 Even now national parks and historic landmarks benefit from a beautiful poster. Michael Schwab's well-loved and oft-copied Golden Gate National Parks Conservancy Posters are a great example of a modern revamp of the WPA style.