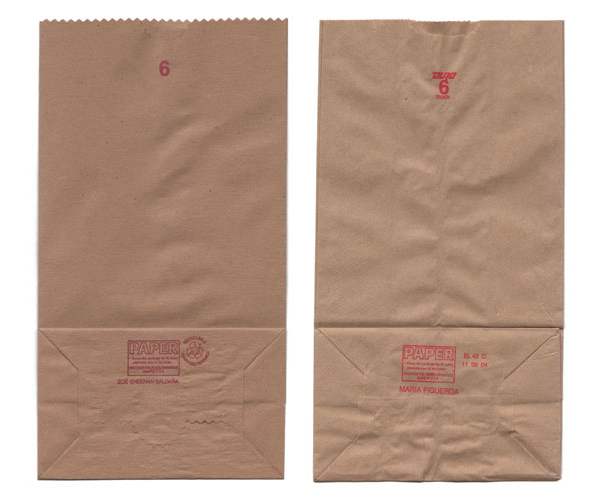 Tuesday, July 12 is Paper Bag Day. I'd like to think of it as shopping bag day. And we can thank Margaret E. Knight, who, while toiling away in a cotton mill, invented a machine to give paper bags flat bottoms. She patented it in 1873 and went on to establish the Eastern Paper Bag Co. She was an inventor and entrepreneur before women even had the right to vote in the U.S.! I know what you're thinking, we should all have Tuesday off to have our annual paper bag lunch picnics and float our paper bag balloons into the sky. But until that glorious day I figured I could do my part by seeking out the best examples I could find of glorified versions of the humble paper bag and share them with you.
These bags need little more than a snappy, punny line to make them stand out.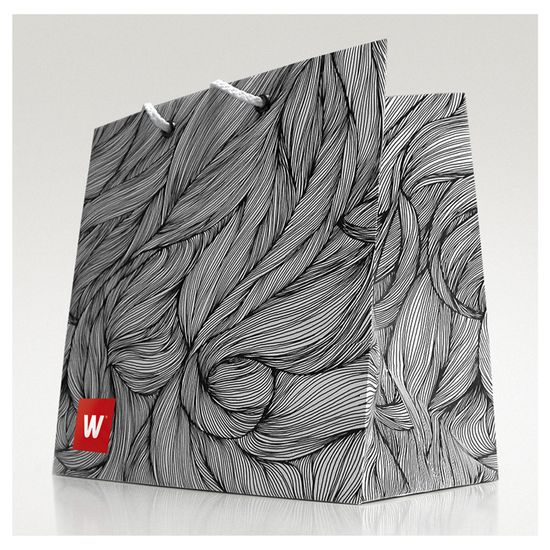 This bag and tissue were covered in a pattern made by taking the very distinctive "e" shape and turning it into a climbing vine (such as those on the exterior of the Fred Segal store).
One of my favorite furniture stores also happens to have a really snazzy bag.
So brilliantly clever and effective: Habitat Shoe Boutique wants to introduce you to your new signature shoes. They even use the inside of their bag to reinforce how personal their connection is with their customers. The inside is covered in a pattern made from Polaroids from customers using their Habitat Shoe Boutique purchases. There's also a brand manifesto printed on the top edge.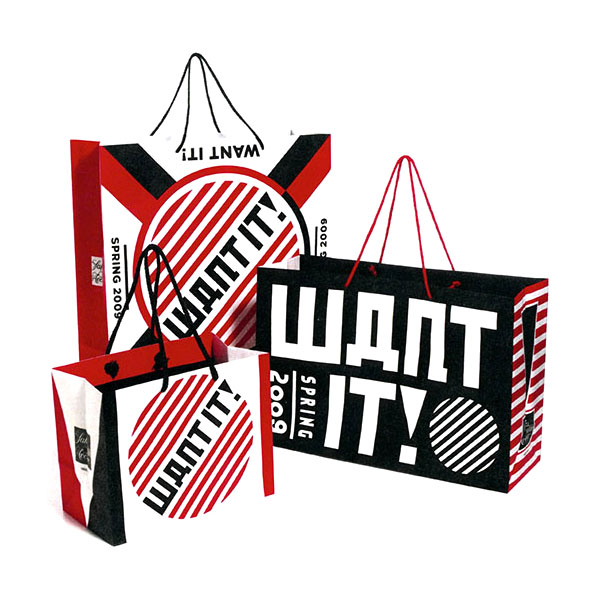 Not recent but still note-worthy for their bold graphic punchiness.
Not to be outdone, this bag by Indian firm Happy for Lee Brand Jeans, is a reduce, reuse, recycle dream come true. Not to mention the fact that it's also eye-catching and tons of crafty fun. The bag is covered in pieces that can be cut out and/or assembled into useful and playful objects so that there's as little waste as possible.
Some of the pieces you can salvage from this bag include: a ruler, a game of chutes and ladders with dice, bookmarks, a do not disturb door hanger, a pencil cup, a storage tray, and a little black book.