As a nod to Memorial Day I'd like to dig up some great old American military propaganda posters. You'll instantly think of the Uncle Sam poster or Rosie the Riveter. That's a testament not only to the original image and its impact and staying power, but also to the many homages and parodies those images have spawned throughout the years. Lately there has been a resurgence of propaganda-style posters used to comical effect by inserting a pop-culture reference. I'm going to show you some of my favorites — both the originals and some of their cheeky (and often geeky) off-shoots.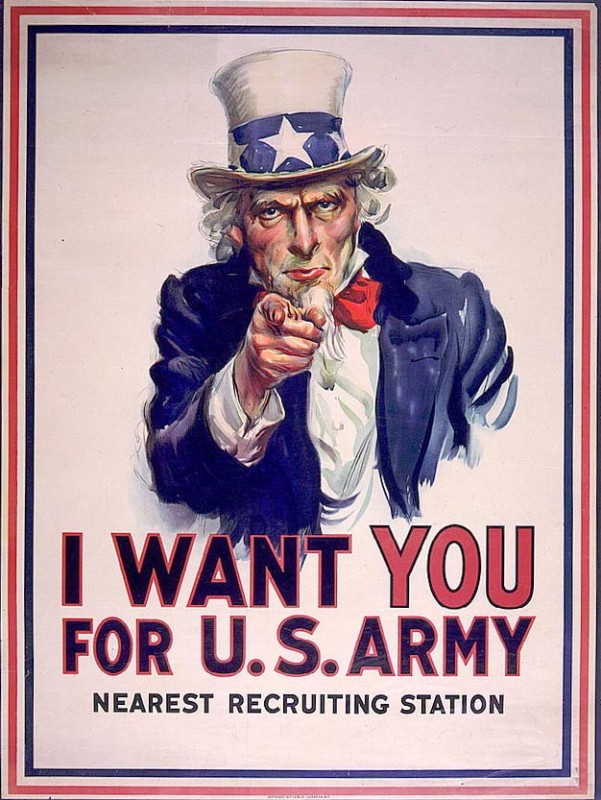 Of course everyone remembers this poster. It's been parodied for decades now. It was originally used during WWI (which explains Uncle Sam's turn of the century attire) but was trotted back out again for WWII.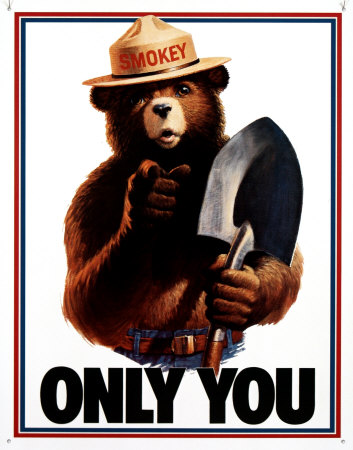 Smokey has used the power of Uncle Sam's accusatory pointing finger to put out his own message about responsibility.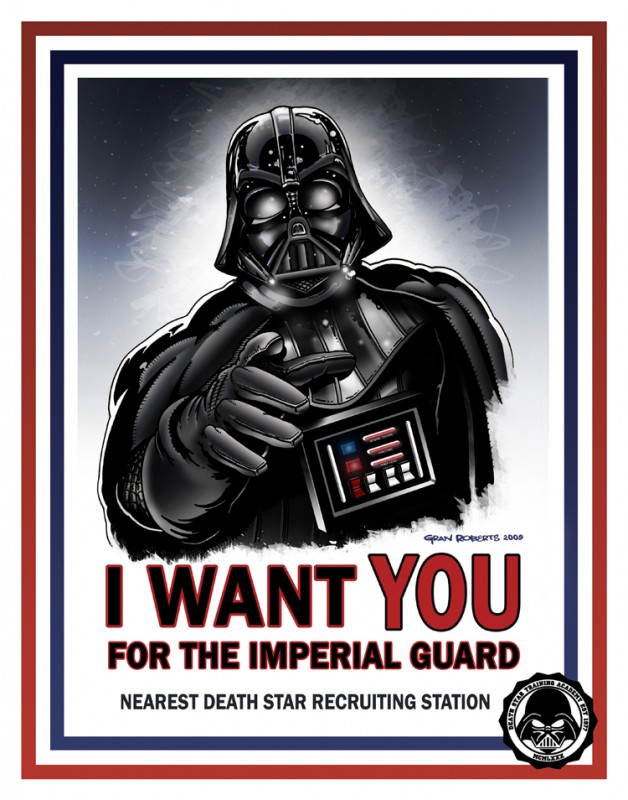 And so has Darth Vader (by Fyredesign on Deviantart.com)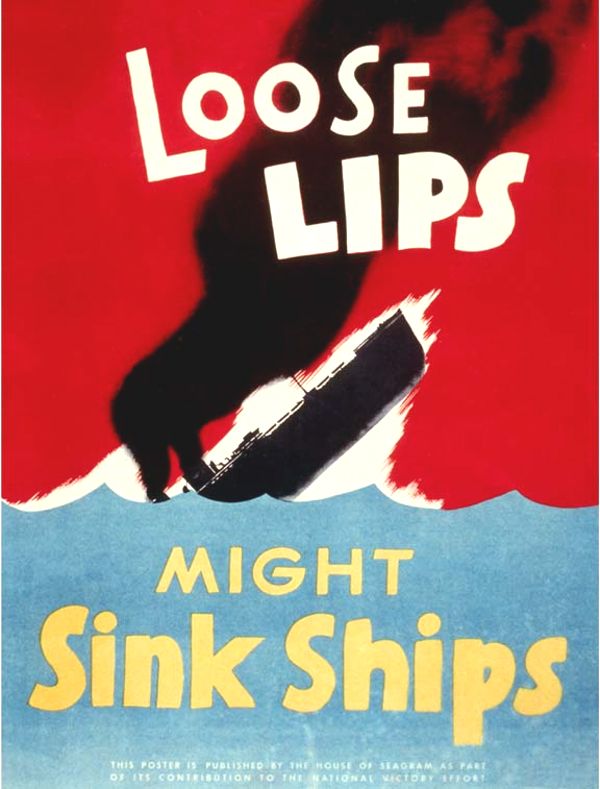 This one is also a classic. The phrase is so familiar that people use it when referring to other situations in which discretion is crucial. That's staying power. The lettering itself, however, has an oddly Dr. Seuss or Looney Tunes quality that begs to be turned into something funny. Therefore …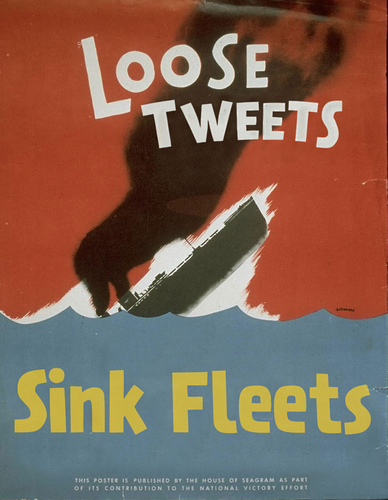 It's easy to swap out the words to another rhyming pair. This version by Brian Lane Winfield Moore is one of many modernizations of old poster he has in this Flickr set.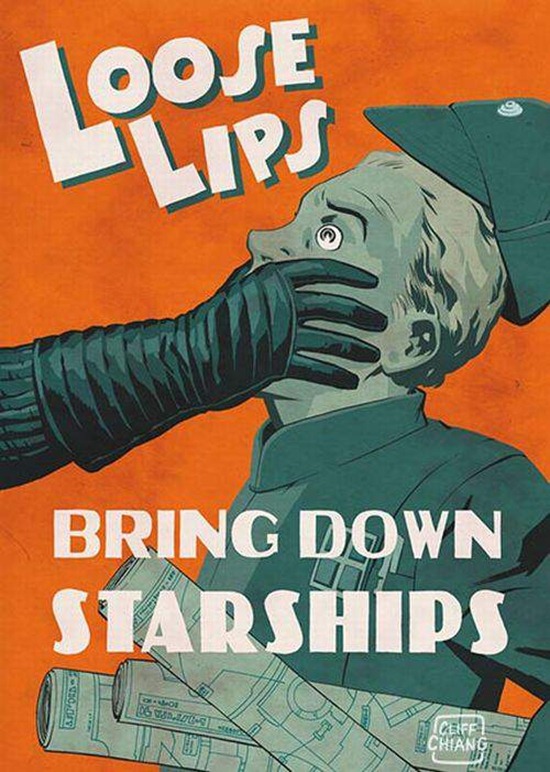 Also Cliff Chiang's illustrative chops make it easy for him to swap out the visual and make a "Star Wars"-related parody (you'll see there's a running theme here.)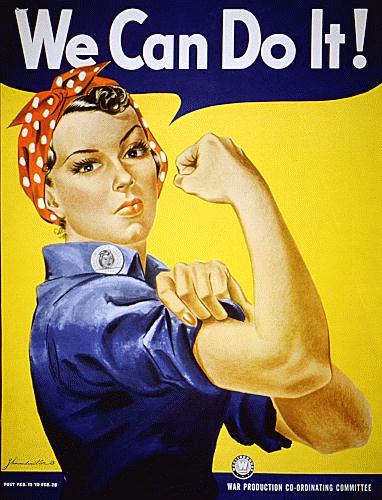 Who could forget Rosie the Riveter? She's been a feminist icon forever.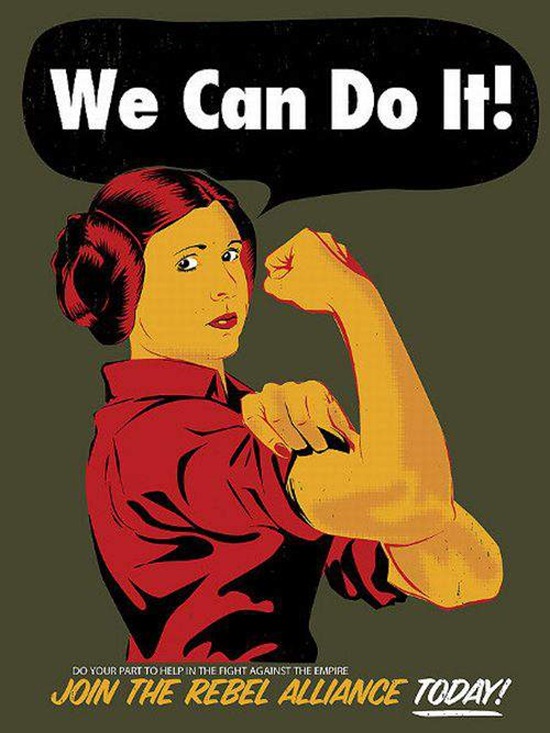 Well, so has Princess Leia. Another fun reboot from Cliff Chiang.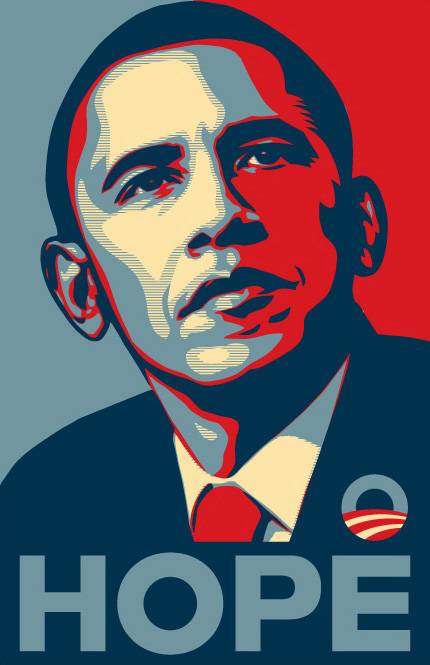 It doesn't even have to be a WWII-era poster to be playing a patriotism angle, or to be ripe for parody. This Shepard Fairey poster has been so swiftly and widely parodied across the web that I could dedicate a whole post to just collecting them all in one place.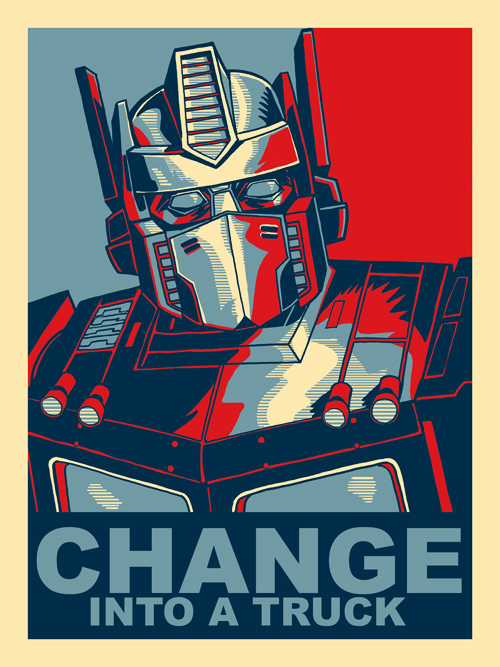 This version by Tim Doyle always cracks me up.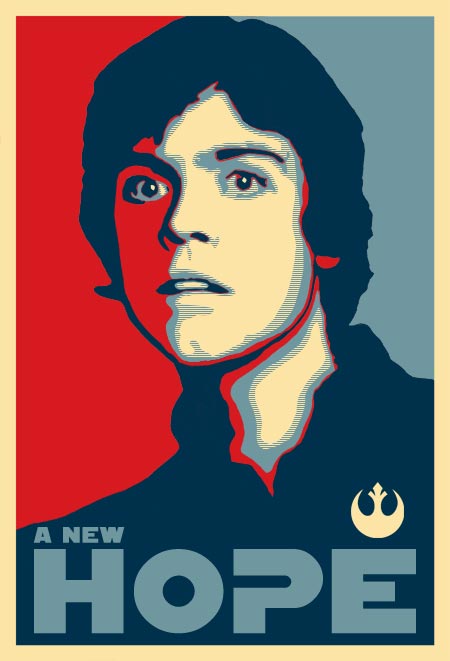 … And just to keep a theme going.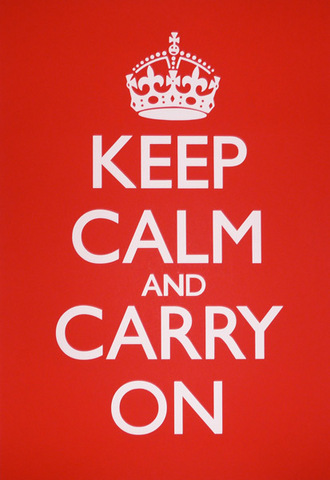 Another classic WWII-era poster, this time from Britain, has also seen a million parodies. So much easier to do since the poster is all type.
Of course, this is the natural next step (by Olly Moss). Some posters, however, are not just updates of old ones but take the style of illustration and the tone of voice from earlier posters and synthesize it into something new. Along with "Star Wars," sci-fi shows such as "Battlestar Galactica" and "Firefly" create a rabidly loyal fanbase, which tend to inspire poster-type expressions of love.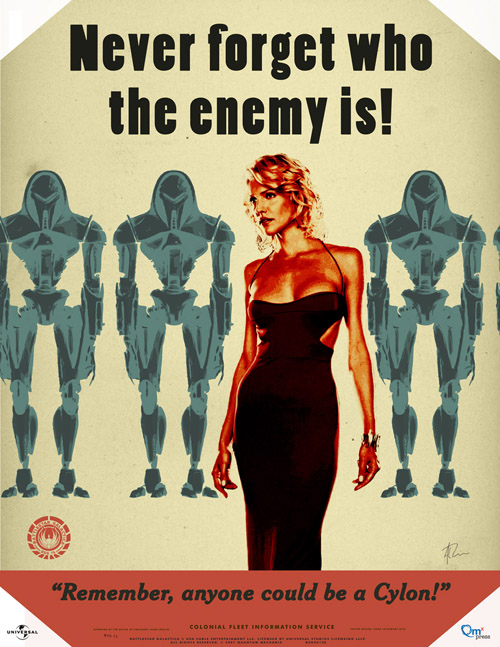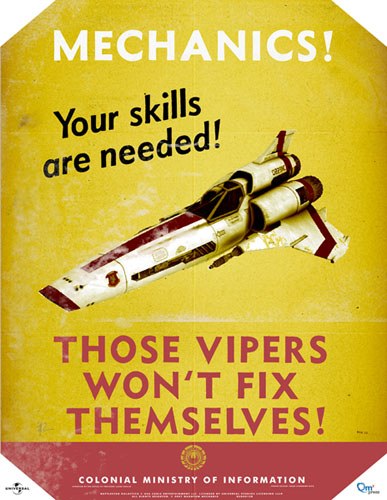 Hence, these two great posters from ThinkGeek that are part of a set of five.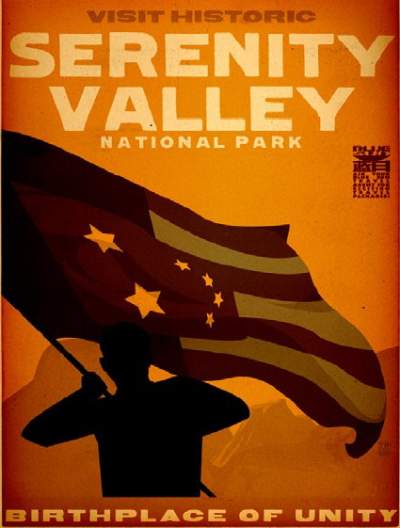 Or this "Firefly" poster, which is also part of a set of five (also from ThinkGeek) that owe as much to WPA travel posters as war propaganda.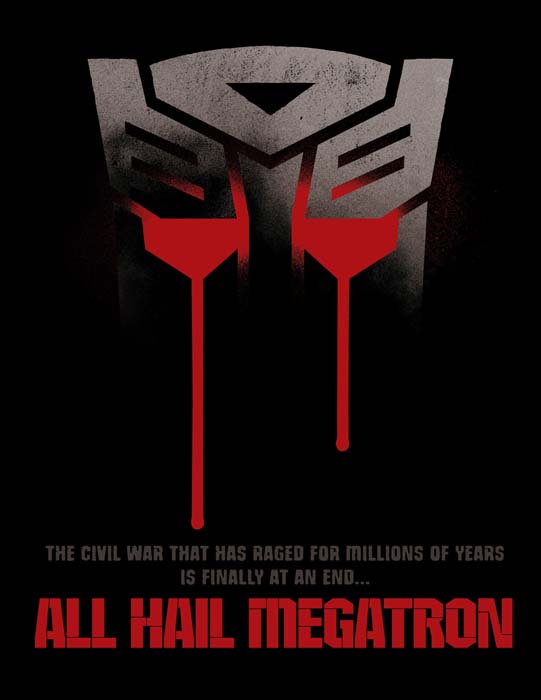 This great poster is by Trevor Hutchison for a series of comic books titled "All Hail Megatron" set in the Transformers universe.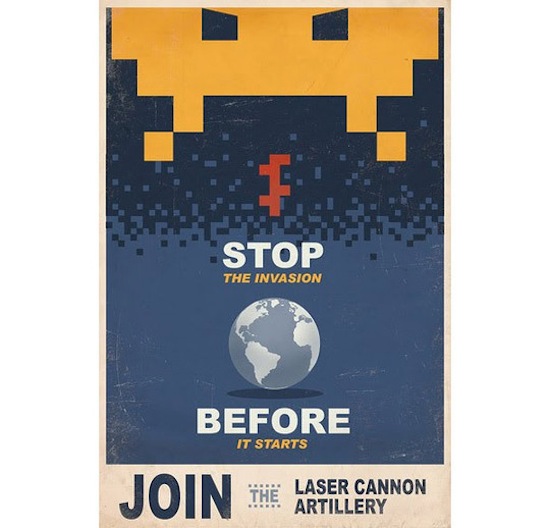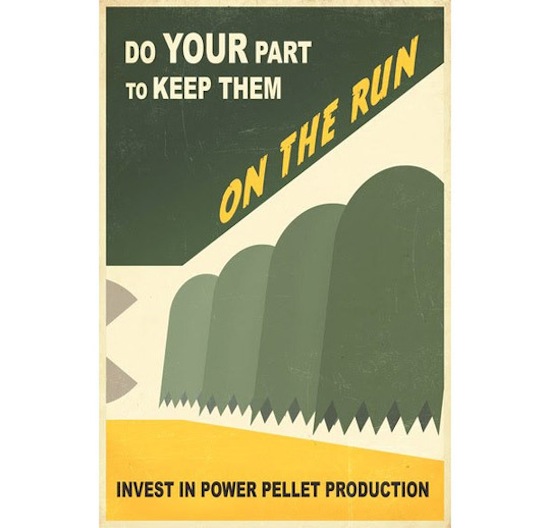 Not to mention these two nostalgia-fueled arcade game propaganda posters found on Geekosystem.com.