They say, "There's no such thing as bad publicity." I think the real kernel of thought to take away from that statement is, "It's never a bad thing to be memorable." Some of the best advertising and marketing ideas come from companies that were willing to zig when everyone else in their industry was zagging. To that point, unless you're as big as Nike or Coca-Cola one of the first impressions people will have of your business may very well be from your business card (which you will presumably hand out like candy).
Your business card can be a significant way to be remembered. You can do this through beautiful design, unusual materials or something as simple as a non-standard shape. There's a novelty factor to handing out a square business card that 3.5-inch by 2-inch can't compete with. It signals a break with conventions that can really be a good fit for businesses that are design and innovation focused.
That's not to say that a square business card is for everyone. They won't fit in a standard card case or wallet. They will be the odd man out. But, if the card is eye-catching it may stand a better chance of being passed around or kept simply as a cool and interesting object.
Here are five great uses of the square format to inspire your creativity.
1. Square Brussels Meeting Centre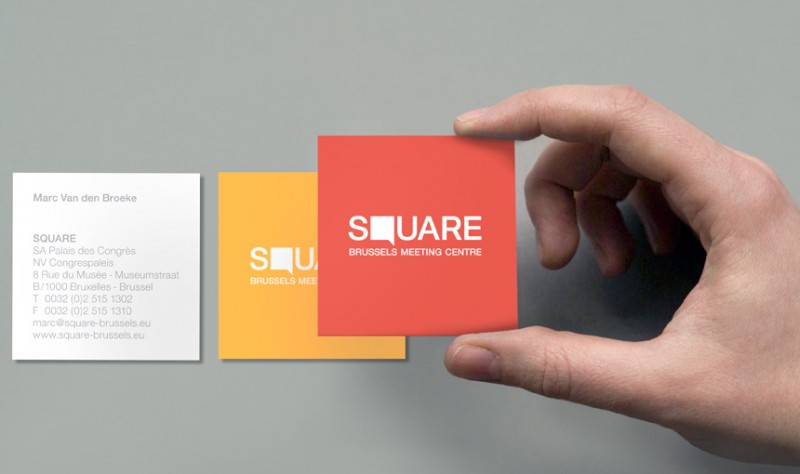 In this business card design from Why Not Associates the square format is a great way to use shape as a mnemonic device. If your logo is in a square format the symmetry of a square card can be really appealing as well.
2.  Drink Me Creative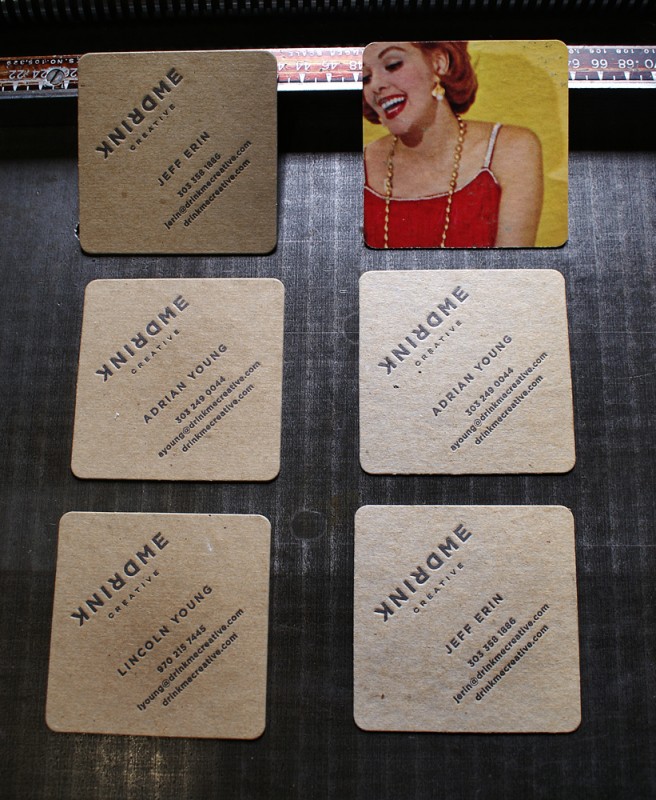 This card from Drink Me Creative also uses a square format (this time with rounded corners) to good effect. The shape suggests a drink coaster which, once again, helps the name of the company stick in your memory
3. Fortress Letterpress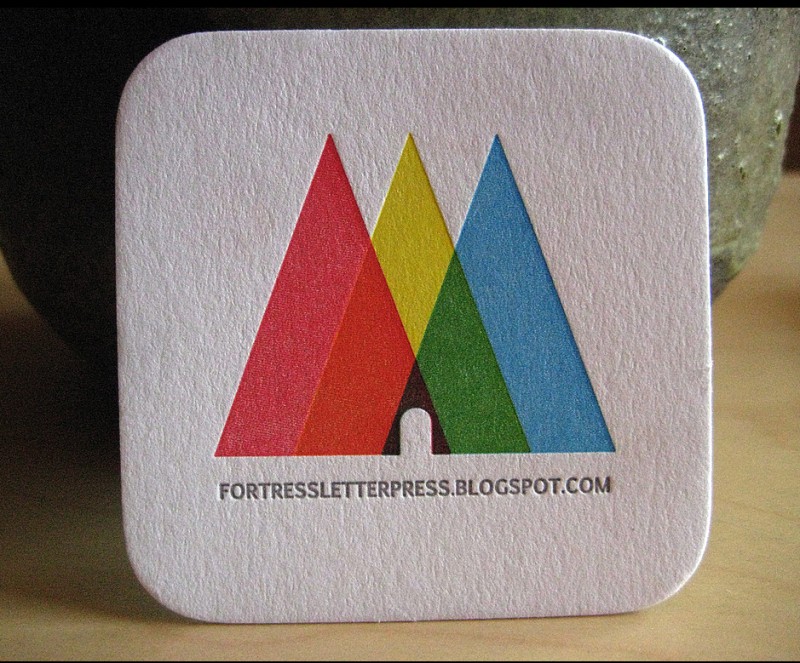 Sometimes an unusual card can serve a very focused purpose. In this case the card's only job is to drive visitors to the website where they can find contact information.
4. Authentic Events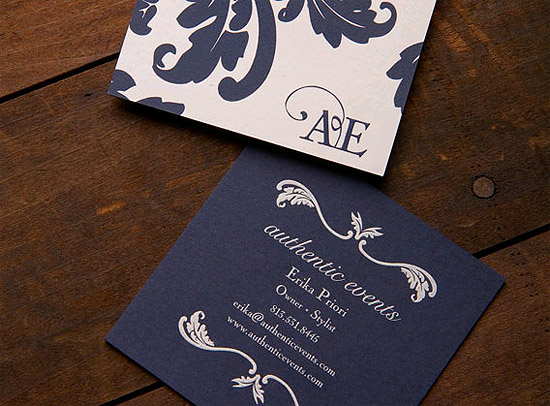 Even a square business card doesn't have to be hyper modern or rule-breaking. This card designed by Two Paper Dolls has a Victorian sensibility. When juxtaposed with the square format it becomes a marriage of antique and modern.
5. NubbyTwiglet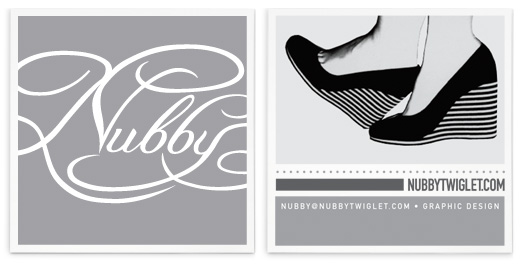 Nubby Twiglet is a freelance designer and blogger with a unique style. A square card telegraphs her non-conformist vibe to prospective clients. It can act as a tool to attract clients who want work that's a little more daring while weeding out clients looking for something more conventional. This is a good strategy if you want to be selective about what projects you take on. Either way it's eye-catching and may drive more traffic to a portfolio site giving you a better chance of being seen.