It's not every day that your entrance is accompanied by a fancy, printed announcement. Between the power of home computing; a proliferation of crafting books, websites and TV shows; and a desire to save money, more and more people are designing and/or creating the birth announcements for their children. This goes double for new parents who also happen to be designers or letterpress printers.You can, of course, design your announcements and have them printed and trimmed professionally, saving you some headaches, or use design services to make your vision a reality. Here are some beautiful examples to inspire you.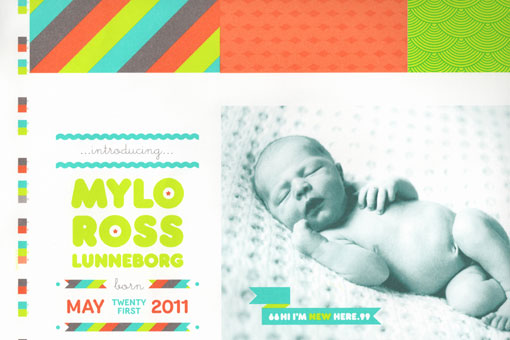 Mylo Ross Lunneborg This colorful birth announcement (found on DesignWorkLife) was designed by Brooke Lunneborg for her baby boy Mylo. The result is a strikingly graphic and playful card that folds out accordion style and has rounded corners. More images here on DesignWorkLife.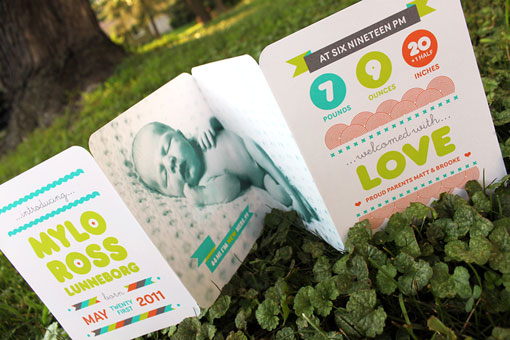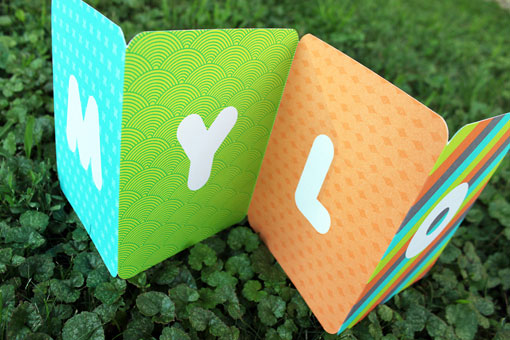 --------------@--------------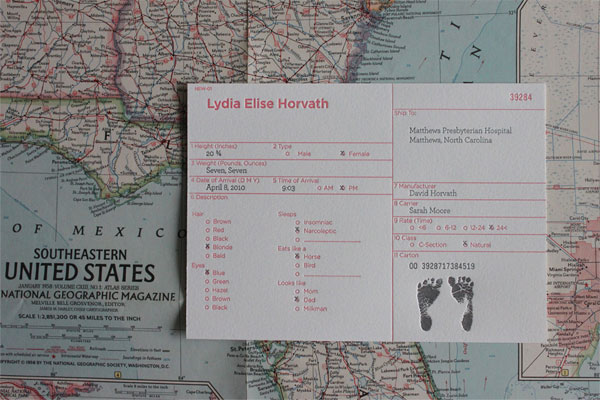 Lydia Elise Horvath This package-label--inspired announcement (found on FPO-for print only) was designed and printed by Courtney Heffernan. You can find some good information here about the process and particulars.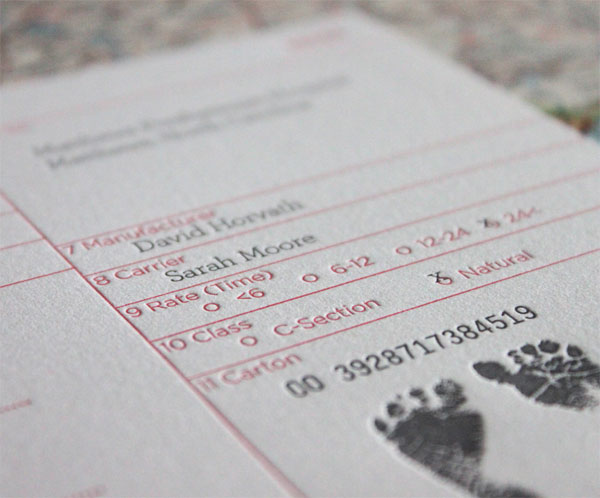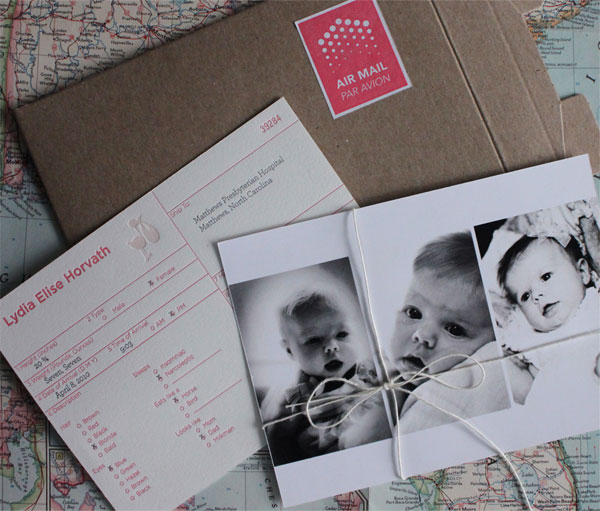 --------------@--------------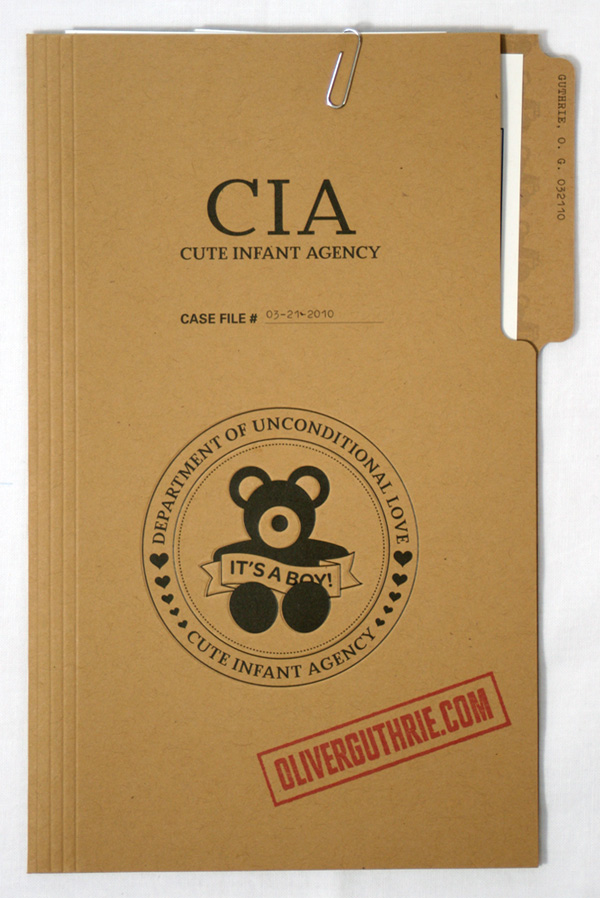 Oliver Guthrie Maybe one of the most elaborate announcements I found was this one on FPO as well. It was designed by proud parents Arlo and Lesley Guthrie. It's a dossier on their new baby detailing the trouble he's already causing. The information on the inside is pretty funny as well. Go here for a closer look.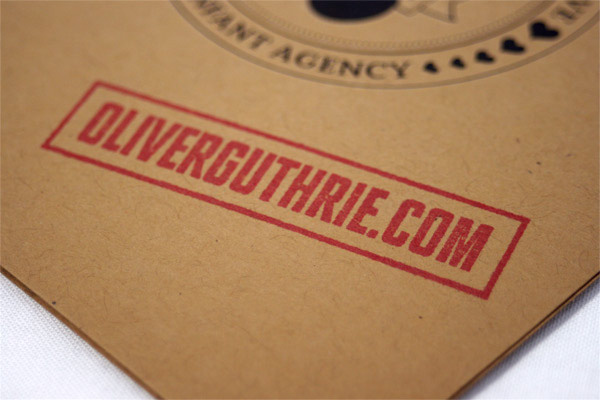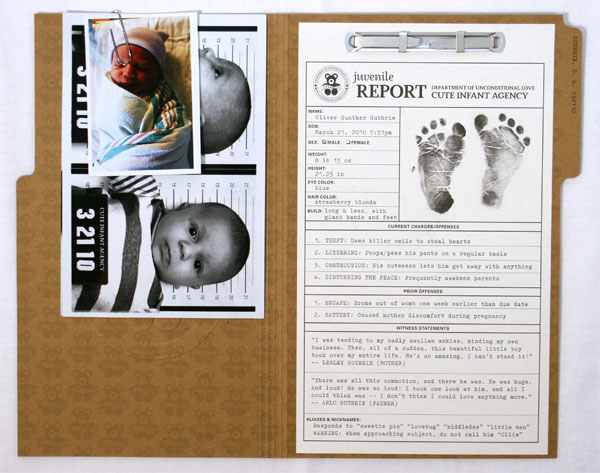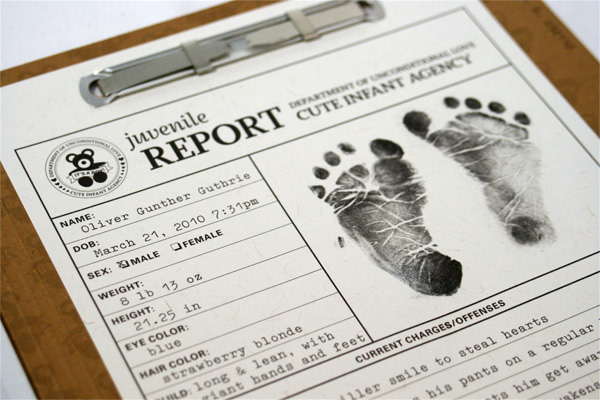 --------------@--------------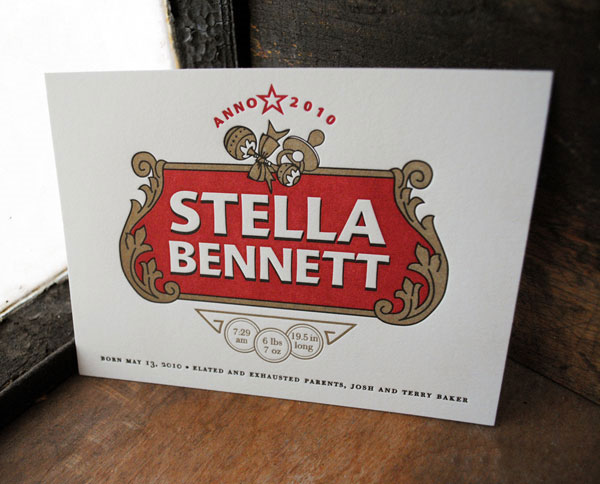 Stella Bennet A clever play on the Stella Artois beer label, it was designed by Terry Baker of Curious and Co. (http://www.curiousandcompany.com). It's a truly committed concept using the gold medallions below the name as containers for the baby stats. Funny and well executed.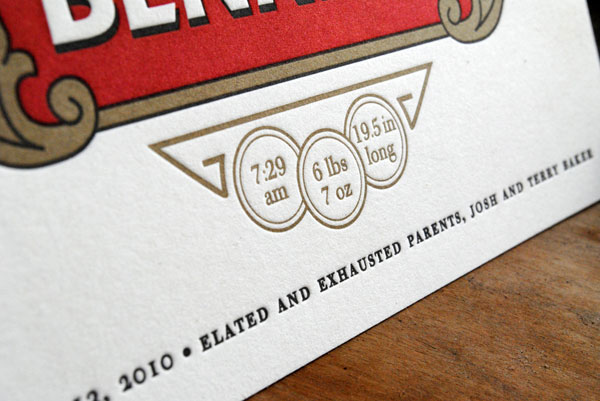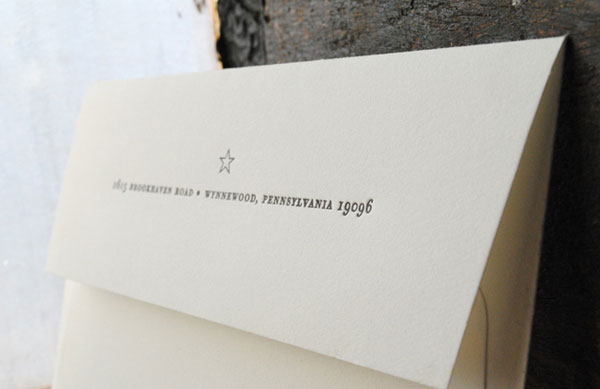 --------------@--------------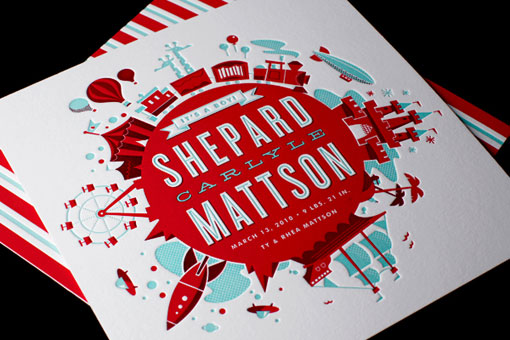 Shepard Mattson Last but certainly not least is Ty Mattson's birth announcement for his son. Using his considerable illustration skills, he included all his favorite childhood amusements as a frame for the information. It's a great limited-color-palette design using only three colors. There are more images on Ty Mattson's site here.