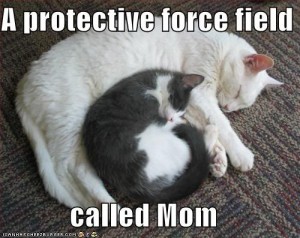 Mother's Day is on Sunday, May 9, and it's a huge consumer holiday with billions of dollars made in sales. There's still time to tap into this holiday, no matter what kind of business you're in. For example, here's how three very different businesses can get involved.
Graphic Designers can offer custom Mother's Day cards and advertise this offering on their websites and social media profiles and via e-mail.
Retailers can hold Mother's Day sales, order special Mother's Day merchandise and advertise using signage, e-mails, social media, postcard mailings and print ads in local papers or magazines (most of which will run special Mother's Day gift guides).
Financial consultants can offer consulations for estate planning, long-term care and other policies to protect the ones you love the most! They can promote this offering in a letter or e-mail to current clients.
Think about all of the ways you can interact with your clients and customers this Mother's Day. And keep the following four tips in mind when putting together any Mother's Day Promotions: 1. Guilt sells The emotions that drive mother's day purchases are mostly guilt and love. Copy and imagery should speak to customers who feel they need to repay their mother's kindness. 2. Write about "Mom," not "Mother's Day" Use the colloquial "Mom" in copy, including promotional headlines and e-mail subject lines. When people read "Mother's Day," they think of the holiday and spending money. When they see the word "Mom," they think of their own mothers. 3. Get them misty-eyed Promote sentimental and nostalgic feelings. For example, to sell a cookbook or kitchen product, send out a postcard that leads with the copy, "Remember when Mom taught you to how to make cookies …" 4. Be creative There are so many obvious choices for Mother's Day imagery, including flowers, babies, aprons, etc. Don't be afraid to be different. One of the funniest Mother's Day greeting cards I remember giving to my Mom had an illustration of a woman driving a car with a child in the passenger seat. The woman's eyes were bugged out and her arm was splayed across the child's chest. Inside it said, "Thank you to Mom, the human seat belt."