What did I ever do before I had an iPhone? Here's my list of the applications that I wouldn't be without: 1. Job-Time Tracking $2.99 2. Color Expert $9.99 3. Video Photoshop CS4 New Features Tutorial $1.99 4. HTML Cheat Sheet $.99 5. CSS Cheat Sheet $.99 6. What the Font $.00 Job-Time Tracking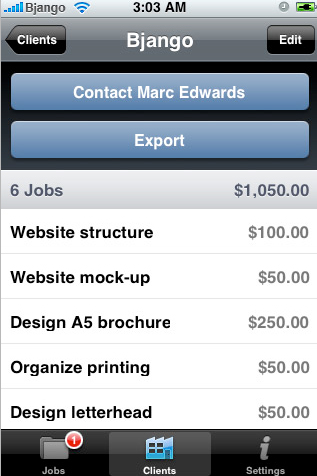 To use Job-Time Tracking select a job and your time is tracked until you press stop. Other applications can run at the same time, and you can still receive calls.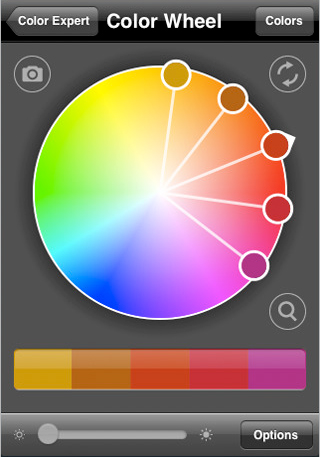 Color Expert This app is an interactive color wheel and swatch library that helps identify, translate, capture and showcase color. Video Photoshop CS4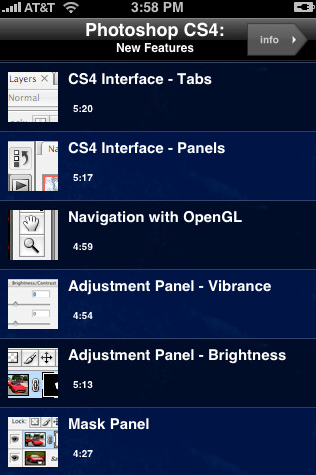 This application gives you useful information on the go. This series contains more than an hour of training. The videos are broken up into 14 easily digested clips about of the most important new features. HTML Cheat Sheet Even seasoned web designers need a quick refresher course in HTML details from time to time. The HTML Cheat Sheet is designed to address that need. It's a great quick reference for topics you've already learned but need a few reminders. If you're still a beginner to HTML, use it to better understand what HTML is capable of.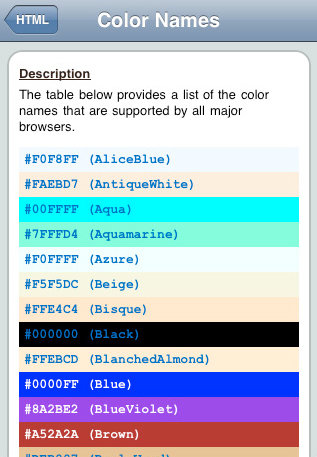 CSS Cheat Sheet This is a native app, not just a link out to internet references. It's searchable and has an easy-to-use interface that helps you quickly find what you're looking for. The categories are useful and well defined. The cheat sheet includes descriptions, values and examples for backgrounds, borders classifications, dimensions, font, lists, margins and much more. What the Font Thank God for this app. When you see a great font in a magazine ad, poster or on the web and wonder what font it is, you can whip out your iPhone, snap a photo, and WhatTheFont will identify that font in seconds. And best of all, it's free. Now, two more iPhone apps just for fun. Eye vs. Eye $.99 This friendly color-matching game pits you against an opponent in a race of color accuracy. Challenge all comers and build your reputation for chromatic perfection. Kern $.99 This game challenges you to precisely place a missing letter into a falling word while avoiding any unnecessary ligatures. Practice and prove your typographical IQ with a score that gives new meaning to point size.