So, you've come up with a really great design for your new business card, brochure, flyer, ad, etc., but your printer requires you to supply a print-ready file. In this segment we will detail what exactly that means. No matter what program you used to create your file there are certain components it must have to be print ready. These components are: • Image files that are in a CMYK color space. • Images that are at least 300 dpi in resolution. • Collected or outlining fonts. CMYK color space and resolution in Photoshop To check that your JPG, EPS or TIFF images are at least 300 dpi and in a CMYK color space open them in Photoshop or Photoshop Elements. If you built your design in Photoshop, flatten your image and make sure it has these settings as well. Note: If you build your design in Photoshop it is best to start with a layout space that has already been set to 300 dpi and a CMYK color space for printed material. 1.    Open your image and go to IMAGE > MODE and select CMYK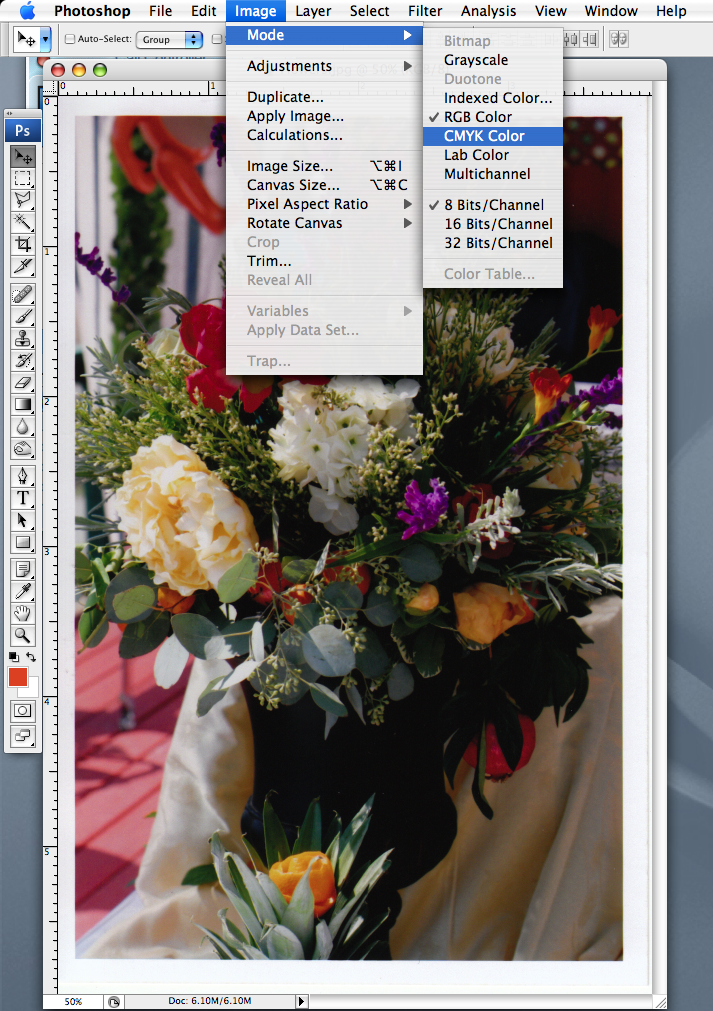 2.    Next check your image resolution by going to IMAGE > IMAGE SIZE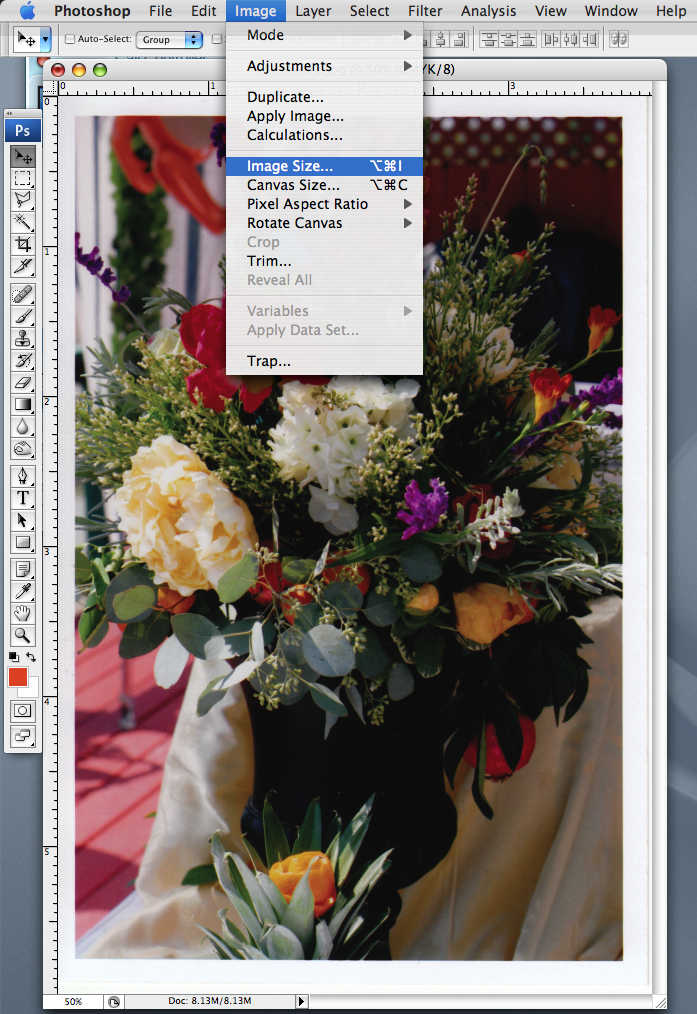 3.    Under the IMAGE SIZE window make sure to UNCHECK the RESAMPLE IMAGE box and enter 300 in the RESOLUTION area and select OK.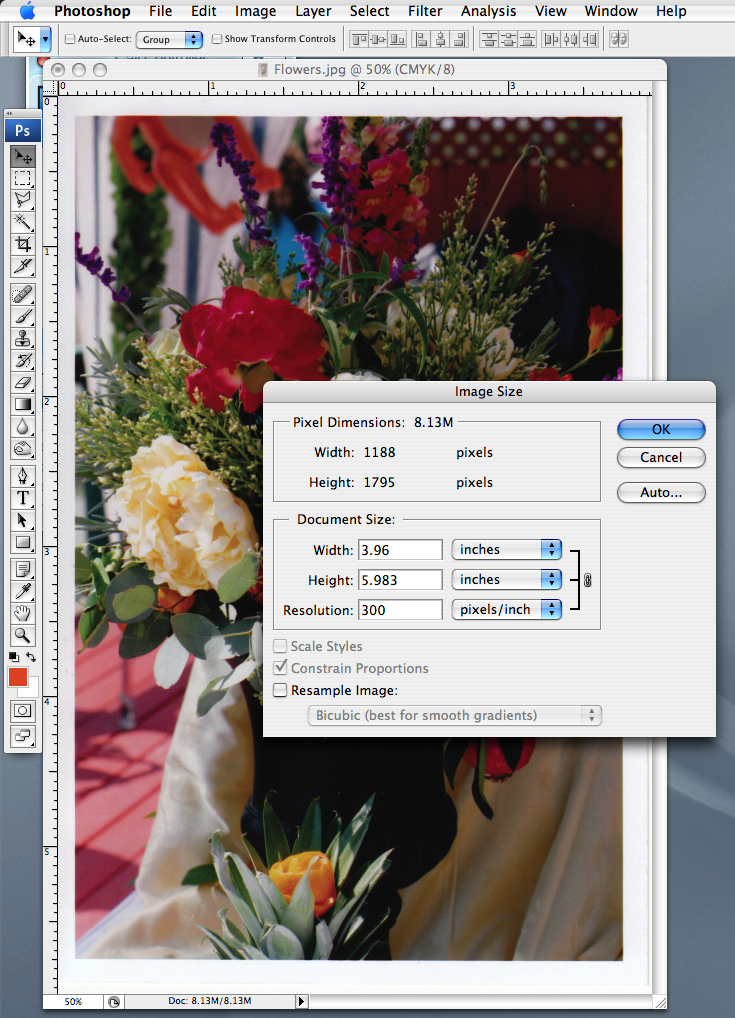 Collecting or outlining fonts in Illustrator or InDesign If you have built your design in Photoshop the act of flattening your image will prepare the fonts and make them print ready. Note: Once you flatten and save a Photoshop file there is no going back to edit it so it is best to save your flattened Photoshop file as a different file name. Let's look at the steps if you built your design file in Illustrator or InDesign. Illustrator 1. Check your that your color settings are in CMYK by going to IMAGE > DOCUMENT COLOR MODE and selecting CMYK.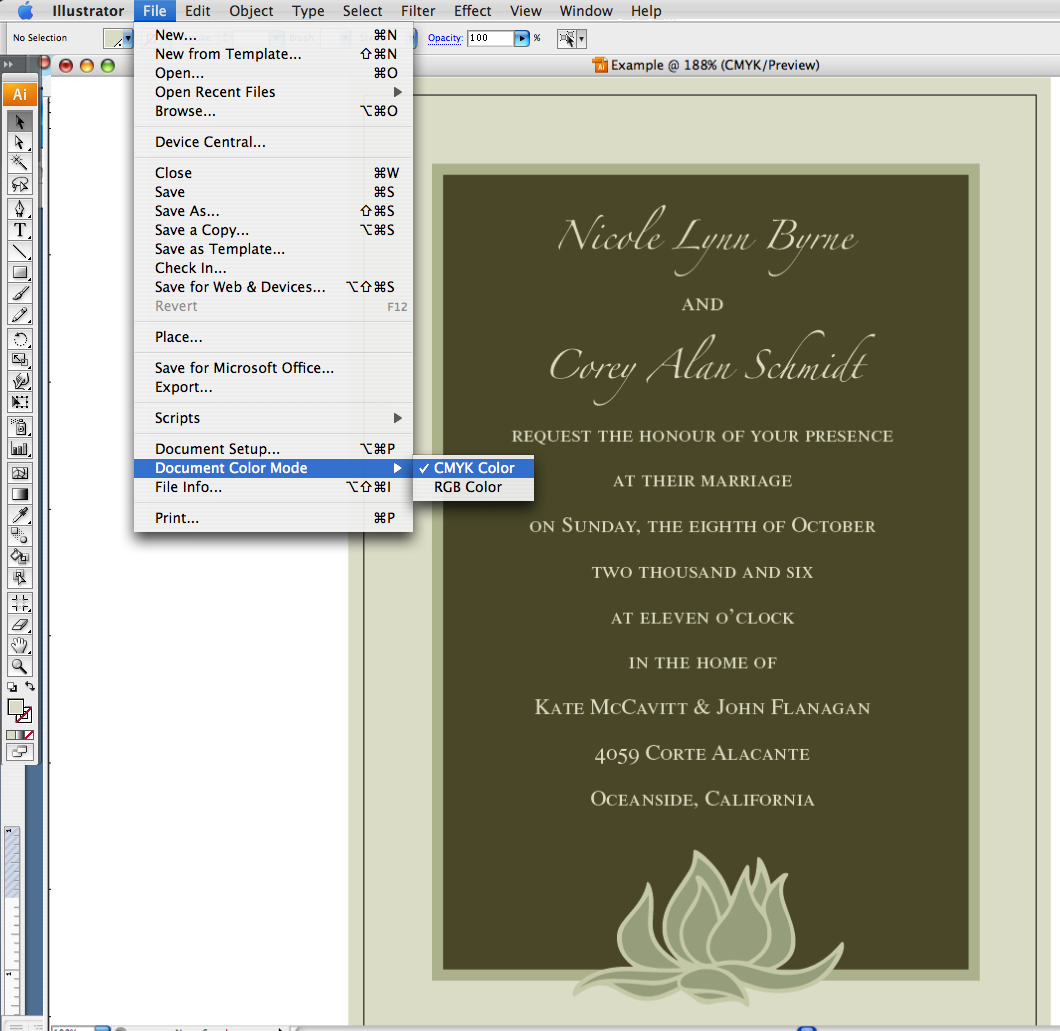 2. Then outline your fonts (type) by first selecting your type and then going to TYPE > CREATE OUTLINES. This will ensure your type will print the way you see it. Note: Just like Photoshop files you should save this as a different file so you can edit your original file if needed. In Illustrator you also have the option of saving your file in these other formats: EPS, PDF or "exporting" as a JPG or TIFF. Many online printers such as PsPrint prefer PDF format. InDesign There are several ways to make a print ready file in InDesign. You can outline the font just like in Illustrator and then export the file as a EPS, TIFF, JPG or PDF file. Some of these file options will ask for dpi and color space so remember to always enter 300 dpi and select CMYK for your color space. A very handy feature InDesign has is the "Package" feature. This feature will collect all the files needed to hand over to someone who also has InDesign software. This way the printer can output it to their own specifications. Here is how to use the package feature in InDesign: 1. With your file open make sure to RELINK or UDATE LINKS in the LINKS dialogue box after you have verified in Photoshop that they are 300 dpi and in a CMYK color space. 2. Save your file and then go to FILE > PACKAGE. 3. In the package window make sure the COPY FONTS, COPY LINKED GRAPHICS and UPDATE GRAPHIC LINKS IN PACKAGE boxes are checked. This produces a nice and neat ready to go to your printer folder with all the necessary files.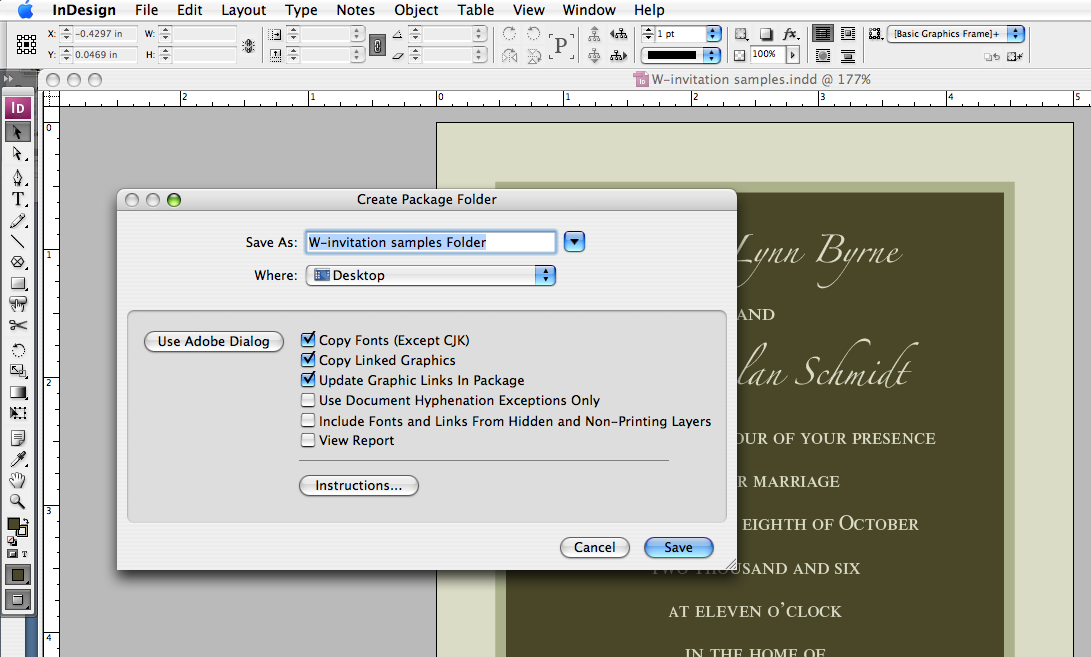 Now you know a brief overview of how to make sure your files are ready to go to your printer. Please contact your print provider for file specifics as every printer has different preferences.