An Esquire-styled display window at New York menswear store Paul Stuart.
Every fall, as surely as the leaves turn, classic menswear looks return. Suits and coats in heavy wools in classic weaves and patterns evoke the English country gentleman. The timelessness and upper-crust history of menswear patterns make them ripe for use in graphic and industrial design.  
Plaid Plaid originates with the traditional tartans of the Scottish Highlands. The particular colors and patterns of each tartan plaid were a product of regional weavers using the dyes that could be created from local products and developing weaving patterns to suit local tastes. Over time the specific tartan patterns and colors became associated with particular clans in each region.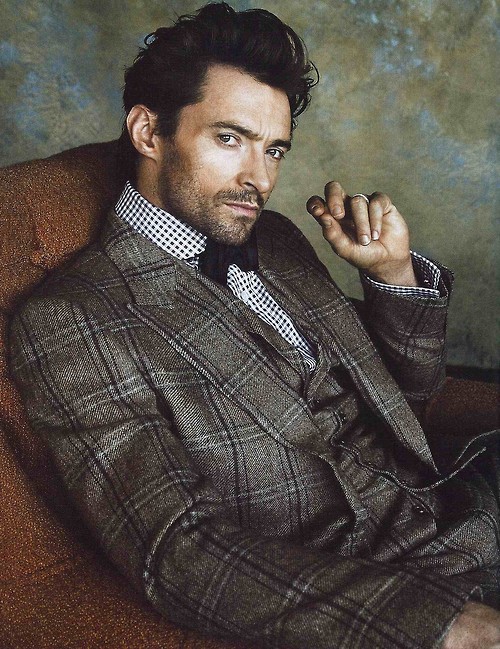 Hugh Jackman looking dapper in a plaid sportcoat. (found on GtheGentleman.com)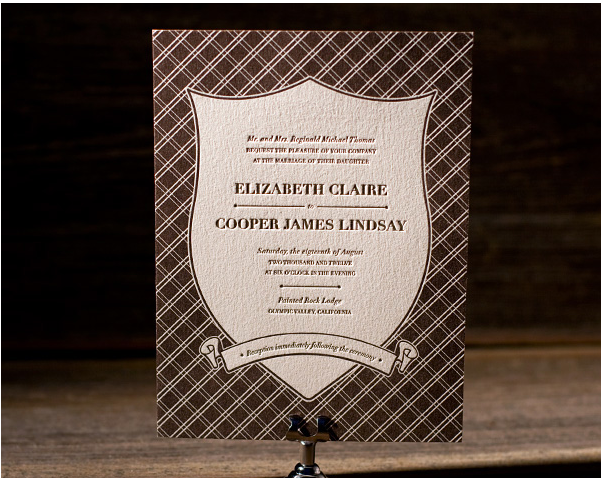 Bella Figura letterpress wedding invitation.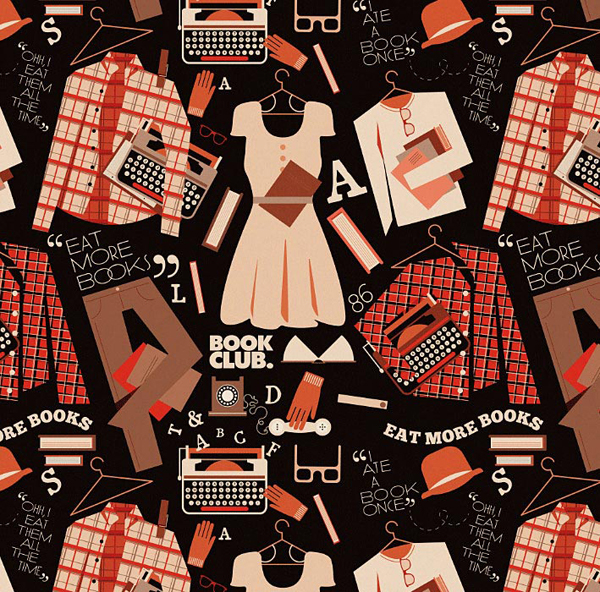 Illustrator Mike Lemanski put together this pattern for Urban Outfitters.  
Houndstooth Also a product of Scottish wool weaving, houndstooth check creates pointy, diagonal repeating motif that look a little bit like a fang shape.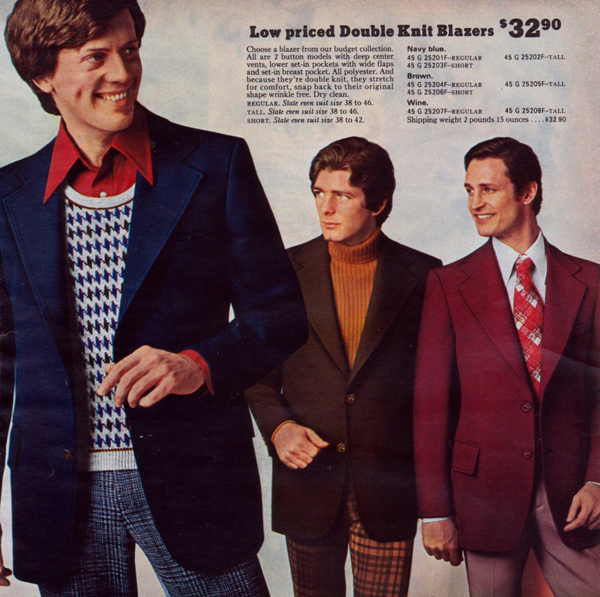 A houndstooth sweater vest from the 1973 Sears catalog courtesy of ScentedDemented.com.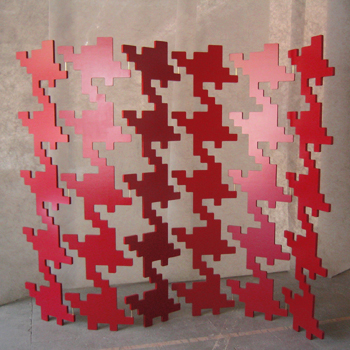 This standing screen is by Courtney Skott.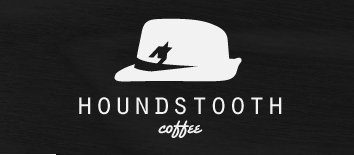 The logo for Houndstooth Coffee in Austin (designed by What.it.is Creative) uses a single repeat of the pattern tucked subtly into the band of a fedora.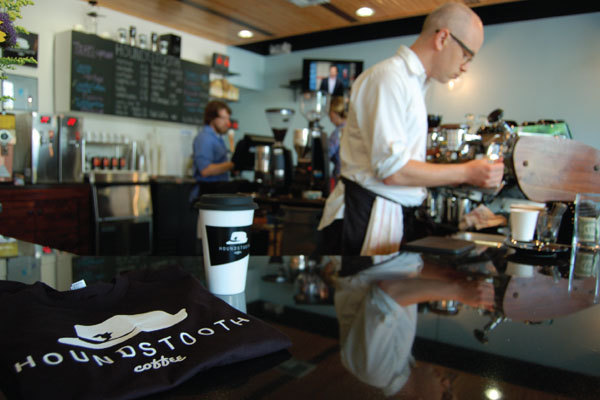 Some of the other items printed with the logo.    
Pinstripe One of the most conservative menswear patterns, pinstripes are appropriate for business and formal environments. While plaids, houndstooth and herringbone are associated with country living, pinstripes have always been a city pattern associated with bankers and businessmen.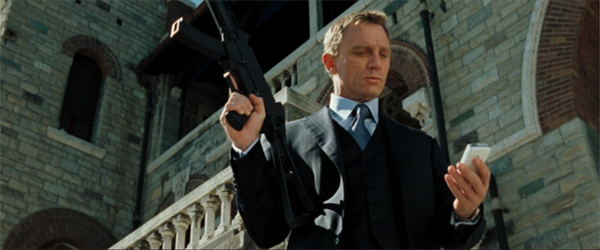 Casino Royale three-piece pinstripe suit from bondclothes.blogspot.com.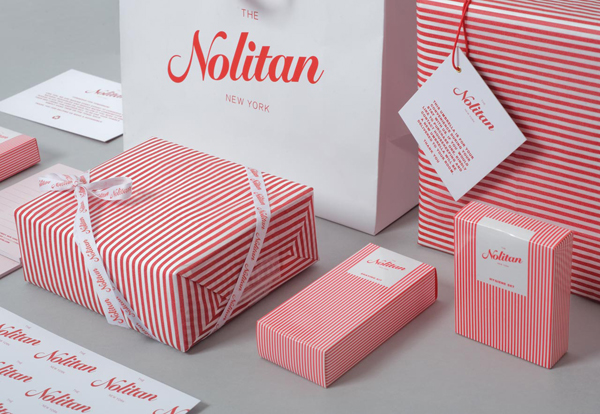 The identity for Nolitan (North of Little Italy) Hotel was created by Marque.
Kemistry Gallery identity is by Proud Creative.  
Herringbone Looking at the pattern you can easily see how herringbone got its name. It's a repeat pattern that looks like a fish spine with multitudes of treacherous little bones sprouting diagonally from it. [caption id="attachment_22229" align="aligncenter" width="576" caption="Nixon watch band and Kangol hat both in herringbone tweed."]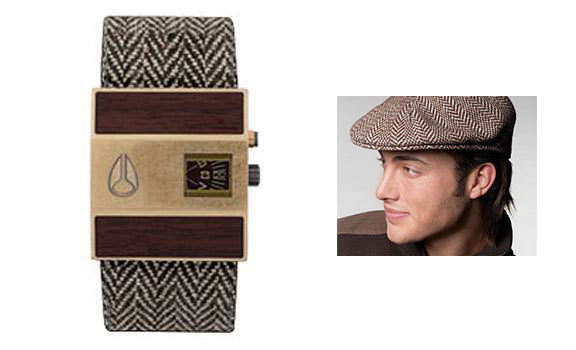 [/caption]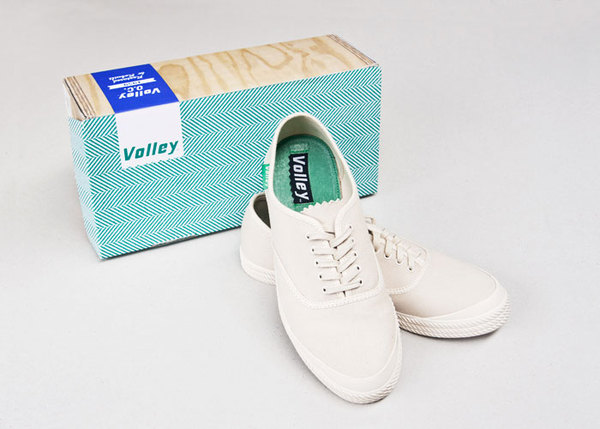 This packaging design by Tait Oosthuizen of Hub Group for Volley athletic shoes uses the trademark herringbone pattern on the soles of the shoes themselves as inspiration.  
Royal Navy wedding invitations from Minted.com.  
Argyle The argyle pattern is taken from the tartan of Clan Campbell of Argyll. After the first World War, knitwear maker Pringle of Scotland used the argyle pattern in its sweaters, and the Duke of Windsor was often seen wearing it in his traditional golf attire.  This associated the pattern not only with aristocracy but also leisure.   [caption id="attachment_22258" align="aligncenter" width="543" caption="A sweater from Russell Simmons' Argyleculture line of menswear."]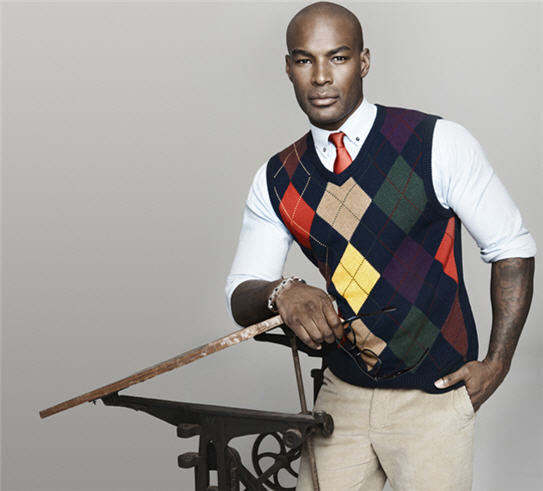 [/caption]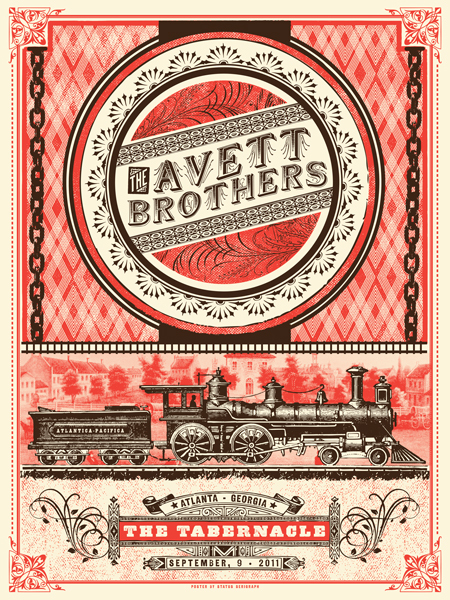 This concert poster by Status Serigraph uses an argyle texture in the background.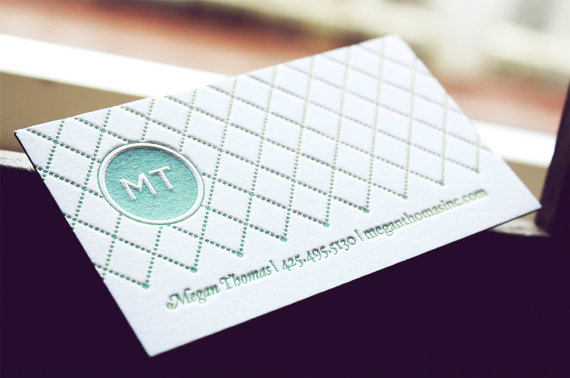 These letterpress argyle calling cards are available on Etsy from trufflecards.