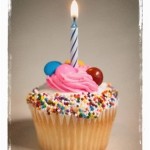 Looking for unique birthday invitations for your next celebration? You can try going to the local pharmacy or even a paper boutique, but all you'll find are high-priced cookie-cutter invites.
When buying out-of-the-box invites, you run the risk of using the same invites as someone else and you'll have to fill in all of the party information yourself, by hand.
With custom-printed birthday invites, you'll really capture the theme or tone of the occasion and all the party details will be printed out in any font you'd like. Here are some tips for getting started with designing and printing your own invitations:
Format options
First decide whether you'd like a greeting card and envelope format, or a postcard. If it's a really special birthday, like a first birthday, sweet 16 or a 50th, then a more elegant greeting card and envelope format is appropriate. But for a backyard party, or simple get-together, a postcard invitation is a fine choice. It will save you costs on printing and postage, but will be just as unique and personalized as a greeting card format. Talk to your printing vendor about all the different templates available. There may even be some custom die-cut greeting card shapes available that fit your invitation needs.
Theme and design
Now think about the theme or tone of the birthday. Many printers also offer graphic design services, but these days, if you have access to Photoshop or similar software you can design on your own.
For a child's birthday, search for photographs or illustrations on stock image sites that would fit with the child's interests: dinosaurs, dolls, spaceships, animals, etc. If the party is focused around an activity such as bowling or arts and crafts, then use a related image.
For older adolescents and adults, use a simple design such as a thick white matte paper stock with black script font and little foil-stamped stars imprinted all over the background of the invite. Some folks like to advertise the number of years being celebrated with a big foil-stamped "60!" on the front of a greeting card. But be sure to check with your guest of honor, who may not be so keen to advertise their age! A picture of the birthday guy or gal, whether it's a formal portrait or a wacky shot of them doing something silly, can be a fun image to put on the front of an invite, especially on a postcard format.

Writing down the details
As far as the text of the invitation goes, be sure you get all the important details on there. I've seen invites go out with the place, date, theme, what guests can bring -- and no start time!! Include the name of the party's host and an RSVP number or e-mail, too, so the planning is easier. An RSVP deadline also helps give guests a time frame for response and with larger parties, a deadline can be a life-saver.
Unusual party ideas, such as group scuba diving lessons or day trips, require more information than might fit on a greeting card. Ask your printer about including another insert of the same paper stock,or a lighter stock with extra information. If space allows, hosts can add a small brochure to the invite, too. If the guests are coming from out of town, a map and directions from major highway routes is another nice add-on.