Fall feels like it just got here, yet if you don't take advantage of the season as soon as possible, you'll seem left behind when all the wintry holiday stuff comes out just after Thanksgiving. Now is your opportunity to appear timely by incorporating autumn themes into your print marketing materials.
Those themes – including multicolored leaves, fireplaces, and shades of yellow, orange and brown – bring a sense of comfort and nostalgia to a lot of people, so use that to your advantage with your customers. Build a marketing campaign that creates a tone of familiarity between your customers and your business.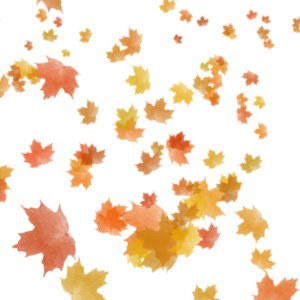 Promotions are always a good way to get noticed. People love getting something for free or for a bargain. So here are a couple of promotional ideas: Have a sale: Play off a "fall into savings" theme; or "leaves are falling, and so are our prices." Get it? It can be corny, just so long as it grabs people's attention. In addition, hold a contest. Ask your customers to submit their favorite fall recipes. This can even be done through your website, and ask readers to vote for their favorite. Industrious businesses could then have the recipes made into a book and then distribute that to customers. This is a marketing item that lasts and lasts! Another form of promotion that is both a sale and a contest, in addition to being interactive, is handing out sheets of paper with a leaf outline and instructing your customers to return with it decorated – by themselves or by children. When they bring in the decorated leaf, give them a 10 percent discount and then decorate your store with the leaves. In a month or so, award a prize to the best leaves in the adult and children's categories – make the prize a discount to your shop. This type of promotion works on several levels: recognition, reputation and repeat customer. Advertise for your sale and contest with posters, flyers and postcards distributed to your customers. Decorate those materials with leaves and other fall-related items. Abduzeedo has a free set of high-resolution brushes intended for autumn graphic design projects. Don't forget to advertise for your promotions online as well. Update your website's homepage with fall accents. For inspiration, check out RNEL dotNET's list of autumn-themed Photoshop tutorials that include how to create leaves (as seen in this post), autumn glows and trees. Also be sure to include your promotions in your e-newsletter.