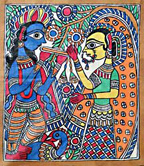 I am a firm believer that art is all around us. It doesn't have to be a painting or a sculpture or a building in order to be art.
Nor does it have to be right outside of your front door, or created by your favorite artist to be great art. Art is a universal concept, and there isn't one culture in this world who hasn't had his or her own influence on it. As graphic artists, sometimes we get so caught up in meeting corporate guidelines that we forget to find creativity in things that are foreign to us. Things that are not necessarily logos or brochures but are styles that we unknowingly imitate and incorporate into our creative thinking process every day. Here is a look of five different types of art that I suggest you take the time to research a little bit. It may help you with your next endeavor.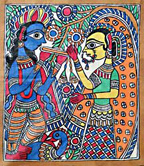 1. Indian art This is an area of art that is highly based upon ideas of Indian traditions, symbols and designs. In India where Buddhism still exists, there are many monuments representing different phases of Buddhism. India is known for its rich Indian paintings such as the Madhubani painting, Mysore painting, Warli art, Tanjore paintings, etc. They are combined with wild imaginations, humanization of peculiar Gods and characterization of people. Famous Indian artists include Raja Ravi Varma, Amrita Sher-gill and Rabindranath Tagore.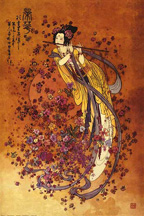 2. Chinese art According to the means of expression, Chinese painting can be divided into two categories: the xieyi school and the gongbi school. The xieyi school is marked by exaggerated forms and freehand brush work. The gongbi school is characterized by close attention to detail and fine brush work. Different from Western paintings, a Chinese painting is not restricted by the focal point in its perspective. Chinese calligraphy and Chinese painting are closely related because lines are used in both. Chinese people have turned simple lines into a highly developed form of art. Lines are used not only to draw contours but to express the artist's concepts and feelings.
3. Pre-Columbian art Pre-Columbian is the art of Mexico, Central and South America in the time prior to the arrival of European colonizers in the 16th century. Its regard for nature resulted in a heavy pattern of showing opposites and duality — day and night, sun and moon, land and water, life and death. The refined drawing abilities of the Maya, Mixtec, and Aztec peoples are demonstrated in their pictures or pictographic writing. Another type of Pre-Columbian painting was the decoration of pottery. Maya, Moche, and Peruvian Nazca ceramics provide many of the finest examples of design and technique.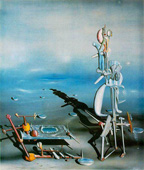 4. French art From the early 16th through the late 17th centuries, elongated forms characterize the subjects of many French paintings. Then came Baroque art that was characterized by a vibrant color palette and rounded lines. French Classicist art contained generalized subjects, lighting and effects, and focused more on form and composition. French Impressionist painters, such as Paul Cézanne and Paul Gaugin, experimented with color, lighting effects and brush strokes in the 1860s. Later, the 20th century saw an explosion of experimental art such as Cubism, Dada, Surrealism, Abstract Expressionism and Pop Art.

5. African Art Many traditional African cultures believe that all things are possessed with a spirit, including wood used to carve figures and masks. The geometric qualities and abstract forms of African sculpture influenced Picasso, Matisse and other artists. Aesthetics include: the resemblance of sculptures to human beings, the luminosity or smoothness of an objects surface, the youthful appearance of sculptures and the way sculptures portray a reserved or composed demeanor. Political, religious and historical aspects of each region are also evident in their artistic products.