Last year I attended the How Conference where I heard Joe Duffy speak. Duffy, a creative director and expert in branding and design, has worked with clients such as Coca-Cola, Jim Beam, Starbucks and Aveda. To my surprise, the cornerstone of his design process is to start by making a mood board. Yes, a mood board. It seems that he doesn't limit the use of a mood board to design projects. He applies it to everything from the design of his house to the family vacation.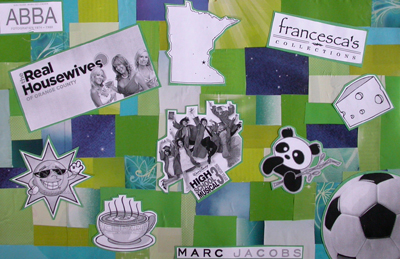 What is a mood board? It's generally a collage of elements that help establish the character of a design and to identify the elements needed to create it. When exploring ideas for a design project, it is important not to limit the project to your knowledge and experiences.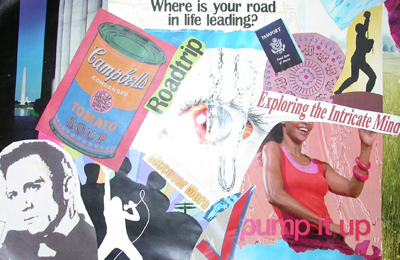 Start by gathering together from any source items that stimulate associations with your project. They might be emotional or practical such as colors, font treatments, textures or formats. This is where the archive of printed material comes into play. If you don't already have an archive, start collecting things you like or wish that you'd designed immediately. There are no rules as to how a mood board should come together. Many times the end product is very surprising. I usually attach everything to a board. When I'm happy with the elements and I feel that they satisfy the design criteria I present it to the client. Now remember, I haven't designed anything yet. So why am I showing the client? This solves many problems. First, you avoid the dreaded "I dislike the color orange" problem. The client has input early on in the process so you already have "buy in" by the time they see the actual design. Once they've been exposed to the raw elements of the design they feel like they've been part of the design process, and they are less likely to have objections. Try making a mood board for you next project and see if it works for you.