While attending the Web 2.0 Expo last week, I noticed QR codes gracing business cards, flyers and other promotional materials. What's a QR code, you ask? They're these square, black-and-white, bitmapped-looking barcodes: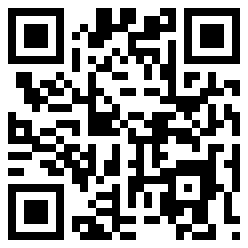 Though they've been around since 1994, QR codes first came to my attention last year when Entertainment Weekly magazine released its summer movie issue. The articles and advertisements had different QR codes for the films, and you could use your smartphone to tag the codes to see trailers and specific content. It was clever marketing -- and it was new to me.
At the Web 2.0 Expo, I chatted with PsPrint customer Isis, whose business card for its TECHSex USA project features a QR code that, when tagged, brings you to a white paper about youth sexuality and reproductive health in this digital age. The QR code does double duty since it's eye catching but also lets you avoid having to type in a long URL printed on the business card. If you're like me, you constantly mistype and eventually give up.
That business card got me thinking: Graphic designers and other creative professionals could include a QR code for their online portfolios on their business cards, websites, postcards and other promotional materials. QR code generators are easy to use and are free. Using a QR code in your marketing makes it look like you keep up with technology while also makes it easy for potential customers to access your portfolio, resume or blog.
Have you used QR codes? Are they a passing fad in the United States, or will they gain the popularity they already have in other countries?
Oh, and did you tag the QR code in this post?