A lot can happen in a week. Between work, family responsibilities, and your obsessive and creepy obsession with the Lindsay Lohan court date, you may have missed some really cool, interesting blog posts. Don't worry, though. I'm here to clue you in to what you missed this week on the PsPrint Blog.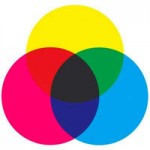 True colors Did you know the colors in your logo totally talk about you behind your back? PsPrint blogger Britt explores what colors are really saying about you in her post, "The Psychology of Colors in Logos and Marketing."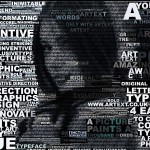 Word up They say a picture is worth a thousand words, but sometimes the picture itself is more than a thousand words. PsPrint blogger Valerie shares some truly awesome designs all created with typography in her post, "10 Typography Themed Designs."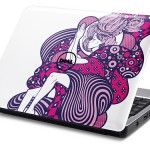 Cover story Is your laptop naked? How embarrassing! Check out Valerie's post, "10 Stunning Laptop Covers," which features 10 of the most creative laptop covers on the market and tells you where you can get them.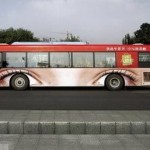 Bus lines Get on the bus. More than just a mode of transportation, the five buses featured in Valerie's blog post, "5 Art Inspired Bus Wraps," are a mode of marketing.
Pick a card If you are planning a wedding, please don't hand out those little mesh sacks of Jordan almonds as a wedding favor. It's boring, and you are not boring, are you? You can easily create a custom deck of cards that your guests will love and use for years. Read Britt's post, "Give Wedding Guests a Custom Deck of Cards," for some creative tips.
The next great designer is … Calling all graphic designers! PsPrint blogger Brian lists the coolest graphic design contests in his post, "The 9 Hottest Graphic Design Contests of the Summer."