Moleskine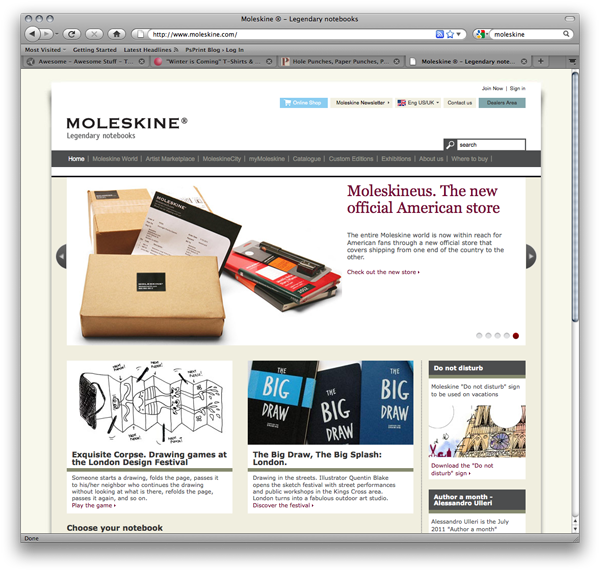 When I think of school supplies one of my first concerns is a cool notebook. And since I'm a designer I like something that can also double as a sketchbook. I've used Moleskines for a long time. I mean, what's not to like about the legendary sketch/notebook to artists like Picasso and Hemmingway (according to Moleskine's own marketing insert)? On top of being a great little notebook that's portable and has a ribbon marker, a pocket and an elastic stay-closed strap, there are some companies that make leather covers for your Moleskine  like
Engrave Your Book
.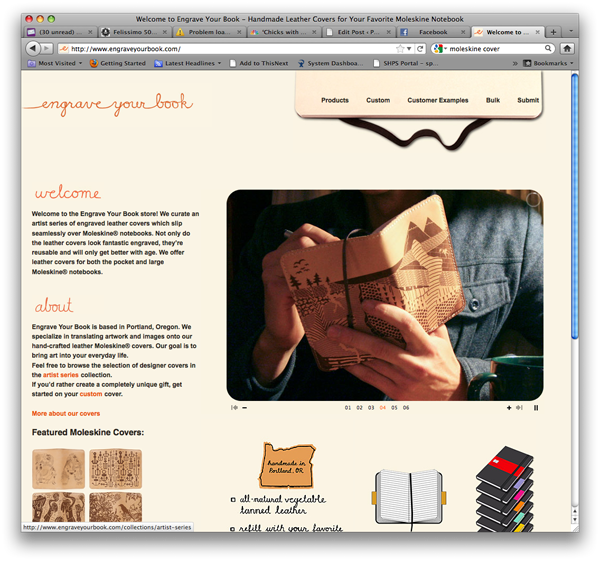 Now for my new notebook infatuations ...
Field Notes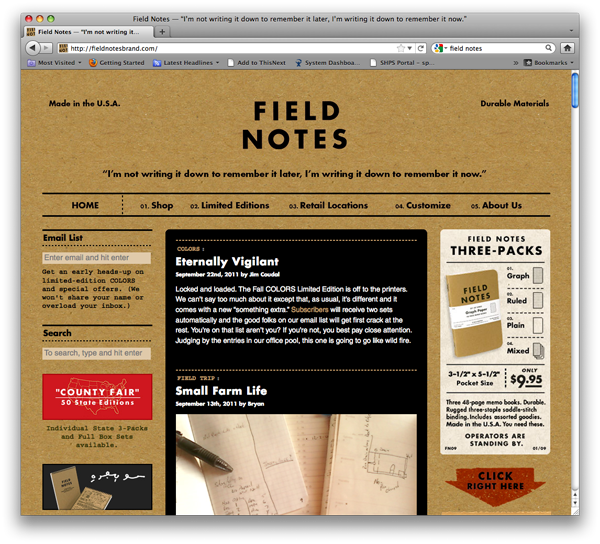 I'm in love with the craft brown covers and the natural wood pencils. And don't even get me started on the dry transfer version that's sold out. The website is as nicely designed as the product too.  
Leuchtturm 1917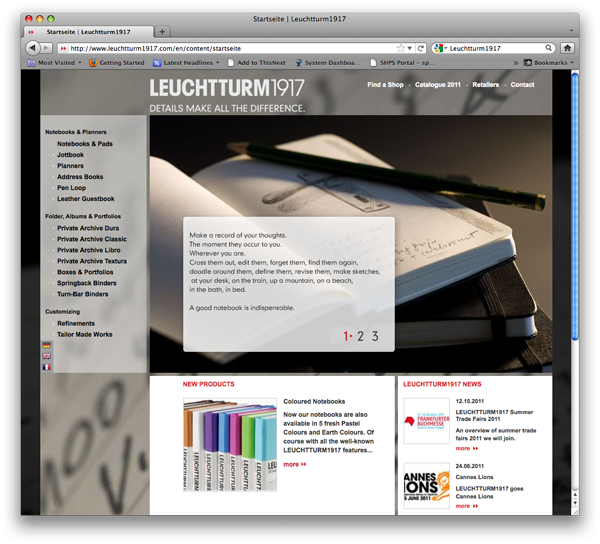 So this is what I'm currently using as my everyday notebook. It feels a little bit like cheating on Moleskine, but it definitely has some great features. There are a few pages at the front to make a table of contents — which you can do because the pages are numbered. In addition, it comes with a spine sticker so you can archive it later and be able to identify what it was. Also, though I love graph-ruled pages, what's even better is graph
dot
pages.  
Present & Correct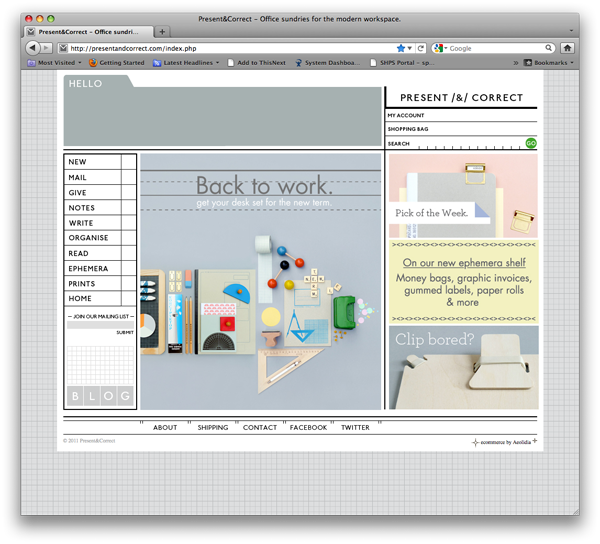 Present & Correct has such a mass quantity of goodness that it fries my circuits. In the ephemera section alone it has such things as red, white and blue airmail twine, patterned security paper tape, and vintage strips of numbered tickets.  
ReForm School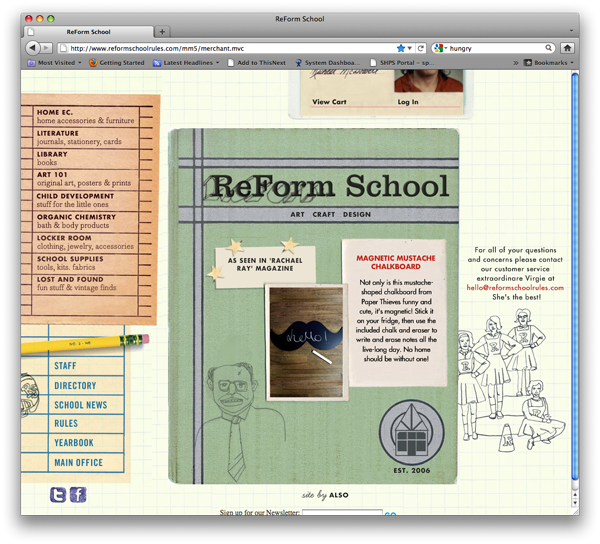 While not strictly an office or school supply site, ReForm School has  a nostalgic schoolhouse doodle vibe, and it carries wonderful things like the
World's Smallest Post Service
kit and a
Know It All Pencil Set
.  
Rad and Hungry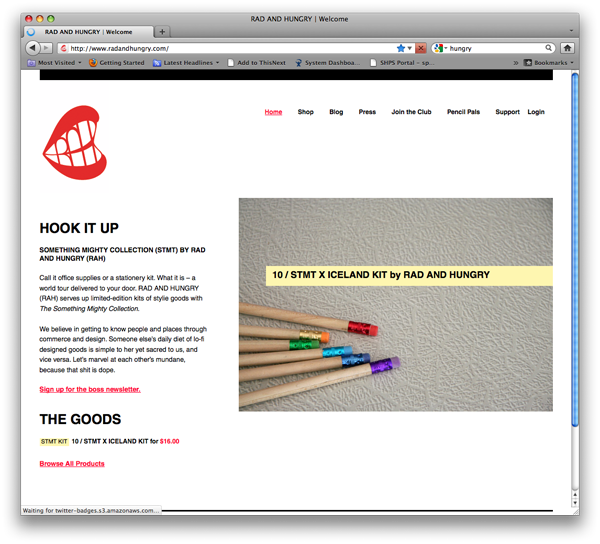 Rad and Hungry is partially an online retailer and partially a subscription service. It makes kits of supplies from around the world. So one month it'll be a set of two pencils, a graph-ruled pad and a pencil lengthener from Korea, and the next month it'll be a notebook, click pen and box of paper clips from Germany. It's a cool way to see everyday design from around the world and have great supplies no one has ever seen before. It's sure to make the mean girls in class jealous.
I'll admit it. I have a problem. I'm a school supply fetishist. Growing up, the part I liked best about the end of the summer was that it meant the yearly expedition for school supplies was at hand. It was a way to start over. Even if there were fresh pens and unsharpened pencils in the supply drawer at home, we could pick out all new things: colored pencils that weren't worn down to nubs, pencil cases without ink marks all over the inside, or a  new school bag. So now that I'm not taking part in the cycle of semesters I still miss the yearly routine. Luckily, being out of school means earning your own money, which means that I'm a grown-up, and I can do what I please up to and including buying myself as many school supplies as I want. And now I have the Internet at my disposal to help me track down obscure, vintage, and international school supplies. I love technology. So here are some of the sites I lurk when I need a pen-and-paper fix.