Knowing the size at which the cost of postage goes up on a postcard can make you a hero with your clients.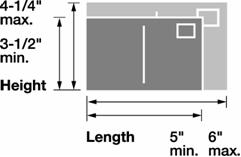 For a postcard to mail under the postcard rate (currently $.27 as of February 2009) it has to measure between 5 inches minimum and 6 inches maximum in width; 3.5 inches minimum and 4.25 inches maximum in height; and between .007-inch and .016-inch thick. Business reply cards are a slightly different animal. You must first get a permit number, which allows the post office to charge for each business reply card (BRC) that is sent back to you as an inquiry. This way you are only charged for the ones sent rather than putting postage on all of the ones you send out. The guidelines for production of a BRC are very specific. The correct placement of the bar codes is critical; as is the placement of the address and "no postage necessary" information.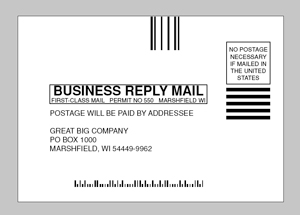 You can find everything you need to know about designing direct mail online at the United States Postal Service site. They have a design guideline manual as well as help lines.
Have you used the guidelines from the United State Postal Service site? Did you find it easy to find and use? Let us know about your experience.