Have you ever read the short story "The Yellow Wallpaper," by Charlotte Perkins Gilman? It's about a Victorian woman who lives in a room with old yellowing wallpaper and eventually loses her mind. I will forever associate the color yellow with insanity because of this story. Colors can have powerful subconscious effects, and when designing a postcard, logo or website for a client, you should keep in mind how you are using color, not just aesthetically, but psychologically as well. Here's a roundup of links to articles and blogs posts discussing color and its use in logos and marketing design. Color and logo design "15 Blue Logos That Evoke Precision" Jennifer, one of our PsPrint bloggers, has a great post on Inspiredology.com in which she features 15 blue logos and asks readers if the logos evoke cleanliness, precision and intellect. "Ultimate One Color Logos Inspiration" If you have your heart set on a vibrant logo color such as orange and don't want to use a second, distracting color, check out this roundup of excellent one-color logos on abuzeedo.com.
"150 Wonderful Logo Designs Categorized by Color"
This list of 150 logo designs on markedlines.com is organized by color, so there are 30 blue, 40 red, 30 green, 20 yellow and 30 black-and-white logos for inspiration!
Color Psychology in Logo Design
On logocritiques.com, there's an explanation of how colors evoke emotions and influence behavior, with real world examples.
Color and Marketing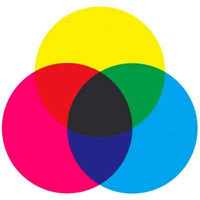 "Color Meaning in Action"
A list of all the colors and their meanings and emotional effects on Color Wheel Pro's website.
"Why Color Matters"
An interesting study on how color effects marketing, branding, engagement and more on ColorMatters.com. The site also has a
post
in which companies own the rights to certain colors and color combinations.
"Which Colors to Use and Which to Avoid in Marketing
" Understanding Marketing has a helpful posts on its blog that explains which colors to avoid in marketing design. Be sure to check out their link to
this post
on Clickbooth.com, which discusses how color can influence online click-through or conversion rates.