Less formal than a true wedding invitation, save the dates are a great way for the engaged couple to really express themselves and show what their relationship is all about. These wedding reminders can be created in an invitations with envelopes, as postcards and even magnets! Many couples use the save-the-date card to feature their engagement photos or show a creative design idea. Other couples may have already picked out their wedding invitations and will want to keep their save the dates more in line with the invitation design. Whether you are designing save the dates for your own wedding or for a client, here are 10 inspiring designs to draw from.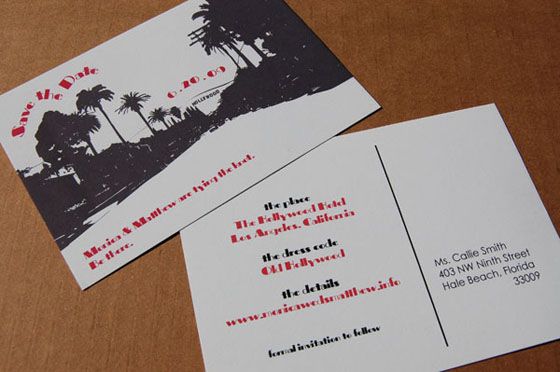 A classic postcard design shows guests that the party will take place in L.A. [Image via paperolive.blogspot.com]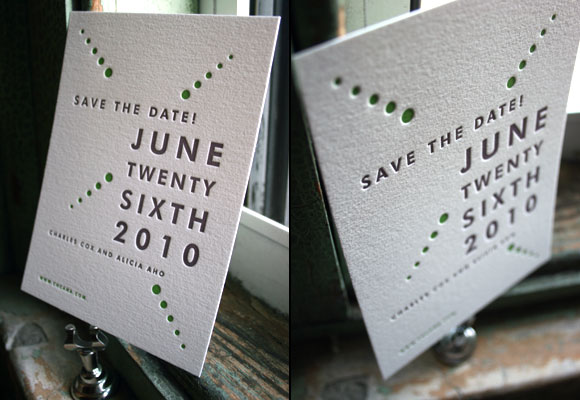 I love the simple design and thick card stock used here. [Image via bellafigura.com]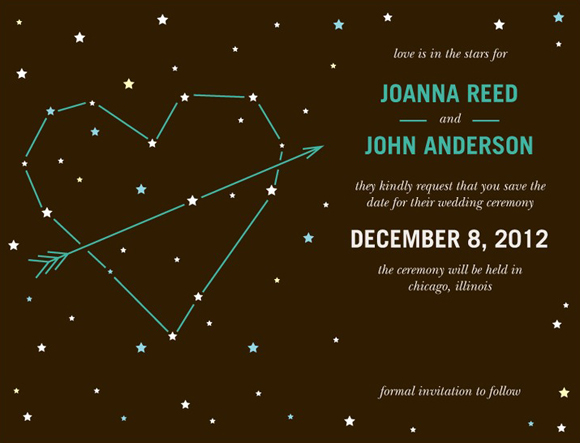 This save-the-date card uses a starry design to show the couple is a "match made in heaven." [Image via weddingphotography.com. There is a whole gallery of cool save the dates when you click through to the website.]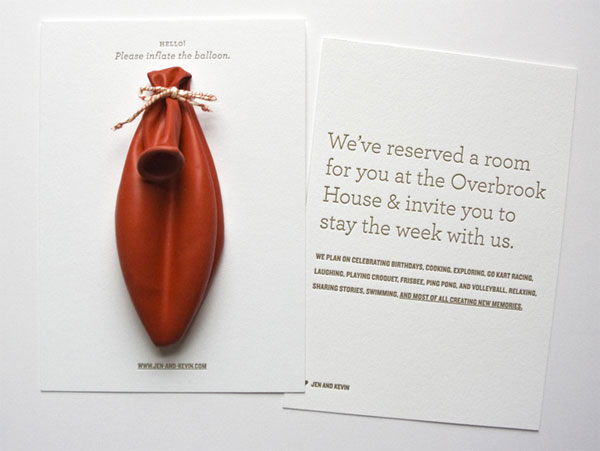 This is such a creative idea! The balloon is tied to the save the date and reveals all the wedding details. [Image via loveardently.com./blog]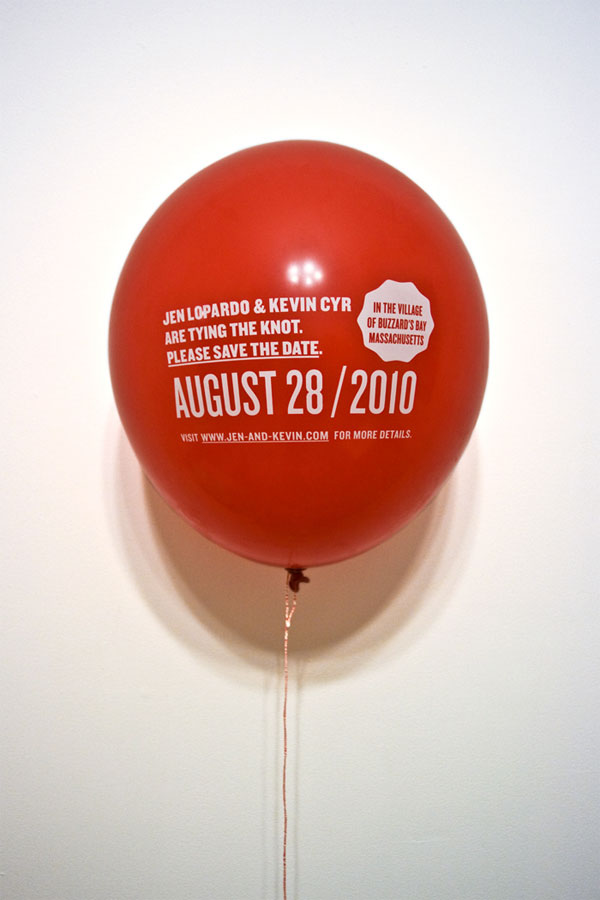 [Image via loveardently.com/blog]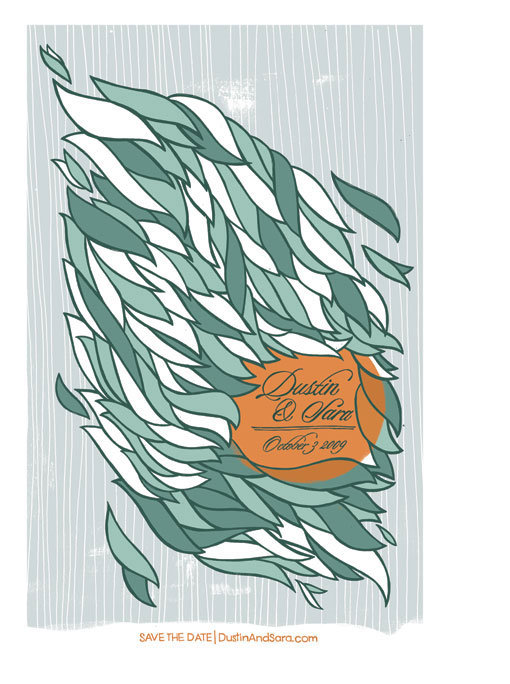 Here's a nice example of how a custom illustration can really make a save the date stand out. [Image viaheadvsheart.com]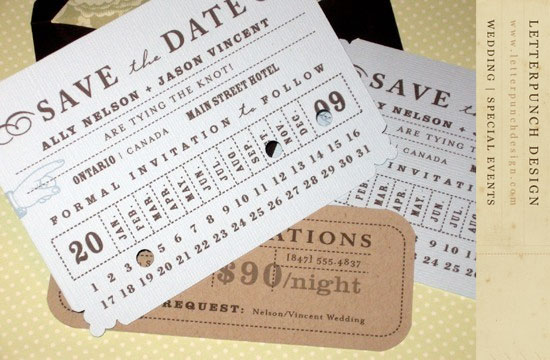 This save the date takes the event ticket concept and makes it old-timey. I love the die cut or hole punch showing the date. [Image via brendasweddingblog.com]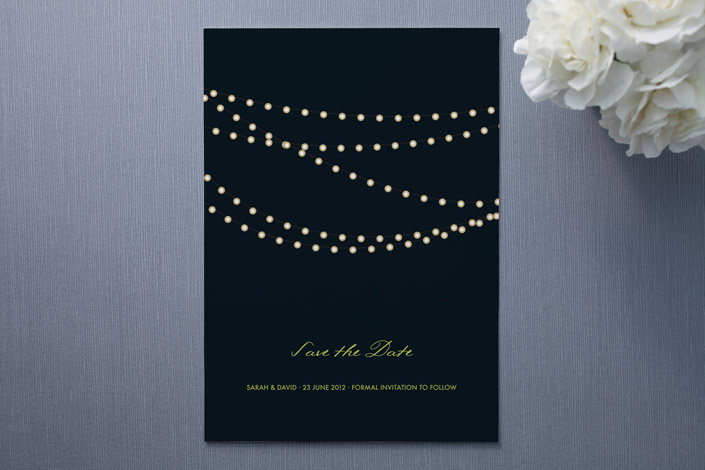 This save the date really sets the mood by showing a string of lights at an outdoor, evening celebration. [Image via abuzeedo.com. There are a bunch of great save the date ideas here when you click through]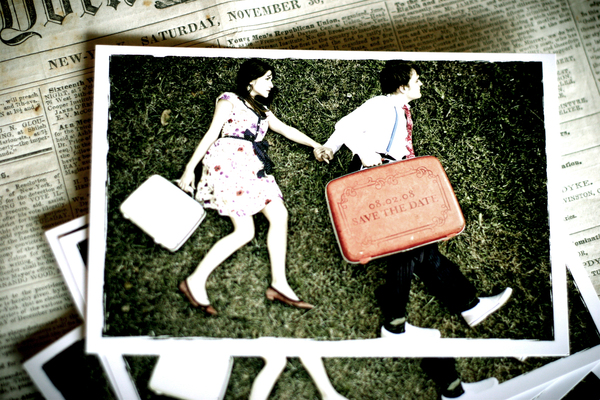 This couple used a creative photography to create a truly unique save-the-date postcard. [Image via behance.net and design by Sara Hanks]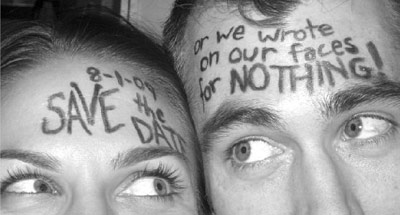 Talk about showing your personalities in a save the date! This couple used a hilarious photo to create a save the date magnet for their guests. [Image via newandblue.com]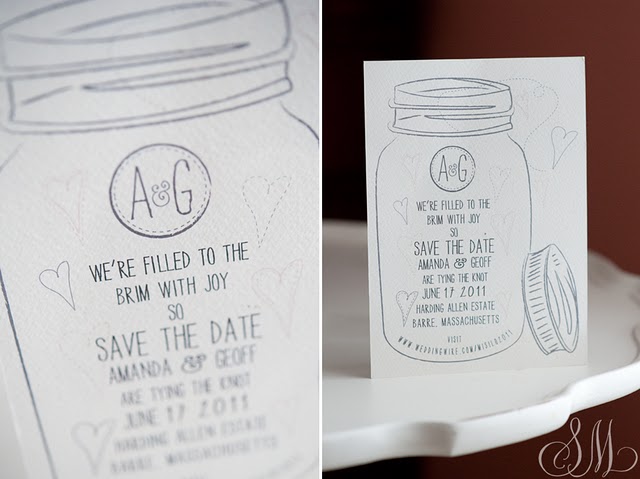 How cute is this illustrated mason jar save the date? Hand illustrated postcards always look like they come from the heart. [Image via blog.wendycphotography.com]
Featured photo credit: Jose and Roxanne.