With Cinco de Mayo fast approaching it seemed like a good time to look at traditional Mexican motifs as a jumping off point for inspiration. Any of these themes can be mined for invitations and party decorations for your Cinco de Mayo celebration. Similarly, if you're designing materials for a Mexican themed event or for a business with some Mexican heritage, using historical styles and cultural references can help to make the connection for your audience. 1. Papel picado Papel picado literally means "pricked paper" It's a traditional decoration for celebratory events. Designs were chiseled out of stacks of colorful tissue paper and then strung into long rows of banners often for religious holidays.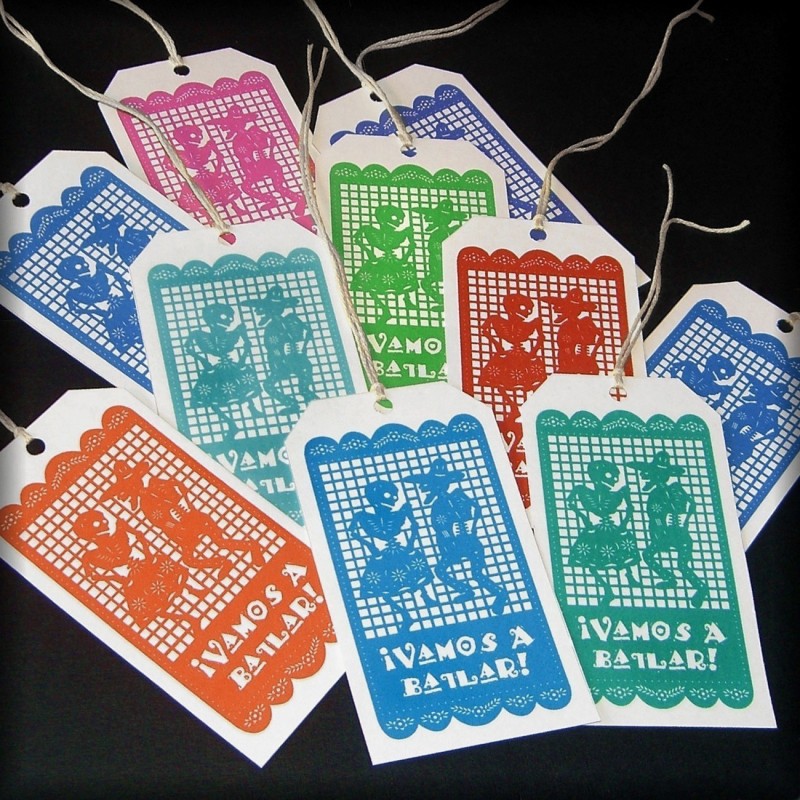 These are gift tags sold on Etsy by Vicki Wolf, who sells under the name Wearwolf.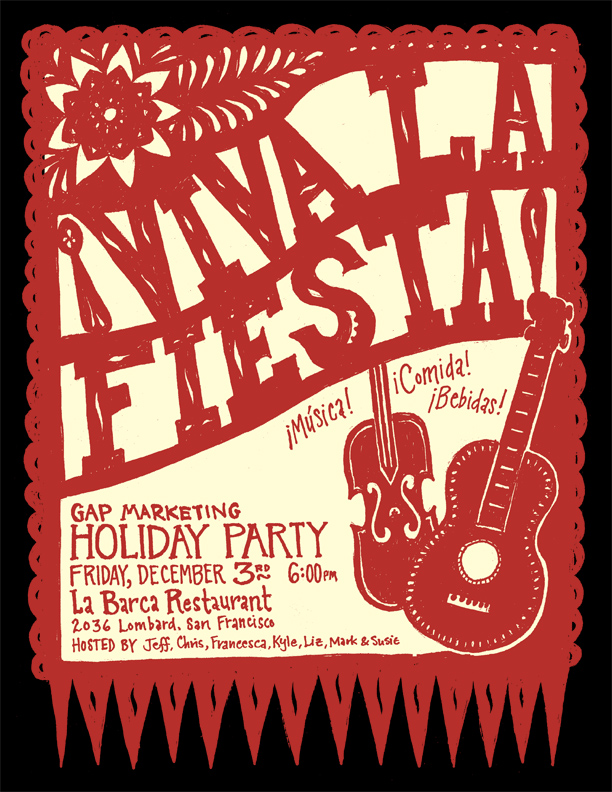 A poster by Lisa Berman Design for a holiday party at a Mexican restaurant.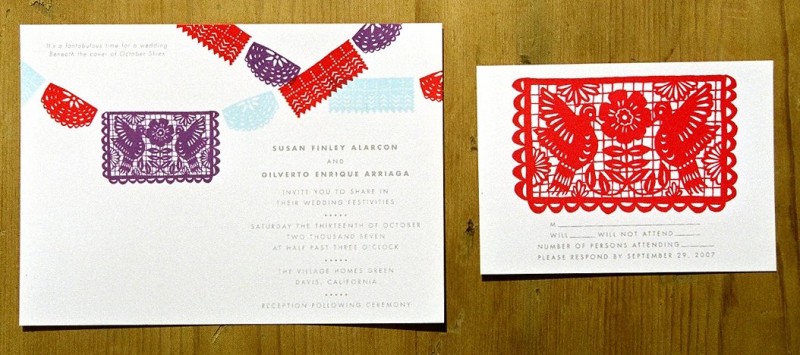 Papel picado has lately become a popular motif for wedding invitations especially for couples who want to celebrate their Mexican heritage or are planning a destination wedding in Mexico. Britt Browne designed this particularly nice example.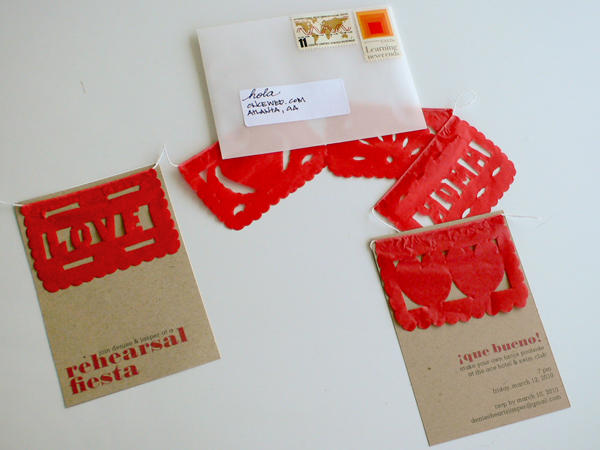 Perhaps even more fun than using the motif on an invitation is to make an invitation from actual papel picado. This fun rehearsal dinner invitation was created by Denise Mieko Cherry for OnceWed. DIY instructions are posted here if you want to recreate it. 2.  Sugar skulls Sugar skulls are literally just that. Sugar paste molded into the shape of a skull and then decorated with colorful frosting used to decorate altars to the deceased. They are really more of a Day of the Dead motif but are so strongly associated with Mexican culture that they serve as a very effective short-hand visual cue for it.
This is part of a series of posters by artist Sam Bevington.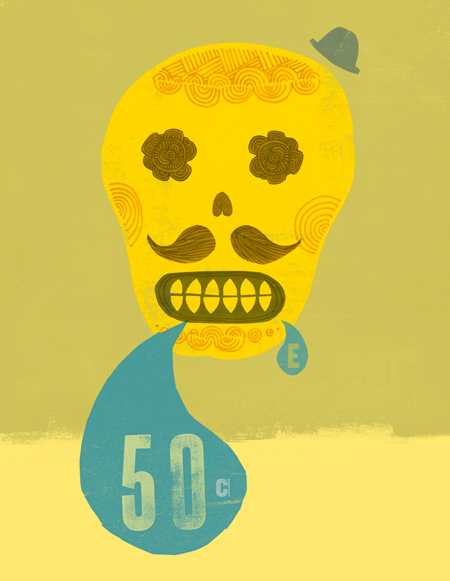 This is a self-promotional postcard for illustrator Scott Balmer.
This is the Mexican version of the movie poster for "The Expendables." The American version uses a skull as its central motif as well but makes it look more like a biker insignia.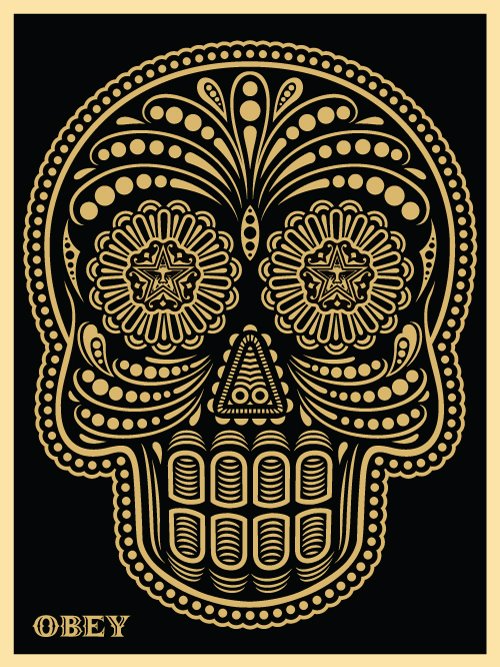 Shepard Fairey gets in on the action with a bold graphic two-color version.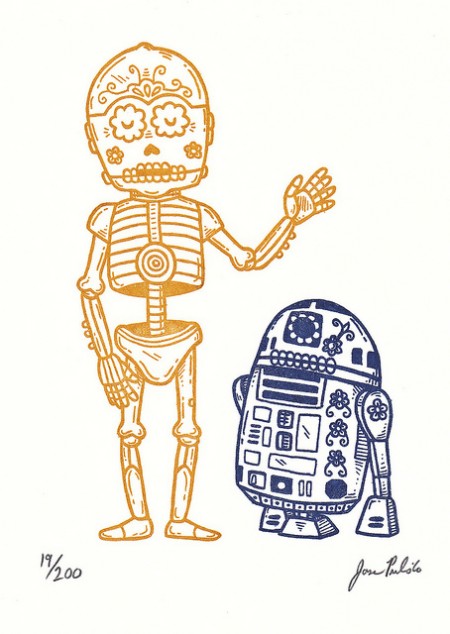 This is a mash-up creation by artist Jose Pulido of Public School, who did a whole series of "Star Wars"-related prints. Besides sugar skulls he's also pulling inspiration from Jose Guadalupe Posada whose late 19th-century engravings have influenced countless artists. We'll talk about him later. 3. Lucha libre Wearing a mask in Mexican wrestling has been used as a gimmick for pretty much as long as the sport has existed in Mexico. The masks are so much a part of the wrestler's identity that if a wrestler completely unmasks his opponent in the ring he's disqualified.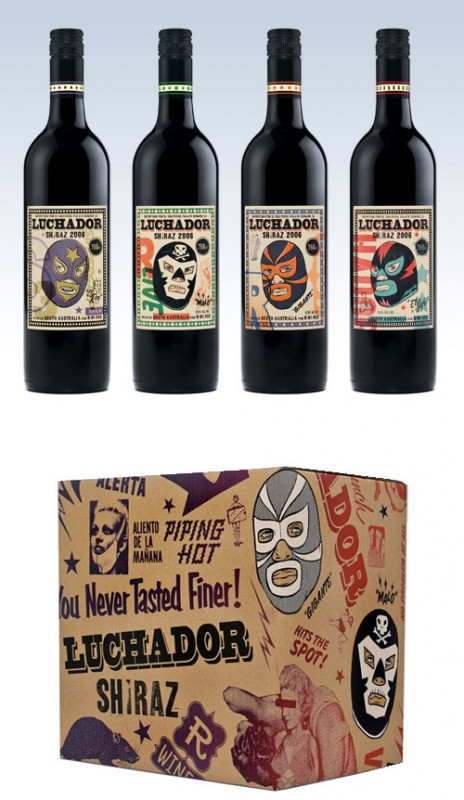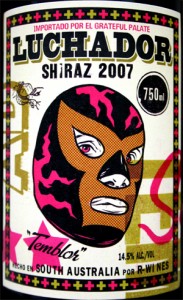 Morning Breath, a design collective of two, created these great labels and packaging for Luchador Shiraz.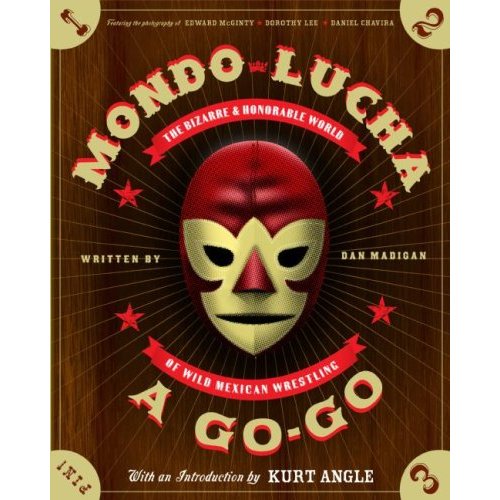 This book cover by William Staehle is actually for a book about Mexican wrestling.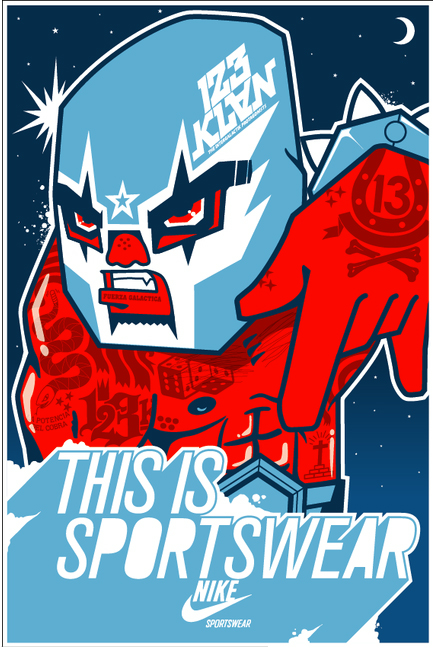 This poster was part of a 2008 Nike campaign in Mexico. 4. Jose Posada He was an illustrator/engraver/lithographer working in Mexico in the late 1800s. His illustrations were often satirical and political.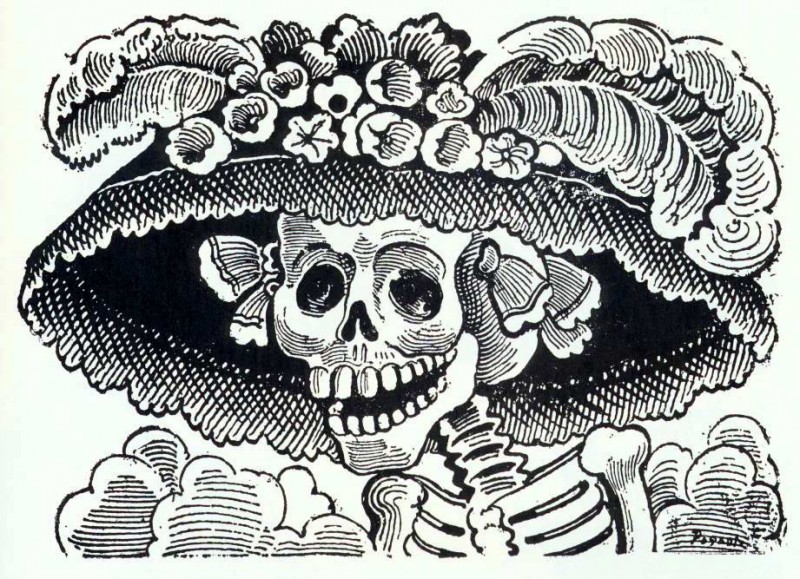 "La Catrina" is one of Posada's most recognized engravings. A "catrin" is a dandy —someone at the height of fashionable society. Posada's work often poked fun at the upper classes suggesting that regardless of status we're all equal in death.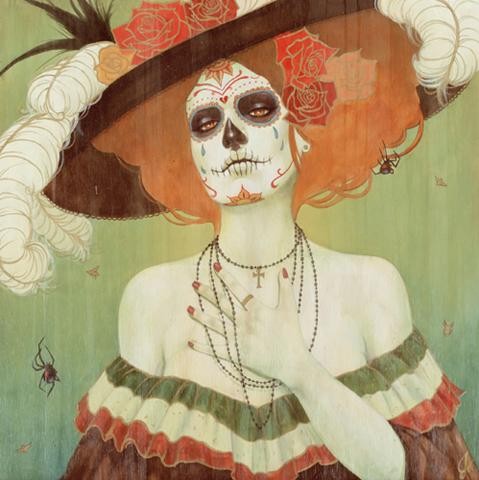 This beautiful painting by Sylvia Ji are obviously directly referencing "La Catrina."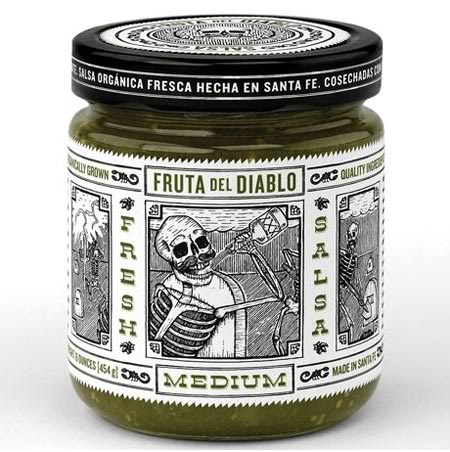 Pretty much anytime you see an illustration that looks like an engraving where a skeleton is engaging in everyday activities it's an homage to Posada. His influence ranges from fine art to salsa labels. 5. Victorian wood type Perhaps because of Posada's influence his broadsheets, created in the 1800s, printed with a Victorian hodge podge of wood types, borders and flourishes, evoke a historically Mexican style.
A poster for the Mexican Museum in San Francisco by Bay Area design legend Jennifer Morla. Not only does it use distressed wood type but also a halftone close-up of Frida Kahlo.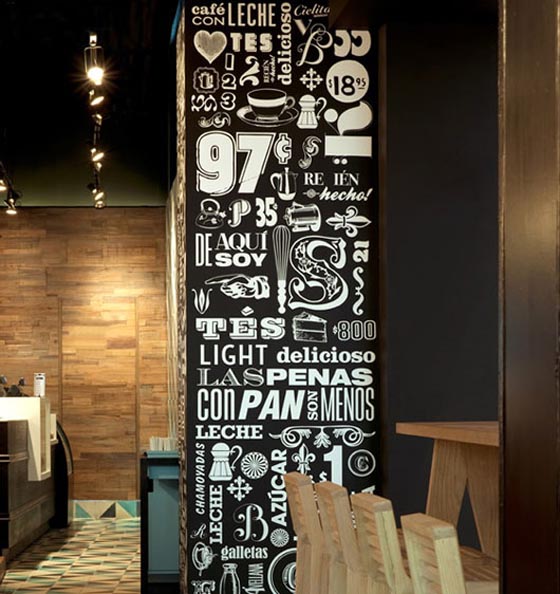 Interior of a modern café in Mexico designed by Mexican furniture/interior/product designers Hector Esrawe and Ignacio Cadena.