Studio Rita
is a Swedish collective of pattern designers who all took a crack at interpreting a forest theme for wallpaper.
Graham & Brown
is a British company making wall coverings progressive by seeking out new talent and partnering with high-profile designers.
Miss Print
,another U.K. company, is a pair of pattern designers who turn their hand-illustrated work into wallpapers and textiles.
Erika Wakerly
,who also designs textiles, has a similar aesthetic with some hand-drawn patterns among her offerings.
Wall & Deco
is an Italian company that does some really crazy large-scale imagery and funky distressed images as wallpaper. You may have seen their typography wallpapers in the "
Shacking up with Typography
" post.
Flavor Paper
is a company that originally hails from New Orleans but has set up their wallpaper studio in Brooklyn post-Katrina and has some really great Artist collaborations. Now for something a little different ...
Modular Arts
is in a category all its own. They create super-textured wall panels and tiles that catch the light in an incredible way. And finally ... Customizable "tears off" wallpaper from
ZNAK.
And that's exactly what you do with it. You install the wallpaper and then tear away the different shaped pieces to create your own pattern.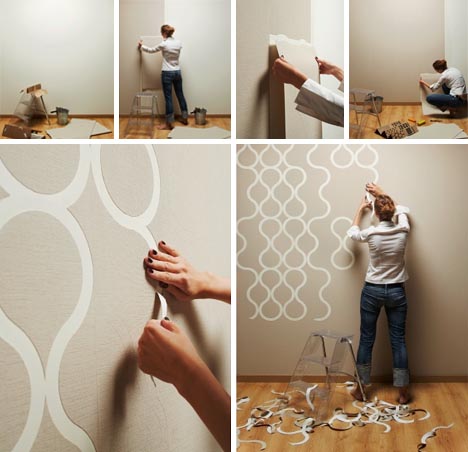 You can also be really fancy and paint underneath the wallpaper first so that when the pieces are torn away they reveal what's painted beneath as you can see below.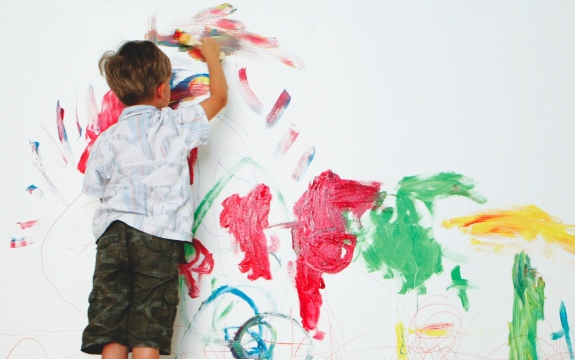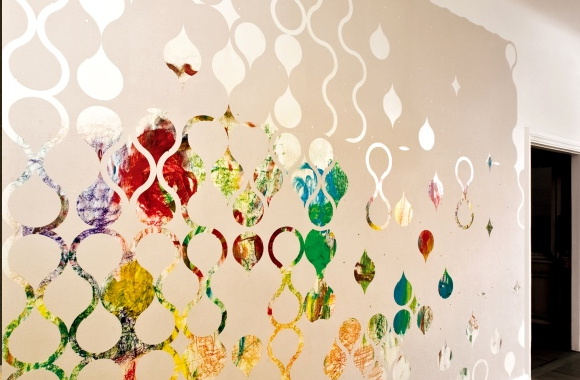 Wallpaper is one of those things that seems stuffy and old-fashioned when you think about it, but lately I've been running across more and more contemporary, attractive wallpaper designs on the various decor blogs. Wallpaper companies are collaborating with cutting-edge artists and designers to create something fresh. And then there are the indies that consist of between one and five people cranking out amazing pattern design. Here are some of the wallpaper companies that have made me stop and take notice of the new wave of pattern design going on in the wall coverings arena.