I love receiving cards in the mail around Christmas time. It's either a lovely heart-felt season's greeting, or an invitation to a holiday or New Year's Eve party! In many of these holiday greeting cards I get to see photos of friends who live far away and sometimes the cards are even one-of-a-kind hand-made creations. If you are designing a holiday greeting card or invitation card, for personal or business use, check out these eight fabulous holiday greeting card and invitation designs.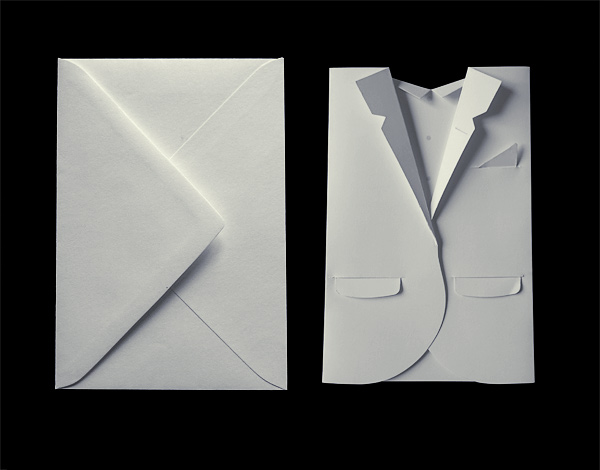 A very creative use of die cutting and hand-folding, results in a Tuxedo-styled invitation. This Daniel Carlsten design would work perfectly for for a formal holiday party or a New Year's party. [Image via www.danielcarlsten.com.]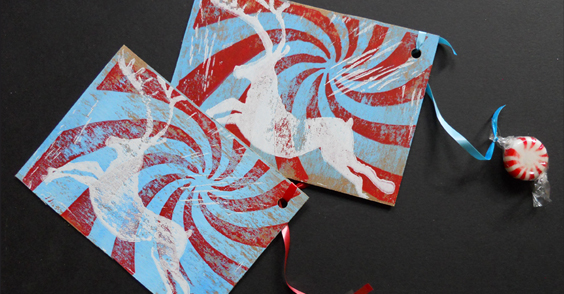 This is one of Lian LaRussa's custom-made designs. The peppermint swirl is psychedelic, and the attached candy is sweet! [Image via www.lianlarussa.com.]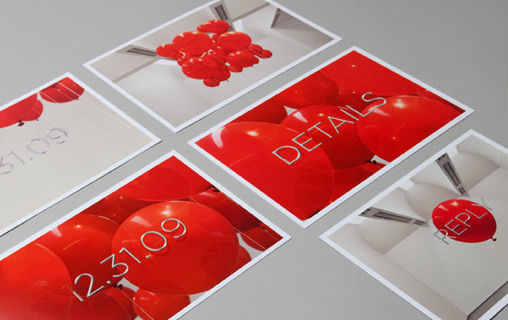 I like this card because it reminds me of the children's film "The Red Balloon." The simple type face and impressive photo make for an crisp New Year's invitation. This invite was designed by Mode, a branding and interactive agency, for a museum's opening night held on New Year's. Read about the thought and work that went into this design on Mode's blog.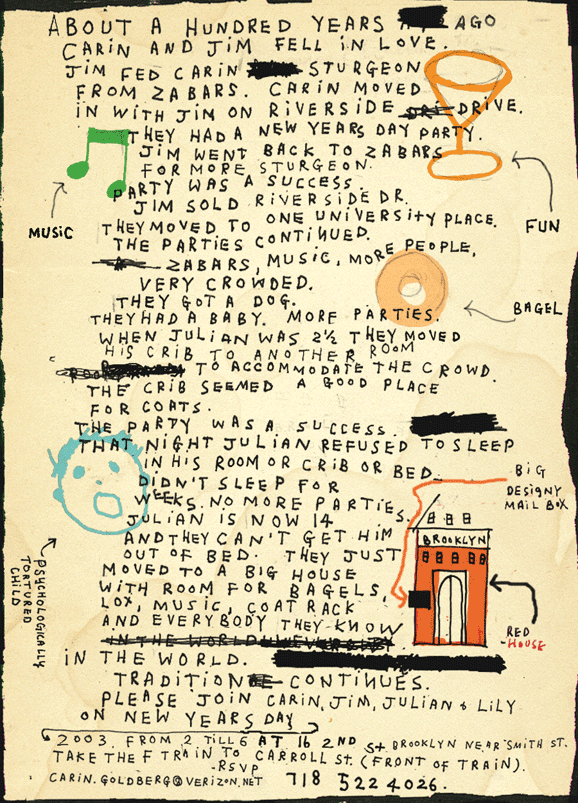 This New Year's party invitation is hand-drawn and illustrated by celebrated graphic designer Carin Goldberg. It's earthiness and sense of humor really work for me.  There's a write-up about Goldberg and this invitation on the AIGA website. [Image via www.aiga.org.]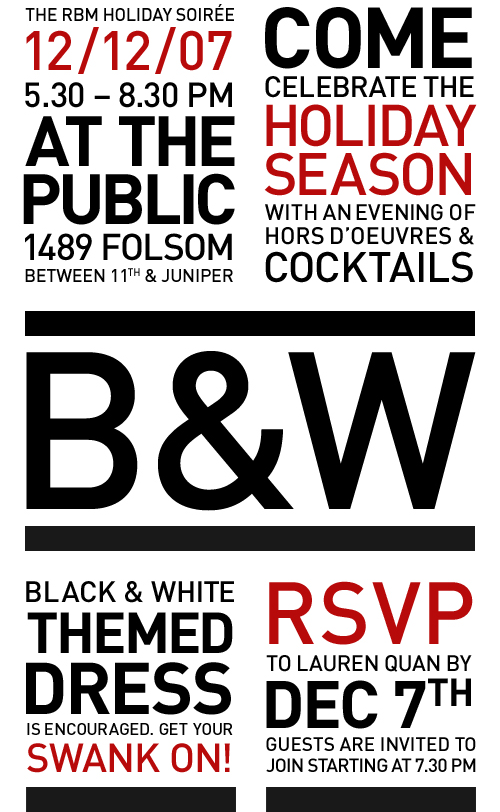 This holiday party invite features a hip use of typography, fitting for the interactive agency client. It was created by isayhello, an interactive and graphic design company.  [Image via www.isayhello.net]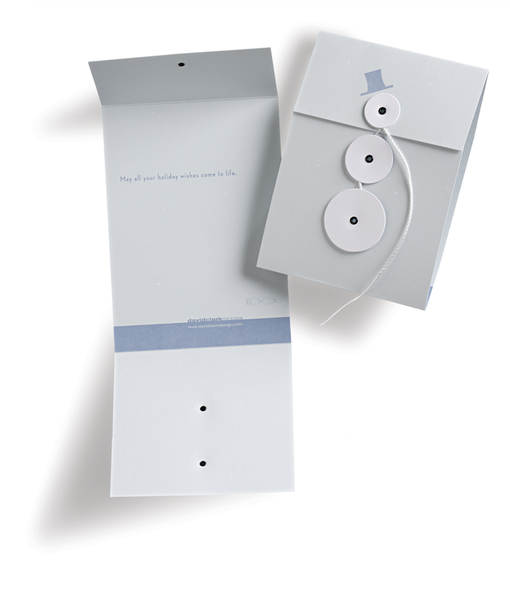 Form follows function with the cute snowman closure on this holiday card. Designed by Rebecca Gelder. [Image via Behance.net.]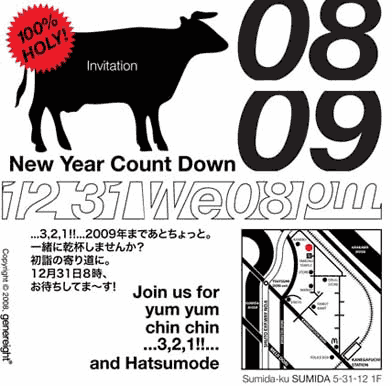 Holy cow! I like this New Year's invitation designed for the Year of the Ox by genereight, an art and design company. Very minimalist and very clever. [Image via  www.genereight.com.]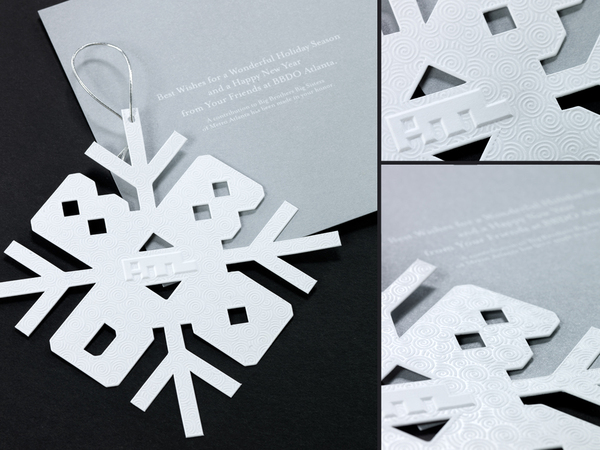 An invite to BBDO Atlanta's 2008 holiday party designed by Jeff Oehmen.  The die-cut snowflake doubles as a neat Christmas tree ornament. What a great idea to include an ornament inside your card! [Image via  www.behance.net.]