A great day at the office is a day you can give back to your community, and PsPrint did just that when we visited customer Alameda County Community Food Bank for a day of volunteering. The food bank distributes enough food for 380,000 meals weekly, a huge portion of which is fresh fruits and vegetables, and PsPrint employees sorted fruit for hours while dancing and smiling. It's the least we could do for a nonprofit organization that provides such a wonderful service to PsPrint's home county. We're proud the food bank chooses PsPrint for its printing, including fundraiser invitations, thank-you cards, informational brochures and more.   "PsPrint's affordable pricing is very important to us – as a nonprofit that serves 1 in 6 of our county's residents – because it helps us to save money that we can instead use to serve the community," Antonio Mena, ACCFB's multimedia coordinator, told me. "The quality of the print jobs is always great, and they are always on time!"   The Alameda County Community Food Bank does a lot of different types of print marketing to raise awareness – and funds – for its endeavors. Here is just a sampling of its recent orders:  
        For information on how you can
volunteer
or
donate
, check out the Alameda County Community Food Bank website!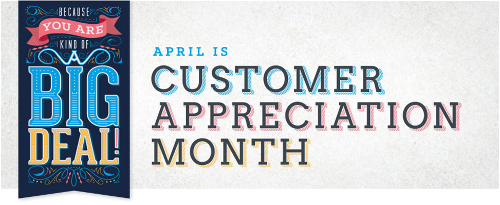 April is Customer Appreciation Month at PsPrint. To celebrate we're giving a shout-out to some of our favorite customers every weekday on the PsPrint Blog. If you want to be appreciated, drop us a note at
sonia@psprint.com
or
jennifer@psprint.com
. And, to learn more about our Customer Appreciation Month, which includes a customer artwork contest, daily giveaways and exclusive deals, visit our
Customer Appreciation page
.