For a swig of '80s nostalgia, you can't go wrong with Arcade Brewery. Its website and print marketing are all about neon, 8-bit design, as you can see by the Chicago brewery's logo on this sticker we printed:
"We use PsPrint for all of our marketing needs," said Arcade Brewery co-founder Christopher Tourre. "We love PsPrint for the quality and value that is consistent with our needs and standards." The fun goes beyond design. Arcade Brewery describes Archnemesis, its collaboration beer with Flesk Brewing Co., as "the perfect antagonist to the scourge that is Chicago winter," owing to its rich maltiness and ancho chile pepper kick. Plus, you know these brewers have a sense of humor when the backs of their
business cards
are zombiefied: "You guys are awesome, and your customer service is superb!" Tourre told me. PsPrint raises a virtual pint to you, Arcade Brewery!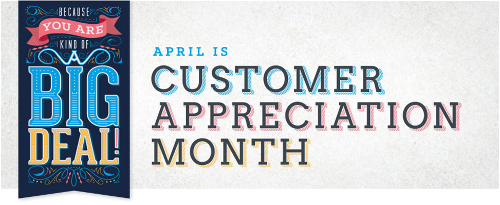 April is Customer Appreciation Month at PsPrint. To celebrate we're giving a shoutout to some of our favorite customers every weekday on the PsPrint Blog. If you want to be appreciated, drop us a note at
sonia@psprint.com
or
jennifer@psprint.com
. And, to learn more about our Customer Appreciation Month, which includes a customer artwork contest, daily giveaways and exclusive deals, visit our
Customer Appreciation page
.