Everything old is new again, and the past decade has seen roller derby push and shove its way into the spotlight. No longer relegated to late-night cable TV, roller derby now takes over warehouses and arenas for bouts viewed by tens and hundreds of fans. PsPrint is lucky enough to be headquartered in an area that boasts the Bay Area Derby Girls, one of the first women's flat-track leagues in California. B.A.D. Girls is a skater-owned and -operated nonprofit league, relying on volunteers, donations and a DIY attitude. PsPrint is proud to support such a hardscrabble customer. "We're very happy with the quality of prints as well as time and attention PsPrint has given us," says Huck Sinn, who, in addition to putting in hours of skate practice also does graphic design for B.A.D. Girls' art and web crew. It's good to have B.A.D. Girls for customers! Follow the league on Facebook for information about the upcoming double-header bout on April 26: Oakland Outlaws vs. Berkeley Resistance followed by Richmond Wrecking Belles vs. San Francisco ShEvil Dead!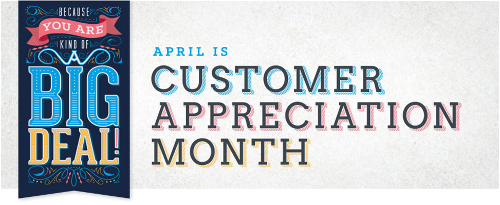 April is Customer Appreciation Month at PsPrint. To celebrate we're giving a shoutout to some of our favorite customers every weekday on the PsPrint Blog. If you want to be appreciated, drop us a note at
sonia@psprint.com
or
jennifer@psprint.com
. And, to learn more about our Customer Appreciation Month, which includes a customer artwork contest, daily giveaways and exclusive deals, visit our
Customer Appreciation page
.