I got to hang out with Snoop Dogg and Peter Murphy. OK, so maybe they're not here in person, but these promotional flyers did roll off the PsPrint printing presses:
Goldenvoice
has been a PsPrint customer for more than five years. The company is a division of entertainment presenter AEG Live, and it's constantly announcing new concerts and festivals – all of which require print marketing. "PsPrint has been and will always be a great resource for Goldenvoice because this company has enabled us to efficiently receive and print materials," said Ashanna Gardiner, marketing coordinator for Goldenvoice. "They work with us and our busy schedule so we can have successful marketing campaigns." All those flyers you see stacked inside The Regency Ballroom, The Warfield and other San Francisco Bay Area venues? Chances are they're printed by PsPrint for Goldenvoice. "PsPrint has provided Goldenvoice with countless amounts of amazing marketing materials that have really contributed in the marketing efforts for our shows and venues," Gardiner said. Now is your turn to be star-struck by Goldenvoice's print marketing: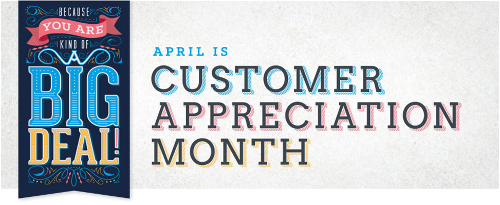 April is Customer Appreciation Month at PsPrint. To celebrate we're giving a shoutout to some of our favorite customers every weekday on the PsPrint Blog. If you want to be appreciated, drop us a note at
sonia@psprint.com
or
jennifer@psprint.com
. And, to learn more about our Customer Appreciation Month, which includes a customer artwork contest, daily giveaways and exclusive deals, visit our
Customer Appreciation page
.