Did you know that the second-oldest continually running movie theater in the world is located in San Francisco? It's fitting for a theater with such a long, tangled history to host a film noir festival. PsPrint is honored to print the smokin'-hot marketing materials for the "I Wake Up Dreaming" festival to be held May 16-25 at the Roxie Theater.
The Roxie is a nonprofit organization that relies on grants, memberships and donations – the kind of customer PsPrint loves serving with high-quality, low-cost printing.
"PsPrint offers the highest-quality printing I have yet to find in the Bay Area," says Elliot Lavine, director of repertory film programming for the Roxie. "Every bit as important as the impeccable high quality they consistently deliver is the expert and friendly customer service they provide."
PsPrint wouldn't dream of printing cheap-looking posters and brochure calendars for the "I Wake Up Dreaming" film festival, especially because the hauntingly beautiful artwork is by the late, great Mark Stock. Just one month ago, Stock passed away following a fundraiser at the Roxie, where he signed the posters that PsPrint printed for "I Wake Up Dreaming."
"The beautiful full-color calendars PsPrint has created for my film festivals at San Francisco's Roxie Theater are totally sensational, and I doubt we'll ever need to look elsewhere," Lavine told me. "Quite simply, they are tops!"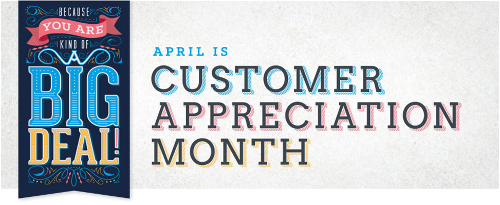 April is Customer Appreciation Month at PsPrint. To celebrate we're giving a shoutout to some of our favorite customers every weekday on the PsPrint Blog. If you want to be appreciated, drop us a note at sonia@psprint.com or jennifer@psprint.com. And, to learn more about our Customer Appreciation Month, which includes a customer artwork contest, daily giveaways and exclusive deals, visit our Customer Appreciation page.