Halloween-themed print marketing is a ghoulishly clever way to scare up attendance to your events or carve out some revenue.
PsPrint customer City Slicker Farms is a West Oakland-based nonprofit that has created nearly 400 new gardens and worked with thousands of residents on sustainable urban farming throughout the community.
City Slicker Farms Harvest Festival, which includes a farm stand, arts and crafts, a petting farm, music and cooking demos, celebrates the season, promotes the organization and engages the community. Oh, and it's free to attend.
But if you want to attract attendees to your event, you need to invite them first. City Slicker Farms' printed invitations stand out thanks to the designer's use of seasonal colors. The 5-inch by 7-inch invitation is printed on 14-point C2S gloss cover, which means it's got a glossy sheen on both sides to stand up to wear and tear. It also makes the colors really pop.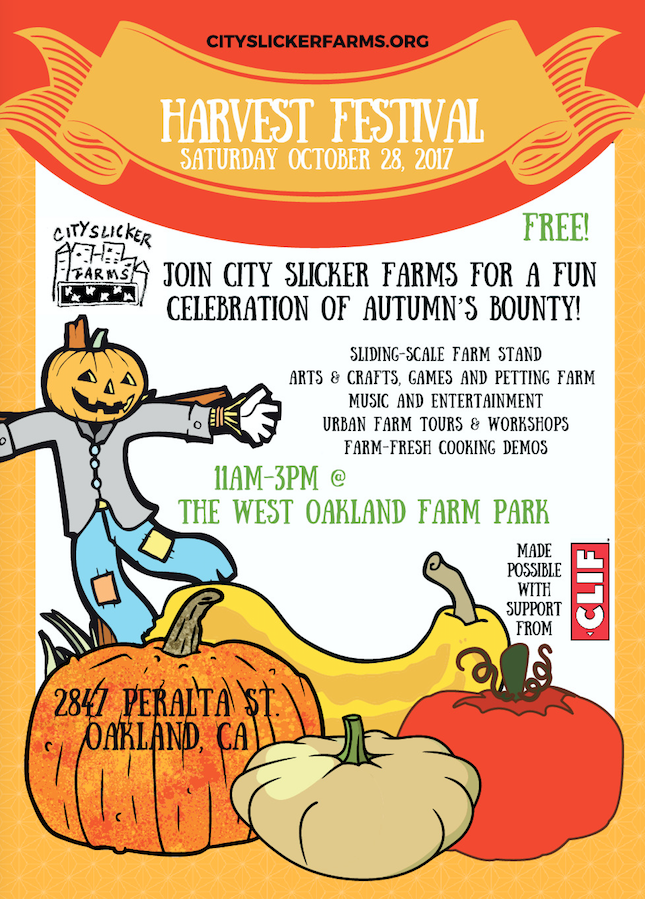 Invitation for City Slicker Farms designed by Erin Cary
The businesses of Downtown Burlingame, Calif., are not afraid to work together to drive foot traffic and conjure up profits. They printed vinyl banners, as well as premium flyers and posters, to promote their Halloween event.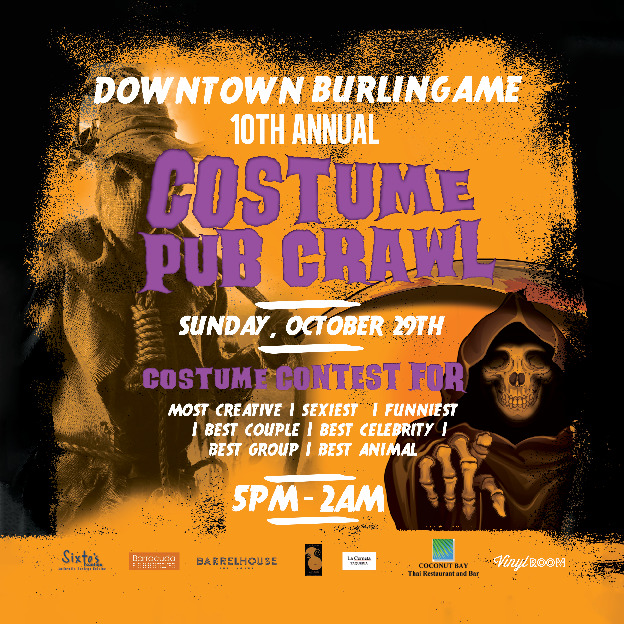 Vinyl banner for Downtown Burlingame's 10th Annual Costume Pub Crawl
Los Angeles-based Valfré printed booo-tiful booklets to promote their women's clothing and accessories business. Valfré customers will receive a free zine with every purchase. The zine includes artwork, paper dolls and a spooktacular recipe.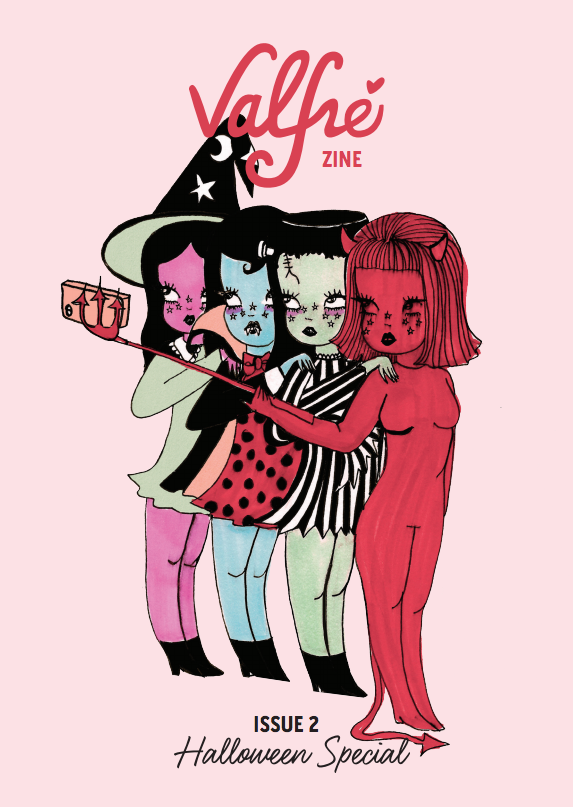 Booklet for Valfré
San Diego-based artist Tahlya Campa loves to create new pieces inspired by her favorite Halloween personalities. Using spray paint, acrylic and marker on canvas, she created an monsterously awesome 12.25-inch by 17.25 inch poster of Freddy Krueger from the "Nightmare on Elm Street" series, printed on 100 lb. gloss text paper. To see more of her designs, visit her website or follow her on Instagram.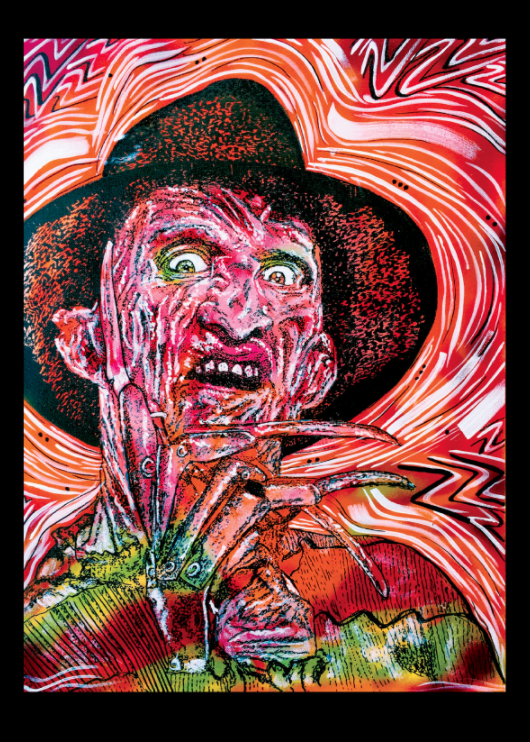 Poster designed by Tahlya Campa
Circus Center knows a thing or two (or three) about tricks. The San Francisco-based group printed bewitching posters to promote their Trick Or Tweet cabaret, which features circus and variety acts, as well as songs and stories about "ghosted lovers and haunted hashtags."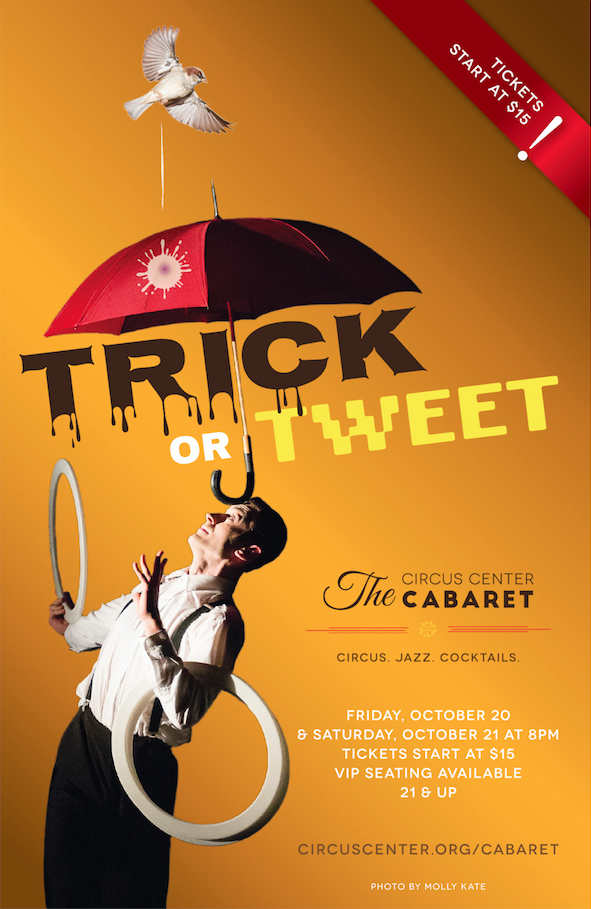 Poster for Circus Center designed by Fernando Gambaroni
The YMCA Of The East Bay is more interested in treats than tricks. The organization is hosting a haunted house, but they also want to let parents know about their fun overnight camps for kids. They are handing out postcards featuring fun Halloween imagery to promote their overnight camps, and reassure the kids and adults that there's nothing scary about their overnight camps. The children will feel safe and comfortable to try the activities and make new friends.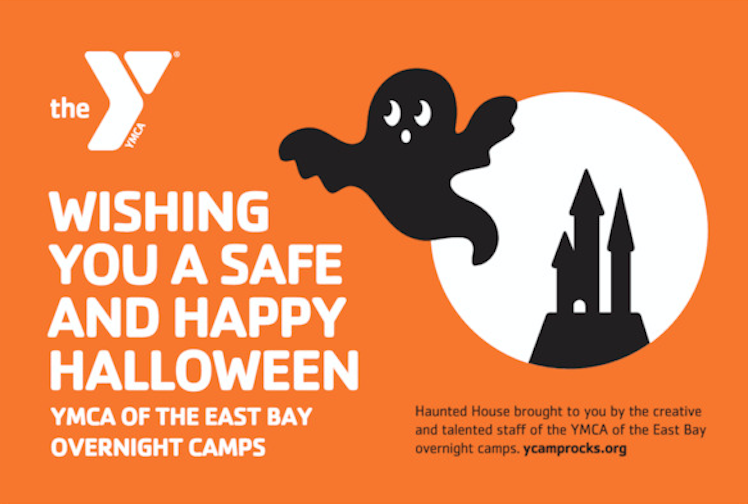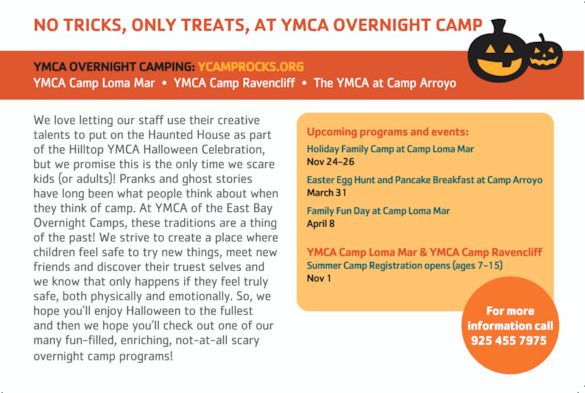 Postcard for YMCA Of The East Bay designed by Chantal White
Of course, not everything rolling off the PsPrint presses are orange and black. Here are a few other less-than-spooky customer designs that caught our eye.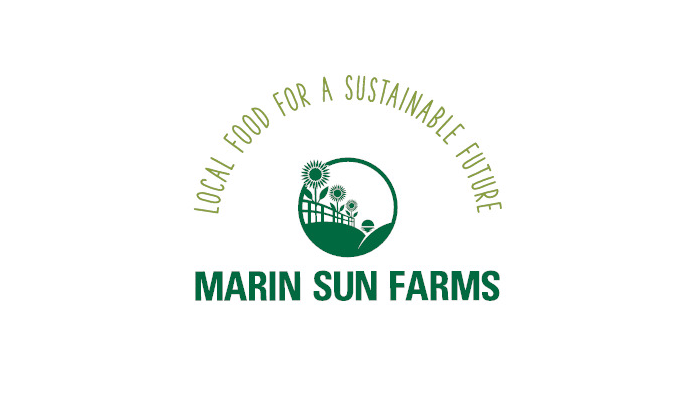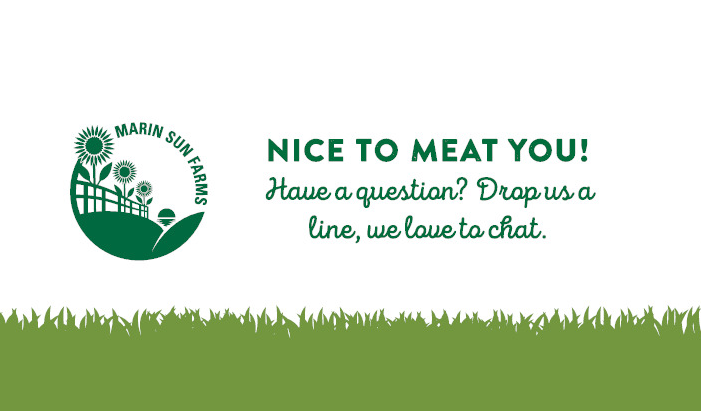 Business card for Marin Sun Farms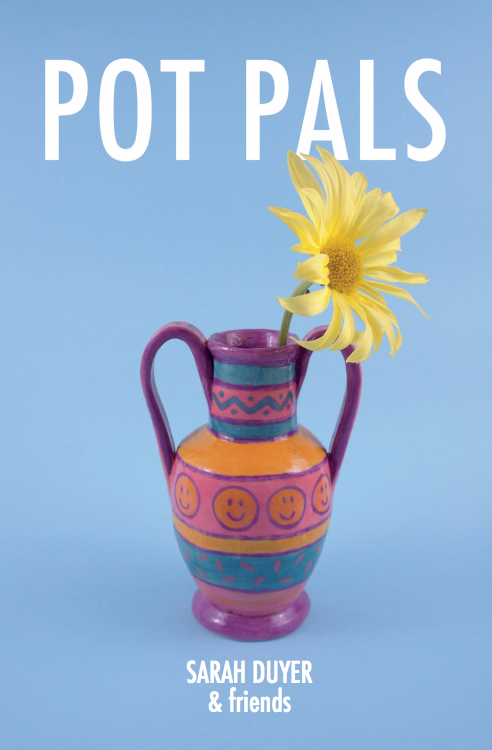 Booklet for Pot Pals from Silver Sprockets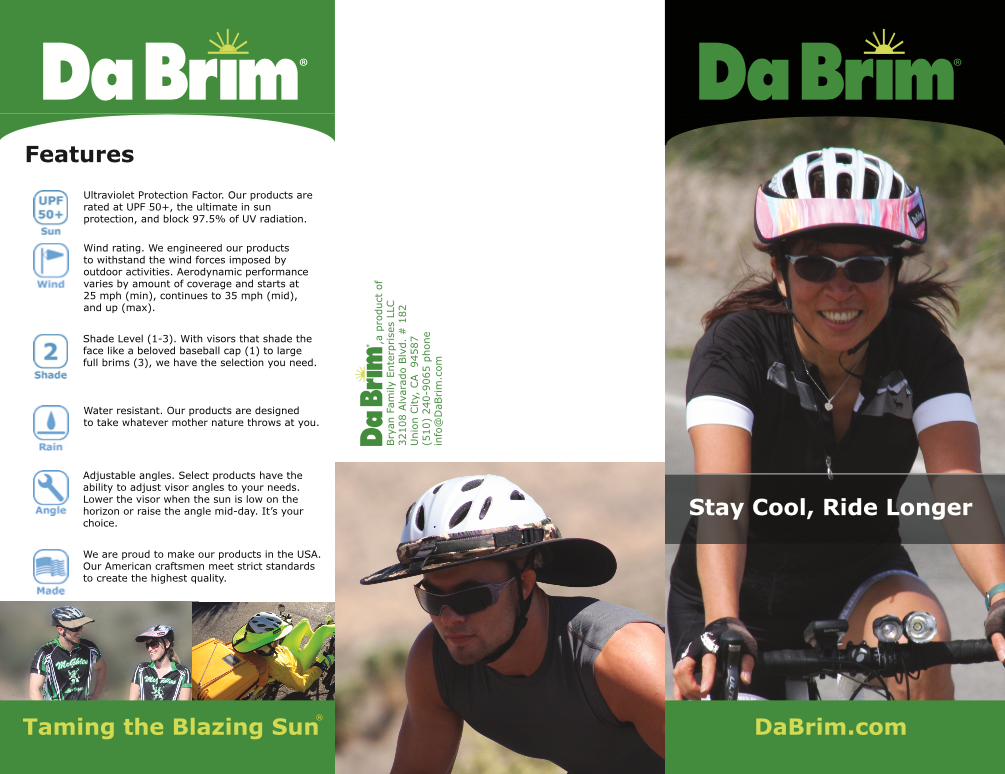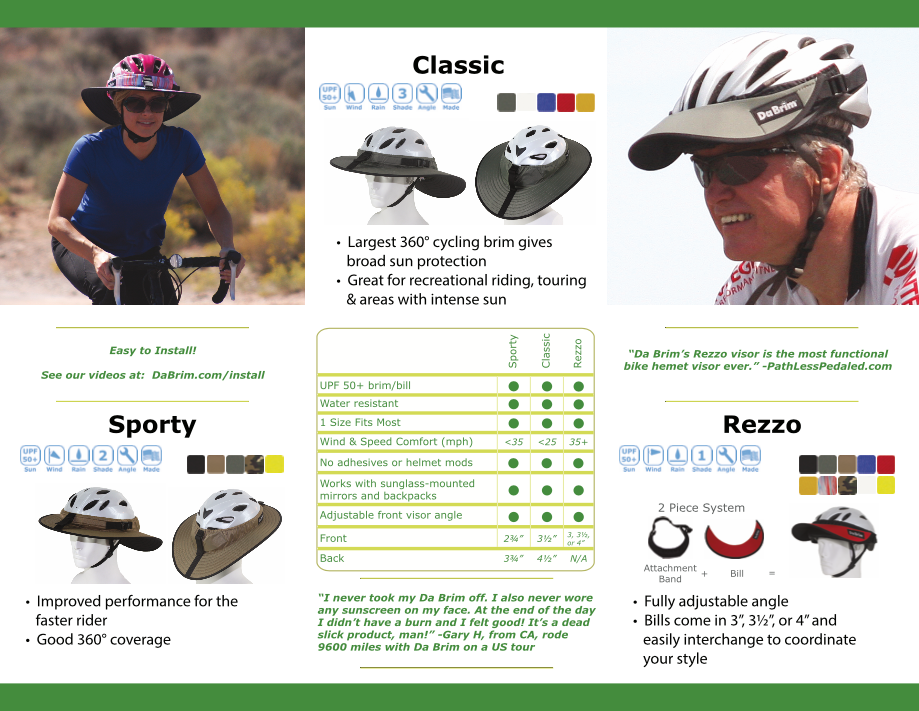 Brochure for Da Brim
If you would like to have your design featured in Hot Off The Press, email us at blog@psprint.com.