Children's Hospital & Research Center in Oakland, Calif., is the only independent children's hospital in Northern California and one of only 45 freestanding children's hospitals in the country. From thank-you cards for its 100-year anniversary or large-format brochures explaining the services, Children's Hospital & Research Center has been printing with PsPrint since 2006. Almost all of the Children Hospital's printed materials feature its colorful logo of children holding hands, as you can see on this pocket folder for its Emergency Services department.
One of the other logos of the Children's Hospital is the little yellow ducky, inspired by the famous Rubber Ducky Derby, a very popular fundraiser for the hospital. The rubber ducky is featured prominently in this postcard for Hospital Week.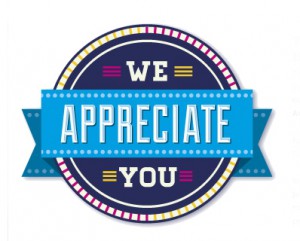 March is Customer Appreciation Month at PsPrint. To celebrate we are giving a shout out to some of favorite customers every weekday on the PsPrint Blog. If you want to be appreciated, drop us a note at sonia@psprint.com or jennifer@psprint.com. And, if you want to learn more about our Customer Appreciation Month, which includes daily giveaways and exclusive deals, visit our Customer Appreciation page.