What will you make today? That is the question posed by one of PsPrint Blog's favorite customers, Creativebug, a hub of art and craft instruction videos, including sewing, knitting, jewelry making, embroidery and tons more. This San Francisco-based company has been printing with PsPrint since it launched last year. Some of our favorites include this lovely booklet:
Creativebug also uses a lot of postcard marketing to promote its workshops. We are big fans of this postcard. You can almost feel how soft that knit is!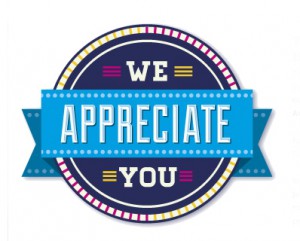 March is Customer Appreciation Month at PsPrint. To celebrate we are giving a shout out to some of our favorite customers every weekday on the PsPrint Blog. If you want to be appreciated, drop us a note at sonia@psprint.com or jennifer@psprint.com. And, if you want to learn more about our Customer Appreciation Month, which includes daily giveaways and exclusive deals, visit our Customer Appreciation page.