We know you are busy. You have work. You have friends and family. You have to go see "Cats & Dogs: The Revenge of Kitty Galore." OK, maybe you don't have to do that last one. The point is, I get it. You've got a lot on your plate, and you can't get to everything. I'm here to help. Here's what you missed this week on PsPrint Blog:

Get a job Sometimes we all need a little extra cash ... or a lot of extra cash. PsPrint blogger Valerie has some excellent suggestions for graphic designers who are looking to make some extra dough in her post, "5 Great Part-Time Jobs for Graphic Designers."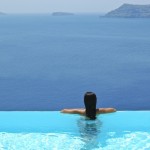 Everybody in the pool So, while the rest of the country is melting in the heat, the Bay Area seems to be suffering from serious climate change. Summer has yet to arrive here. Of course, that didn't stop me day dreaming about taking a dip in the amazingly designed swimming pools featured in PsPrint blogger Brian's post, "Top 5 Most Lavishly Designed Swimming Pools." I better you never thought of swimming pools as art before, huh?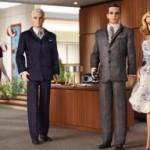 Sharing your life AND your workspace Working from home can be distracting. Food, phone calls, food, television, food: There's a lot to easily pull you away from doing your job. Well, imagine how distracting it can be if your significant other works from home, too. PsPrint blogger Britt shares some helpful advice for staying focused and not letting work get in the way of your relationship in her post, "5 Tips for Working at Home With Your Spouse."
You cannot resist the pull of magnets People love magnets. Wait, is that doubt I see in your eyes? But it's true! People do love magnets. Take a look at your fridge, nonbeliever. Save-the-date magnets for weddings, pizza delivery magnets, touristy magnets from your travels ... I bet you have magnets all over your fridge. Brian shares some great tips for selling your product or marketing your business or event with magnets in his post, "5 Ways to Sell with Magnets."
In space, no one can hear you design ... You may not be a rocket scientist, but you can design for one. For each space mission, NASA has a patch for the space suits and all that cool space stuff. And, did you know that NASA holds design contests for these patches? Brian talks all about it in his post, "Best NASA Mission Patch Designs."