It used to be that every business absolutely had to have a website. A lot of smaller businesses were slow to catch up to that recommendation, but now it's so commonplace you're bound to be more surprised by the companies that don't have a Web presence.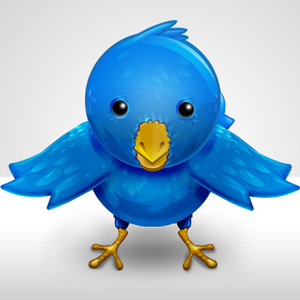 But the latest trend is social media: Every business should have a Twitter account and a Facebook page. Why? Because it's free advertising. Also, once you have it set up, it's easy to maintain.
Here are the basics of jumping on the social-networking bandwagon. Twitter – Twitter is considered "microblogging." You write 140 character-maximum "tweets," which are blasted to everyone who chooses to follow you. There are numerous debates over what to tweet about, but it's up to you to figure out what your goals are. At PsPrint's Twitter account, I tweet about our sales, when new blogs are posted and news about the graphic design and small-business industry. I also check out what people I follow are tweeting and "retweet" the relevant information, such as Photoshop tutorials. On Twitter, people also engage each other by asking for information, references and advice. PsPrint has often been the recipient of printing business because of Twitter. Facebook – A Facebook business page is different from your own personal profile, though they look similar. Facebook does not permit companies to create profiles, so be sure you build a business page when you sign up. Instead of friends, you collect "fans." Facebook is a great place to post your contact info, add photos of your products and post your blogs or status updates. Status updates can include sales, promotions and general news. On PsPrint's Facebook page, fans have been posting their entries in our $10,000 Holiday Card Design Contest, urging other fans to vote for them. This has made our contest interactive for our customers rather than just a submission process in which PsPrint employees choose the winner. (P.S. It's not too late to vote for the finalists!) The terrific thing about social media is just that – interaction. It's an easy and free way to tell people about the service you provide and to get feedback. The tone is also informal, so you're more conversational. Imagine that: a break from copywriting.