"We thought there needed to be a candy company for adults." Sure, why not? After a successful Kickstarter crowdfunding campaign, Josh Gillespie and Jenna Keys launched artisan sweets company Sugar Knife LLC four month ago, with PsPrint printing its packaging labels, such as this one designed by Ian Vadas Brand Identity: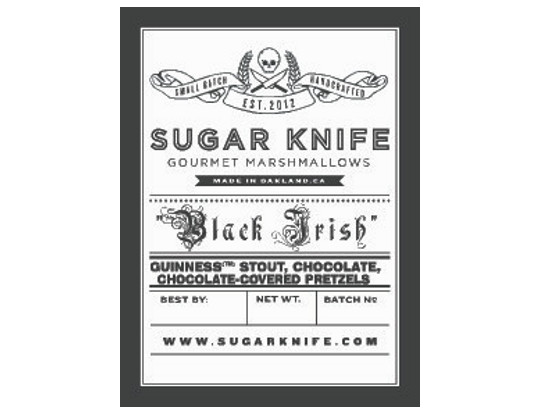 Sugar Knife concocts confections such as beer brittle and spiked marshmallows. The Oakland, Calif.-based company honors its hometown with names such as Ghost Ride the Whip (pistachio and amaretto marshmallows), Town Biz (brittle made with Knob Creek and pistachios) and Hella Frangelica (bourbon vanilla and Frangelico marshmallows). "We both like sweets and booze, so we just try to marry the two in new, tasty ways," said Gillespie, whose use of the word "marry" is appropriate since he and Keys are engaged. "We also focus on using the alcohol to heighten traditional candies like marshmallows and brittle that we all enjoyed as kids." PsPrint customers in the San Francisco Bay Area are encouraged to pick up their printing orders with us in Oakland and then seek out Sugar Knife sweets – they can be found on the shelves at Oaklandish, Show & Tell, Viv & Ingrid and Authentic Bagel Company as well as on Savor Oakland Food Tours.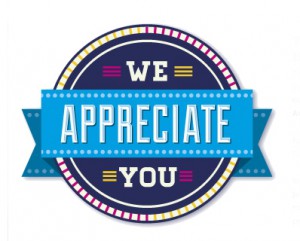 March is Customer Appreciation Month at PsPrint. To celebrate we are giving a shout out to some of our favorite customers every weekday on the PsPrint Blog. If you want to be appreciated, drop us a note at sonia@psprint.com or jennifer@psprint.com. And, if you want to learn more about our Customer Appreciation Month, which includes daily giveaways and exclusive deals, visit our Customer Appreciation page.