It's the peak of summer and lot's of people are finding ways enjoy the great outdoors. A perfect summertime (or maybe all year) acitivity for people is bike riding. As a way to get creative or celebrate the power of the bicycle adorn them with custom stickers. If you love riding your bike, there's a good chance you've already added some stickers to claim it as your own. Bicycle stickers add a measure of personality to your ride. The equivalent of a car bumper sticker, they can be meaningful or humorous, or just plain fun. And some bike stickers, including the examples below, are crafted by talented designers to add style and character to your two-wheeled machine. Read on and look at 9 cool bike sticker designs to get inspired. 
These clever reflective stickers feature a skull outline, with the eye socket and nose details shaped by a bicycle silhouette.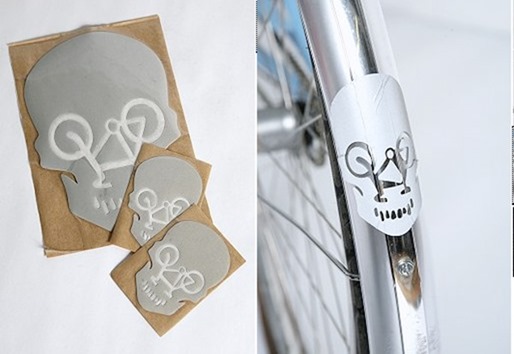 We've seen the evolution of man progression design before, but apparently all before this example stopped short of the culmination of evolution's triumph.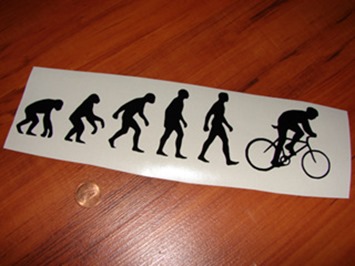 These stickers are from the 1950s, but I would, without hesitation, place them on my Schwinn today. The Silver Rocket? You better believe it.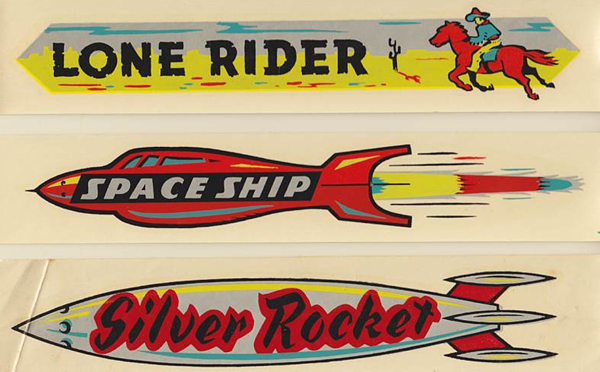 Another clever sticker, it encourages you to "sit on your butt and do something." One of the best things about cycling is that it can be as casual or competitive as you'd like.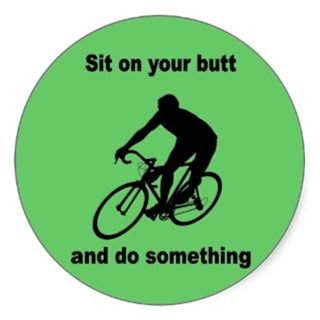 I love this vintage sticker set, meant for a beach cruiser style bicycle (which is precisely what I intend to ride in retirement – if not before!).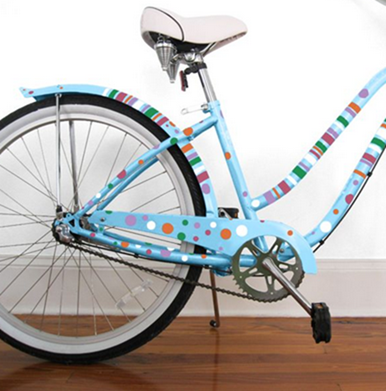 This set of unique bicycle stickers was designed for a Bike Pittsburgh campaign.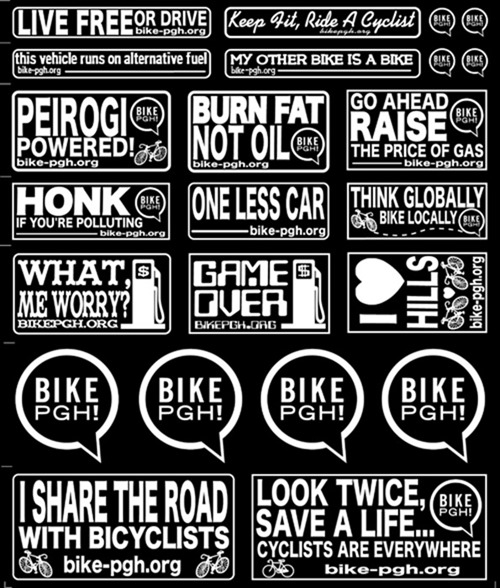 It's not the quickest or the easiest way to get between two points, but it's the "funnest"!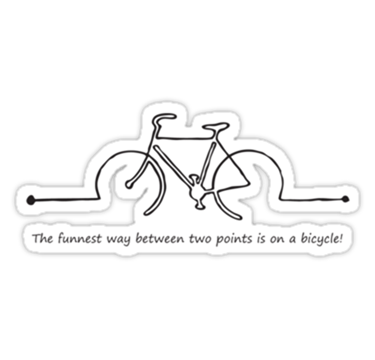 Attractive and useful, I love these geometric bicycle stickers because you can customize your own design.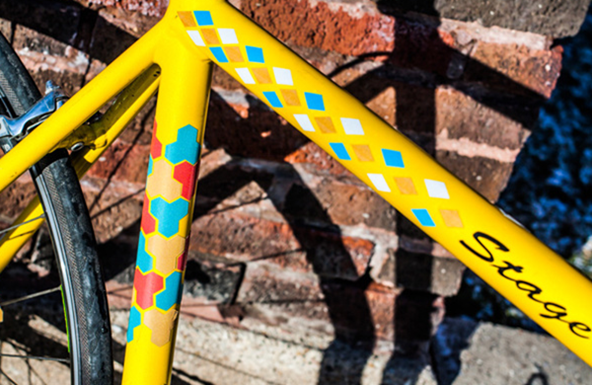 As you can see, there are many different designs for bike stickers. Whether you have a bit more edgy or classic sense of style, we hope you found inispiration to help customize your ride.