November is Latin American History month, and it's only right that we honor the wonderful contributions that Latin Americans have given to the art world. Rich in culture and heritage, Latin Americans have been fearless, delving into every art medium and a building upon a proud history of acclaimed artists. Not an all-inclusive list, here are 10 inspiring Latin American artists.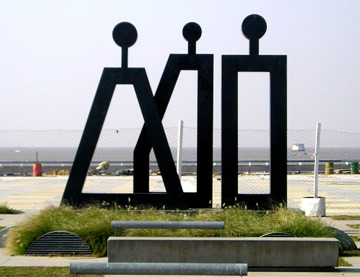 1. Roberto Aizenberg Nicknamed "Bobby" was a painter and sculptor and was considered the best-known orthodox surrealist in Argentina. His first solo exhibition, in 1958, was at the Galeria Galatea. It was followed by six other solo exhibitions before the 1969 Torcuato di Tella Institute major retrospective of his work that included collages, sculptures, 50 paintings and 200 drawings. During the period 1985-1986 and again in 1993, he taught painting at the Instituto Universitario Nacional del Arte. In 1986, he held a seminar on the Jewish Communth.
2. Laura Molina Laura Molina is an American artist, musician and actress from Los Angeles, California. Molina is perhaps best known for her "Naked Dave" paintings and being the lead singer/guitarist of the 1980s rock band Tiger Lily. She is also the creator of "Cihualyaomiquiz" and "The Jaguar," a self-published comic book printed under Molina's own Insurgent Comix imprint.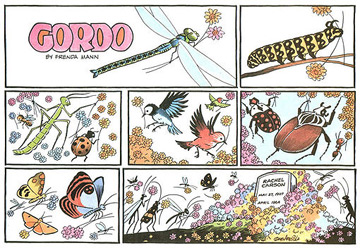 3. Gustavo "Gus" Arriola A Mexican-American comic strip cartoonist and animator, Arriola is primarily known for the comic strip "Gordo," which ran from 1941 through 1985. Immediately after high school he spent a year working on "Krazy Kat" for Screen Gems, then three years animating "Tom & Jerry" and "Lonesome Stranger" for Metro-Goldwyn-Mayer as a "sketch man," before leaving to start his own comic strip. During World War II, he directed training films for the United States Army while continuing to produce Sunday "Gordo" cartoons.
4. Marta Colvin Andrade Andrade was the daughter of James Colvin and Elcira Andrade. After the 1939 earthquake, she lived in Santiago, Chile and studied at the School of Arts. In 1943 she was appointed assistant professor from the sculpture workshop of Julio A. Vasquez and master Lorenzo Domínguez, and was officially appointed professor in 1950. In 1948 she attended the Grande Chaumiere Academie in Paris with masters Ossin Zadkine and Henry Laurens.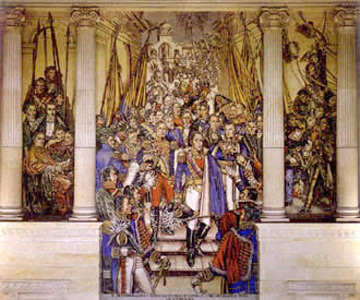 5. Santiago Martínez Delgado Delgado was a Colombian painter, sculptor, art historian and writer. He established a reputation as a prominent muralist during the 1940s and is also known for his watercolors, oil paintings, illustrations and woodcarvings.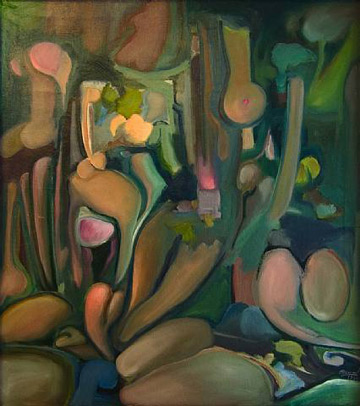 6. José Bernal Bernal was a Cuban-American artist, who was born in Santa Clara, in the former province of Las Villas, now Villa Clara, Cuba. The art of José Bernal is distinguished by a highly independent body of work. His aesthetics stemmed from a fertile and heightened imagination, together with his Cuban birth and the experience of exile and renewal.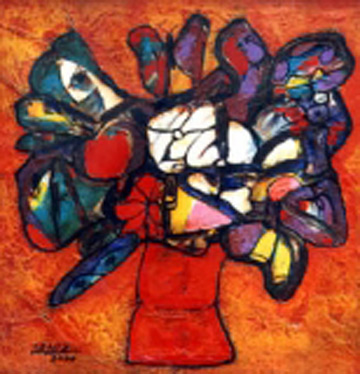 7. Félix Arauz Arauz is a very important Latin American painter from Ecuador. Arauz is among the art circles of Enrique Tábara, Aníbal Villacís, Jose Carreño and Juan Villafuerte. In 1957, Arauz began studying under Caesar Andrade Faini at the School of Fine Arts. During his second year his father died leaving Arauz feeling nostalgic and isolated. Arauz funneled his emotions into his work creating some of the most beautiful, heartfelt and dreamlike imagery to date.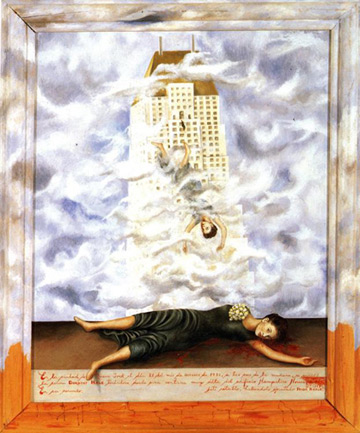 8. Frida Kahlo Frida — born Magdalena Carmen Frieda Kahlo y Calderón — was a Mexican painter, born in Coyoacán. Perhaps best known for her self-portraits, Kahlo's work is remembered for its "pain and passion," and its intense, vibrant colors. Her work has been celebrated in Mexico as emblematic of national and indigenous tradition, and by feminists for its uncompromising depiction of the female experience and form.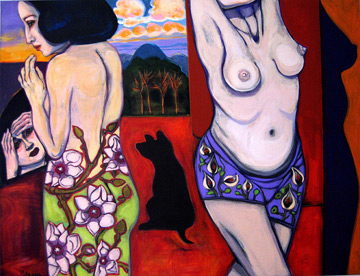 9. Virginia Patrone Patrone was born in Montevideo, Uruguay, in 1950, where she lived and worked before moving to Spain in 2003.  In 1971, Patrone began her studies as an architect in the Faculty of Architecture, in the Universidad Mayor de la República, Uruguay's National University. In 1978 she turned to painting, studying until 1981 in the Studio of Pepe Montes. Patrone is a founder member of the Buenaventura Studio, established in 1989 with the artists Carlos Musso, Carlos Seveso and Álvaro Pemper. She has also taught courses at and was invited to the School of Fine Arts at Montevideo's Universidad Mayor de la República, New York's Museum of Modern Art, the State University of New York (SUNY) and educational programs in museums in Barcelona and Madrid.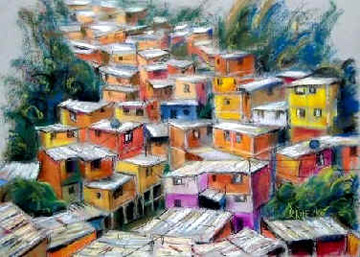 10. Doris Raecke Raecke is a German born artist residing in Caracas, Venezuela. She studied drawing, painting and watercolor at the Cristobal Rojas school of art in Caracas, the School of Visual Arts in New York and the Arts & Crafts Center in Pittsburgh. Her first individual exhibit took place in 1976 and since then has participated in multiple shows organized by the Venezuelan Watercolor Association and the Drawing Circle of Caracas, as well as many Venezuelan art shows where she has earned several awards.