So you're getting married, and you're already overwhelmed with all the options for flowers, cakes, dresses and so on. Plus, you want to support small business. What to do? Along comes PsPrint customer Indie Wed, which is a traveling bridal fair that showcases smaller, independent businesses – and is aimed directly at "couples with an independent spirit." Indie Wed founder Kelly Maron Horvath owned a graphic design and letterpress studio in the Chicago area, and by visiting independent craft fairs, she was inspired to start her own that focused on weddings. The first Indie Wed fair was held in Chicago four years ago. Since then the company has expanded to fairs across the Midwest and is looking to continue growing. Horvath is a designer herself, and her Indie Wed printing jobs reflect her DIY-ness – they have a handmade look that isn't commercial at all. Horvath says her favorite booklet is this one:
"I use PsPrint for all the marketing materials for our events, from postcards and
posters
to programs," Horvath told me. A Chicagoland resident, Horvath skips shipping charges by picking up her print orders in person. "I like that the
Chicago facility
is right down the street from me, and my go-to-guy Randy is the best!" PsPrint says, "I do!" to having Indie Wed as a loyal customer.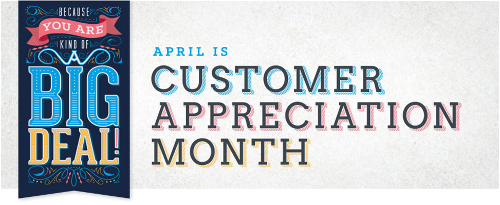 April is Customer Appreciation Month at PsPrint. To celebrate we're giving a shoutout to some of our favorite customers every weekday on the PsPrint Blog. If you want to be appreciated, drop us a note at
sonia@psprint.com
or
jennifer@psprint.com
. And, to learn more about our Customer Appreciation Month, which includes a customer artwork contest, daily giveaways and exclusive deals, visit our
Customer Appreciation page
.