As the music industry – and CD sales, in particular – goes through a downturn, there's a bright side: Record sales are going up. That's right – vinyl is making a comeback! With Record Store Day happening this weekend, PsPrint shines the spotlight on a customer that's been steadily releasing records for the past 15 years, Polyvinyl Record Co., whose label roster has included Architecture in Helsinki, Rainer Maria, Mates of State and Ida.
"PsPrint is our go-to printer for stickers, postcards – which we throw in mail-order packages to promote new releases, sales, etc. – and the fold-over jackets we use for 7-inches," says Polyvinyl production manager Chris Hassen. "The prices are unbeatable."
PsPrint opened its Chicagoland printing plant a couple of years ago, which is super-convenient for the Champaign-Urbana record label.
"It's only a one-day ship to our office, so we get everything really fast," says Hassen.
As the music industry evolves, so do record label needs, so Polyvinyl knows it can ask PsPrint to print almost anything.
"I've always had a great experience interacting with Joseph [in Customer Service] on quotes for custom-printed items," Hassen says.
"Looking forward to many more years of working with PsPrint!" Hassen told me, which is music to our ears!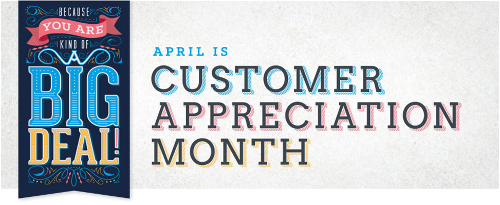 April is Customer Appreciation Month at PsPrint. To celebrate we're giving a shoutout to some of our favorite customers every weekday on the PsPrint Blog. If you want to be appreciated, drop us a note at sonia@psprint.com or jennifer@psprint.com. And, to learn more about our Customer Appreciation Month, which includes a customer artwork contest, daily giveaways and exclusive deals, visit our Customer Appreciation page.