If a picture is worth a thousand words, then Icing on the Cupcake's flyer should be enough for this post: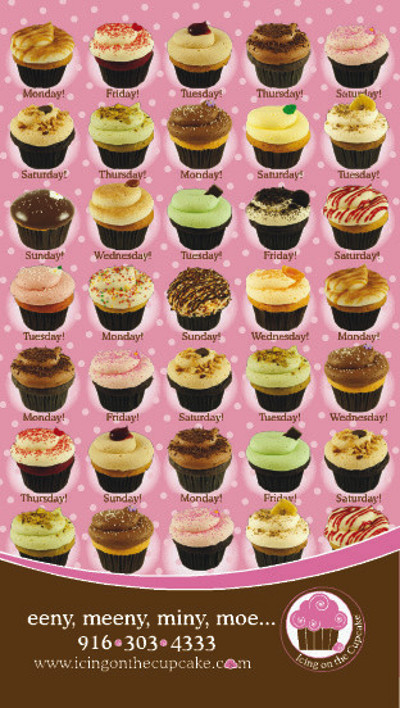 The Rocklin, Calif-based cupcakery keeps the Sacramento area's tooth sweetened with its five – soon to be six – locations. For the past six years, PsPrint has kept Icing on the Cupcake sufficiently promoted with posters, business cards, greeting cards, postcards and even custom print jobs, such as this "bellyband" for bakery boxes:

This marketing flyer for Administrative Professionals Day is good enough to eat: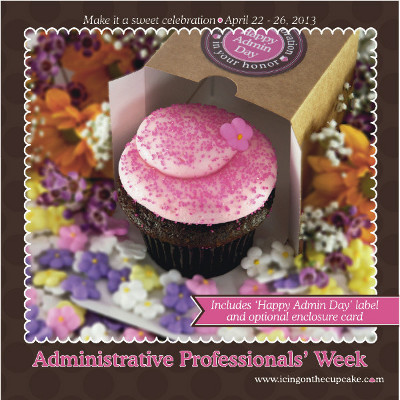 Icing on the Cupcake's business card has its locations on the other side and comes in a variety of patterns: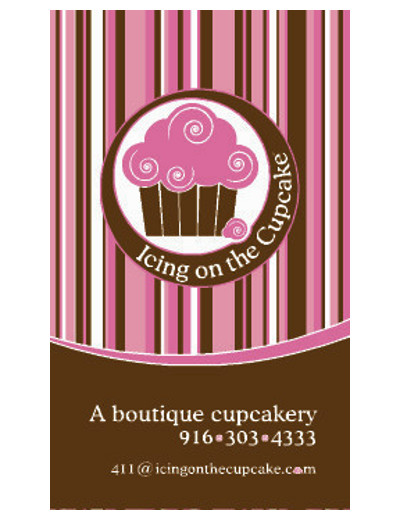 How sweet is this flyer? With wedding season around the corner, I can't think of a better cake alternative than a tiered cupcake tray.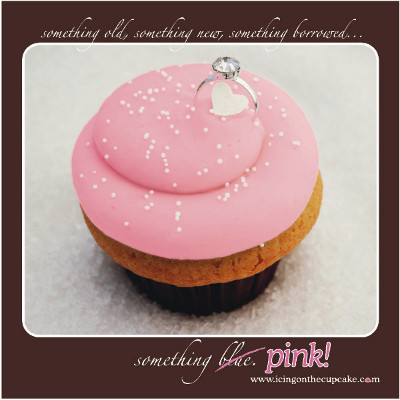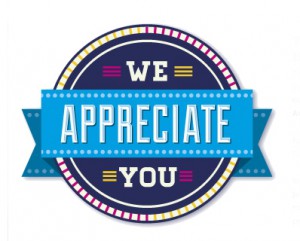 March is Customer Appreciation Month at PsPrint. To celebrate we are giving a shout out to some of our favorite customers every weekday on the PsPrint Blog. If you want to be appreciated, drop us a note at sonia@psprint.com or jennifer@psprint.com. And, if you want to learn more about our Customer Appreciation Month, which includes daily giveaways and exclusive deals, visit our Customer Appreciation page.