A self-confessed "convention junkie," designer Josh Ellingson is just returning from Emerald City Comicon in Seattle and Wizard World in Portland, Ore., and gearing up for WonderCon in Anaheim, Calif., at the end of this month. That means Ellingson needs promotional postcards – and lots of 'em, like this one:
A San Francisco-based freelancer, Ellingson hustles but at least gets gigs that call for robots and burlesque. I interviewed him a while ago, so click to read about his work process, quitting agency jobs and
marketing himself
.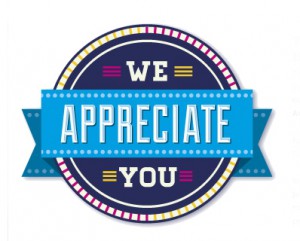 March is Customer Appreciation Month at PsPrint. To celebrate we are giving a shout out to some of favorite customers every weekday on the PsPrint Blog. If you want to be appreciated, drop us a note at sonia@psprint.com or jennifer@psprint.com. And, if you want to learn more about our Customer Appreciation Month, which includes daily giveaways and exclusive deals, visit our Customer Appreciation page.