We here at PsPrint are suckers for animals. Photos of our pets adorn our workspaces, and I've definitely been caught watching a cat video or two in my cubicle. So we're always excited to come across customers who are fellow animal lovers, such as Nature's Select of Northern California, which has been in a printing frenzy this year. The company delivers dog and cat food and other pet supplies along with the tagline: "You sit and stay! We come and deliver!" Marketing materials for any pet-oriented company always catch my eye, because there are always cute animals! The front and back of this Nature's Select pocket folder were designed by Lauri Lewallen, Lee Burke and Amanda Moen – a real team effort!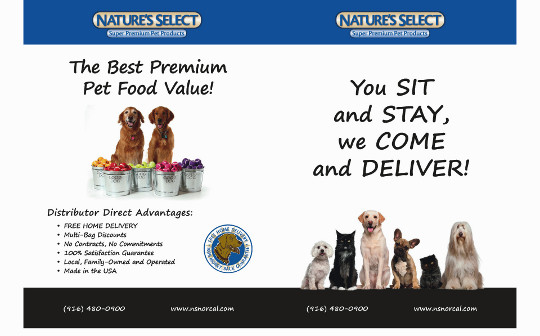 I want my next business card to identify me as a "kibble hauler," like this one for a Nature's Select employee: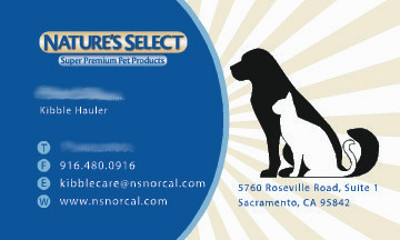 This promotional sticker doubles as an alert to any emergency personnel that you have pets inside: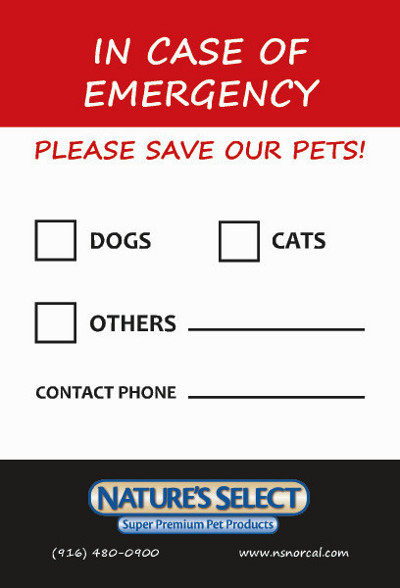 Finally, who can resist this cute postcard?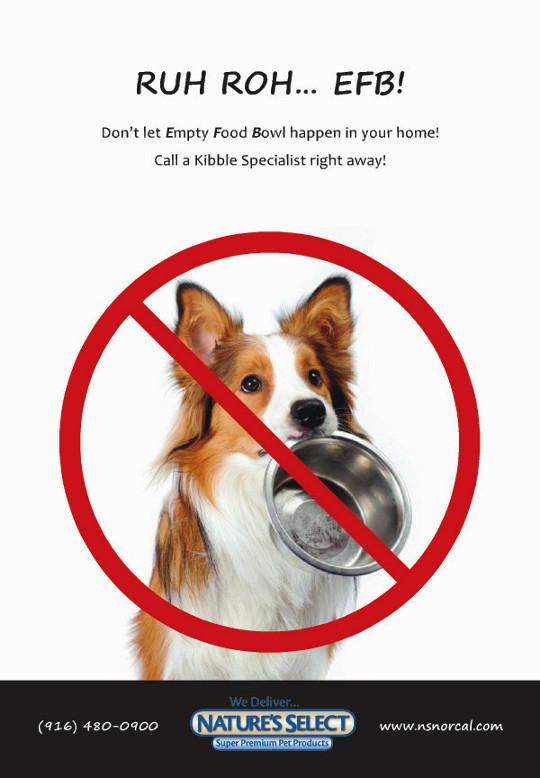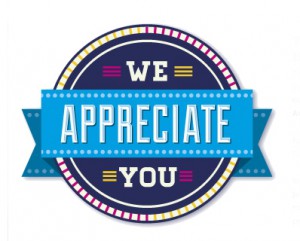 March is Customer Appreciation Month at PsPrint. To celebrate we are giving a shout out to some of our favorite customers every weekday on the PsPrint Blog. If you want to be appreciated, drop us a note at sonia@psprint.com or jennifer@psprint.com. And, if you want to learn more about our Customer Appreciation Month, which includes daily giveaways and exclusive deals, visit our Customer Appreciation page.