Did you get your music fix at San Francisco's annual Noise Pop Festival this past week? If so, you probably spotted the whimsical art of Jay Howell adorning all sorts of Noise Pop printing done here at PsPrint, including marketing posters, badges, booklets and postcards.
The Noise Pop Festival just celebrated its 21st year showcasing indie music, art and film, and we're proud that year after year PsPrint is chosen to print a variety of promotional materials. Here's a look at what designer Allison Gore created with Howell's artwork for this year's festival.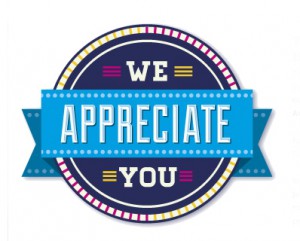 March is Customer Appreciation Month at PsPrint. To celebrate we are giving a shout out to some of our favorite customers every weekday on the PsPrint Blog. If you want to be appreciated, drop us a note at sonia@psprint.com or jennifer@psprint.com. And, if you want to learn more about our Customer Appreciation Month, which includes daily giveaways and exclusive deals, visit our Customer Appreciation page.