Sending out invitations doesn't have to be daunting. If you don't want yours to look like everyone else's box invitation cards but your graphic design skills are lacking, then check out PsPrint's new design tool. Our invitation gallery has more than 1,400 templates from which to choose, whether your event is a business affair, a nonprofit fundraiser or a personal event such as a wedding or an anniversary party. With PsPrint's design tool, you can choose your search parameters, select a template and customize it with your information. We'll take care of the printing for you! To save even more time and money, you can choose PsPrint's direct-mailing services. Below is just a sample of 10 templates from PsPrint's invitation design template gallery. Hopefully, you can find some inspiration for your next event!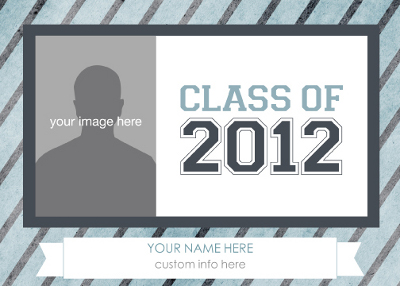 Graduation is a big deal – whether it's from college, high school or even kindergarten. This template can serve a couple of purposes: to invite people to a graduation party or as an announcement to faraway friends and family. The best part is it can be customized with photos of the grad, ensuring the invitation will be a keepsake.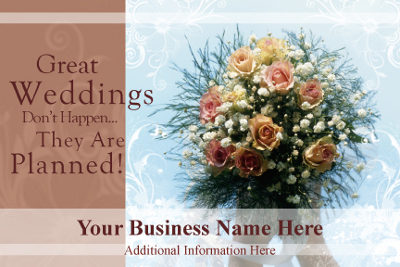 Wedding-oriented businesses are so hot right now. But you need to get the word out to others that you exist. That's why this template invites potential customers to check out your florist shop, bridal fair, wedding-planner office and so on.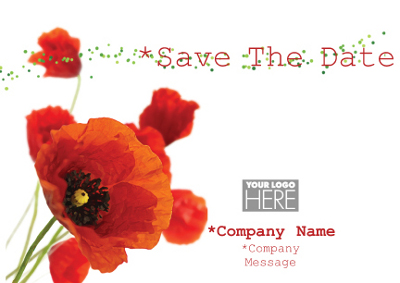 Speaking of weddings, what better way to start planning than to set a date? Save-the-date invitations are a great way to announce your engagement and encourage planning ahead on your part and your guests. But this template is versatile – while it works for a wedding, it also can be an invitation for a company party, an upcoming retail sale or a business grand opening.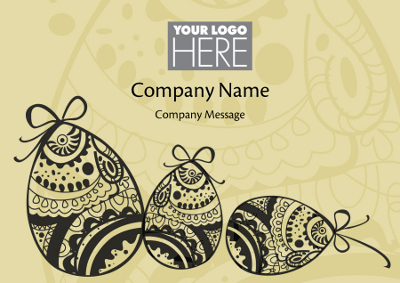 This template is lovely: It works for a formal brunch, an Easter dinner or a springtime craft fair.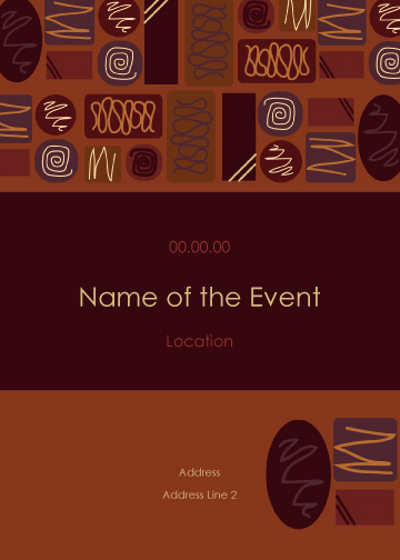 Choosing from design templates is not like a box of chocolates – you DO know what you're going to get, especially in this case. This delicious invitation template is great for a wine and chocolate tasting, a ladies night or a dessert party.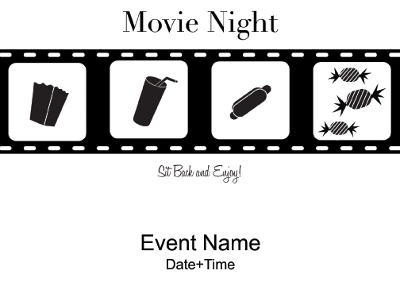 The retro design of this template reminds me of those intermission reels at the drive-in – the ones with the dancing refreshments. This template is perfect for an independent-film premiere, a fundraiser or even a low-key movie night with friends.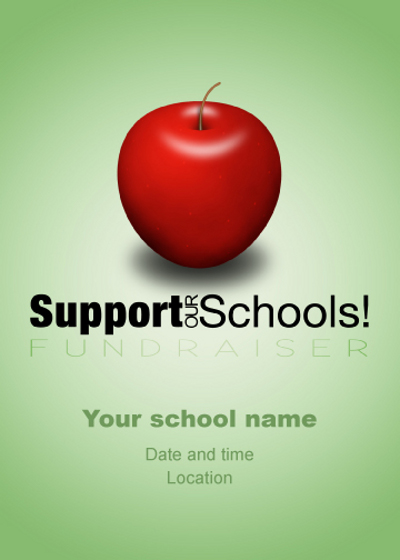 It's no secret that schools need money, and the last expense they need is expensive marketing materials. That's why PsPrint's online printing is an affordable tool. This template is a simple yet apple-of-my-eye-catching design – ideal for a school fundraiser.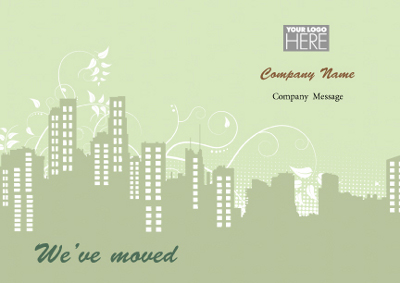 How many times have you shown up at a business you patronized in the past, only to find it moved? Make sure you don't frustrate customers by letting them know when you switch locations. This template does double-duty: By notifying people of your new address, it also reminds them of your services and perhaps prompts them to check out your new digs – and spend money while they're at it!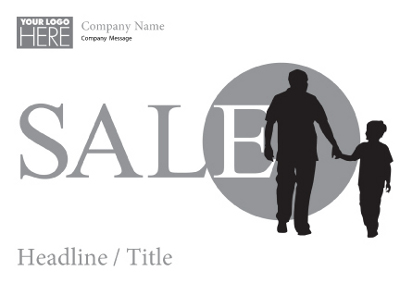 June is coming up, which means Father's Day, graduation and the start of summer. Many businesses take advantage of "dads and grads" marketing, and yours should be no different. With this template, you can start planning your June promotions now by inviting customers to your upcoming sale.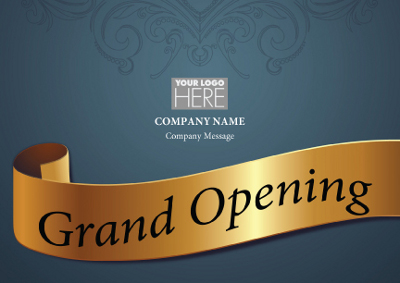 A new business calls for a celebration, and this invitation is a classy way to alert potential customers to your location. The template keeps things elegant and simple on the front side and permits plenty of information – address, website, marketing copy and so on – on the other side.
About the Author:
| | |
| --- | --- |
| | Jennifer Moline writes for the PsPrint Blog as well as maintains its Twitter, Facebook, Google Plus and Pinterest presence. She also guest blogs for such notable graphic design blogs as Fuel Your Creativity and Inspiredology. She's previously written about technology and small business for news websites, magazines and newspapers. In her off-hours, Jennifer can be found roughing it in the mountains or tucked away in a movie theater. |