Look, I get it. There's a lot of cool stuff on the Internet to read and watch. Sometimes, really cool, fun, interesting and helpful blog posts fall through the cracks. Well, that's where I come in. Let me catch you up on what you missed this week on the PsPrint Blog.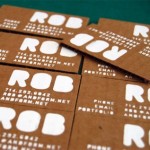 Pick a color PsPrint blogger Britt was inspired by fellow PsPrint blogger Jennifer's guest post "Color Isn't Always Better" on Fuel Your Creativity. Britt shares some creative business cards, web designs and logos that use a black, white and/or sepia palette with just a splash of color in her post, "Black, White and Sepia Design Inspiration."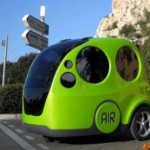 Dude, where's my car? PsPrint blogger Brian takes us for a ride into the future of car design in his post, "Future Car Designs That Could Soon Become a Reality." I'm sure all these cars get excellent gas mileage, but sorry guys, they won't help get you chicks. They are kinda funny lookin'.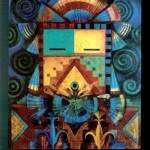 USA! USA! USA! August is American Artist Appreciation Month, but PsPrint blogger Valerie has started her appreciation of American artists a week early in her blog post, "Celebrating American Artist Appreciation Month."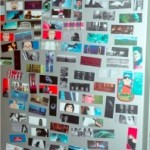 Stick it! One of the coolest products we have at PsPrint is magnets. They are such a cool way to market your business, product or event. I have received multiple magnets as save-the-date reminders for weddings. They are still on my fridge years later. How's that for staying power? Well, Britt knows all about the power of magnets, too, and she shares some tips on how to include them in your printed marketing mailings in her blog post, "3 Ways to Print Mailings with Magnets."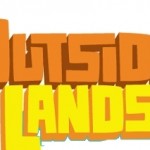 It's festival season While most people marvel at the bands playing at a summer festival like SF Outside Lands or rave about the beer at the Buffalo Beerfest or admire the art installations at Burning Man, Brian, the constant design geek, marvels at their logos in his post, "10 Sizzling Summer Festival Logos."