For Bay Area hockey fiends, one good thing came out of the NHL lockout – grieving San Jose Sharks fans got to turn their attentions to the first season of the San Francisco Bulls. After more than 15 years without a professional hockey team (RIP, Spiders), San Francisco debuted the newest member of the ECHL during the 2012-13 season, and PsPrint has been there from the beginning. Starting more than a year ago, PsPrint began printing marketing materials that drummed up excitement for the Bulls, such as brochures advertising season tickets, ID badges and postcards promoting games such as this one designed by Andrew Hogan:
I've attended a couple of Bulls games, and they're loads of fun – soooo much cheaper than going to see the Sharks. What's fun about the Bulls is that although the games are the highlight, there is so much more going on. Last Friday, although I watched the Bulls lose to the Alaska Aces, I won hockey bingo! Game attendees were handed reusable tote bags at the door stuffed with promo postcards and bingo cards with game terms to keep track of. I won a team photo! Another smart marketing strategy the Bulls use is theme nights – the last game I attended was Eco-Friendly Night, hence the reusable bag giveaway. The Bulls have also hosted Country Night, Thirsty Thursdays and Pucks and Paws (the Cow Palace ice rink held a pet parade!), and upcoming themes include Star Wars Day, LGBTQ Night and St. Patrick's Day (a day early).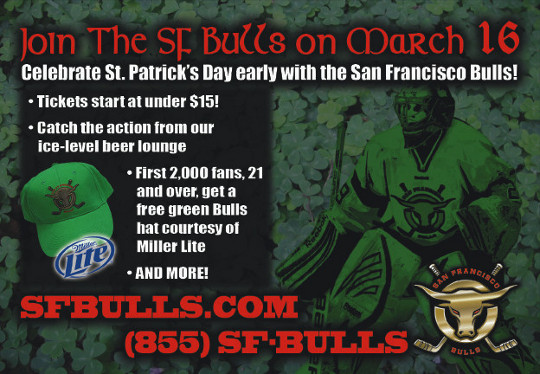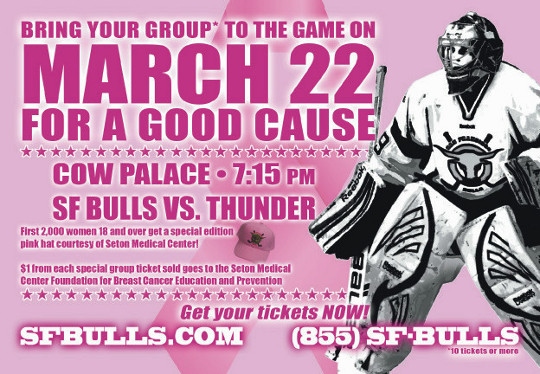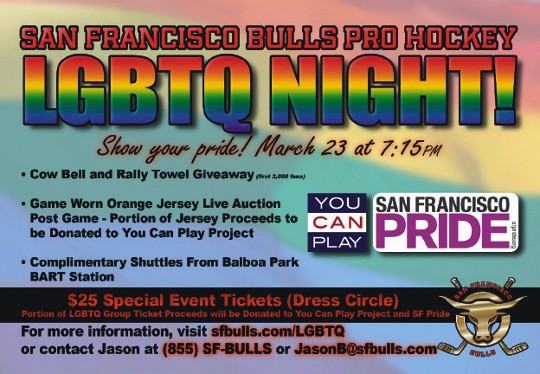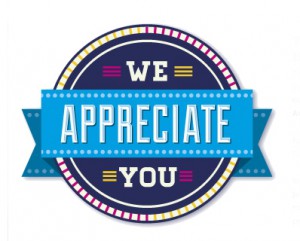 March is Customer Appreciation Month at PsPrint. To celebrate we are giving a shout out to some of our favorite customers every weekday on the PsPrint Blog. If you want to be appreciated, drop us a note at sonia@psprint.com or jennifer@psprint.com. And, if you want to learn more about our Customer Appreciation Month, which includes daily giveaways and exclusive deals, visit our Customer Appreciation page.