When Wright Touch Designs received its new business cards a few weeks ago, they were excited to tweet to PsPrint: "Got my new set of business cards last night!!! Love them, PsPrint. You guys are incredible, and customer service is impeccable." While PsPrint can claim responsibility for the printing quality, the creative design credit belongs entirely to Wright Touch Designs, as you can see here:
Wright Touch Designs has been printing with PsPrint for more than six years, and in that time the Leesburg, Ga.-based company has placed numerous orders for
marketing materials such as postcards
and business cards with elegant typography and an eye for business type-appropriate design. Wright Touch Designs owner Tonya Wright says the company is known for its collaborative, problem-solving approach to design, and I definitely see no issues with this sample of printing orders PsPrint has handled: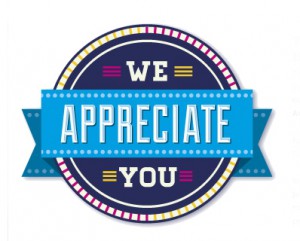 March is Customer Appreciation Month at PsPrint. To celebrate we are giving a shout out to some of our favorite customers every weekday on the PsPrint Blog. If you want to be appreciated, drop us a note at sonia@psprint.com or jennifer@psprint.com. And, if you want to learn more about our Customer Appreciation Month, which includes daily giveaways and exclusive deals, visit our Customer Appreciation page.