Patti Rutland Jazz has danced its way into PsPrint's heart. A customer since 2010, Patti Rutland Jazz is an outreach program in Alabama that teaches almost 6,000 children each week about the art of dance. At the end of each year, four recitals are held in which the children get to dance on a real stage. "If it were not for the very reasonable prices of PsPrint, we could never afford to communicate with the parents of the children," artistic director Patti Rutland Simpson told me. "We just sent out the recital invitations!"
As a nonprofit, Patti Rutland Jazz runs on grants, donations and fundraising, so PsPrint's low-cost printing comes in handy: The professional dance company says it uses PsPrint for everything, including
promotional posters
, newsletters, postcards and
playbills
, such as this one: Patti Rutland Jazz hosts three main stage shows each year. This year, actor Ben Vereen will be the guest artist. "Thanks to PsPrint's quality, we look like a company that could have Ben Vereen!" says Simpson. "Your work is second-to-none, and I will be very proud when he sees our playbill for this show." "I would not even consider visiting another printing website, much less ordering from anybody other than PsPrint," Simpson says. Jazz hands!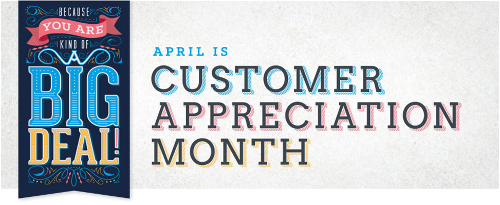 April is Customer Appreciation Month at PsPrint. To celebrate we're giving a shoutout to some of our favorite customers every weekday on the PsPrint Blog. If you want to be appreciated, drop us a note at
sonia@psprint.com
or
jennifer@psprint.com
. And, to learn more about our Customer Appreciation Month, which includes a customer artwork contest, daily giveaways and exclusive deals, visit our
Customer Appreciation page
.